The best fast-food restaurants in Accra
Our top three recommended places for your fast-food fix - where to go for burgers, fries and fried chicken with an African twist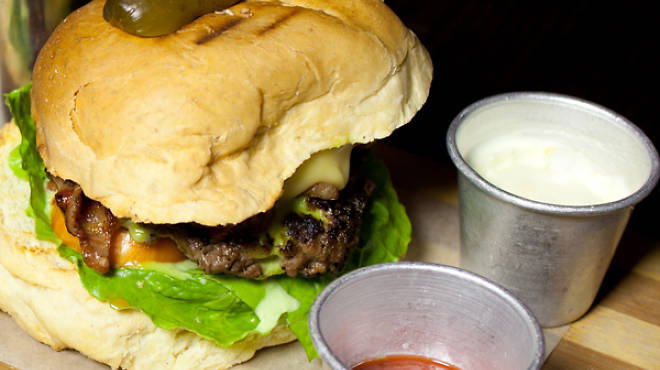 This branch of Accra's favourite chicken chain also has a bakery and an ice cream parlour. Think Nando's and you are pretty much there, and the food is of similar quality. The chicken is very juicy, the jollof rice has a bite, and there's a selection of pepper and peri-peri sauces from mild to steam-coming-out-of-your-ears cartoon style. Salad, coleslaw and other embellishments are available for side dishes. There's also a selection of chicken burgers. With prices from around GH¢12 for chicken and chips, it's a reliable and quick option – with a good ice cream for dessert.
5th Lane, off Cantonments Road (Oxford Street), opp Dynasty Restaurant
More info
2
Is there room for another fried chicken joint in Accra? Judging by the constant stream of people in here, and at the other two recent additions, it seems so. Rotisserie and fried chicken pieces are on offer as well as burgers, jollof rice and salads. Other locations Spintex (0302 817 094); Ring Road (0302 233 869).
3
Yes, this is a KFC. But as KFCs go, it is one of the more eye-catching – largely owing to a gigantic bargain bucket on a pole out front that glows well into the night. Its arrival on Oxford Street caused a great deal of commotion back in 2011, and this shiny three-floor chicken emporium has been serving streams of enamoured locals cartons of its golden-crumbed fast food ever since. A second branch has opened in the Melcom Plus building in the North Industrial Area.
---