50 things to do in Barcelona in 2014: festivals
Highlights of Barcelona's festivals in 2014
By Time Out in association with BarcelonaTurisme
Among the 50 things to do in Barcelona in 2014 are festivals of all kinds: world-renowned international music festivals, art festivals, a month-long festival of dance, another month of theatre, and smaller festivals of digital media, film, and more. Mark your calendars!
25th BCN Guitar Festival
Now in its 25th year, the BCN Guitar Festival doesn't stand still and has expanded to include not only classical guitar and established virtuoso performers, but an increasing amount of alternative bands and musicians. It has also become more international over time, and in 2013 featured stellar names like Eels, Ron Sexsmith, Lucinda Williams and Marisa Monte, among others. The festival has stayed true to its mission of offering an eclectic and cosmopolitan programme. With the pedigree that the festival has shown in the past in terms of both musicians and the level of musicianship, from flamenco master Paco de Lucia to the dazzling fret board acrobatics and wizardry of Paul Gilbert, this year's edition is unlikely to disappoint fans of the world's favourite six-stringed instrument.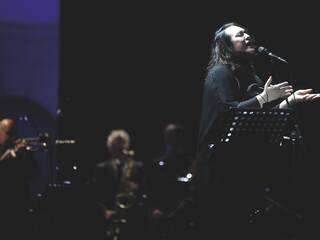 © Martí E. Berenguer
Festival Jardins de Pedralbes
Launched to great acclaim in 2013, when acts included Crosby, Stills & Nash; Antony & the Johnsons; Lana del Rey; Roger Hodgson, and Earth, wind & Fire, this new festival takes place al fresco, among the cedar and cypress trees of the gardens of the Palau Reial (Royal Palace) in Pedralbes. Look out for the pergola designed by Gaudí, parabolic in shape and covered with climbing plants, as well as the Hercules fountain, with a forged iron dragon head, which was also designed by Gaudí and was forgotten about until its rediscovery in 1984. So, it's a good idea to arrive before the concerts begin in order to enjoy in equal measure the music and the garden's treasures, among which are a collection of trees, including 23 Himalayan cedars, and the Royal Palace, which is the Spanish royal family's official residence for their trips to Barcelona.
Palau Reial de Pedralbes
Jun-Jul
Cruïlla snuck onto the scene in 2008 with an unassuming clutch of bands, before launching into something quite special two years later. Recent line-ups have included Cat Power, Iggy Pop, the Specials, MIA, Suede, Rufus Wainwright, Morcheeba and Cypress Hill, and there's usually an impressive range of local bands, from the Pinker Tones to Muchachito Bombo Infierno and Macaco. Set in the sun-baked Parc del Fòrum, the festival attracts thousands of music fans who are keen to enjoy an eclectic and genre-crossing line-up of great bands and musicians in an outdoor setting for two jam-packed days, along with an ever-growing programme of additional on-site activities ranging from circus acts and games to workshops of all types, and stands run by a variety of social foundations.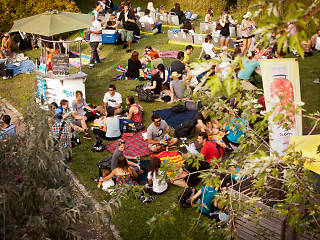 Festival Piknic Electronik
Family-friendly, open-air festival of electronic music on Montjuïc every Sunday afternoon in summer. Something more than just a picnic, Piknic Electronik aims at reconciling two apparently contradictory worlds and provide a way to bring family and friends together in a pleasantly green environment while enjoying electronic music. Activities designed specifically for kids can include anything from skateboarding lessons and inflatables to hip hop classes and recycling workshops.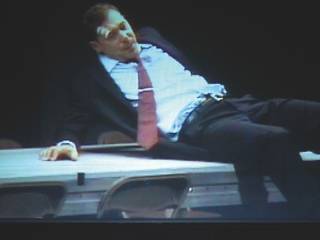 Grec 2014
Named after the Greek amphitheatre (Teatre Grec) that forms such an integral part of its programming, this is the major cultural festival of the year. It brings together dozens of shows from around the world, encompassing dance, music, theatre and circus. Increasingly there are performances in English, with Catalan surtitles. From its humble beginning, when the Greek Theatre (which was actually built especially for the 1929 World's Fair on the site of a disused quarry) was the only venue used, the festival has grown to become both a highlight of the Barcelona summer cultural calendar and a major event on the European performing arts scene. The festival now takes place at a number of venues in the city including the Mercat de les Flors for dance performances, the neo-classic TNC Catalan National Theatre and the Teatre Lliure, a bastion of independent theatre production in Catalonia.
Montjuïc (various venues)
All of July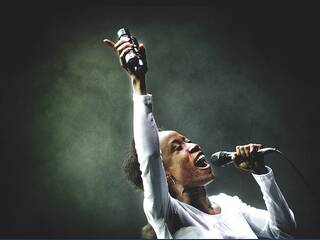 San Miguel Mas i Mas Festival
This tasteful music festival spans the summer months, and has gone from concentrating on Latin sounds to providing a bit of everything. Concerts take place at various venues, including the Palau de la Música Catalana, the Liceu Opera House, the Jamboree jazz club and even local art and history museums. Past acts have included Brazilian legend Hermeto Pascoal, Level 42, techno DJ Angel Molina, and some classical music. More of a musical marathon than a traditional-style festival and practically single-handedly responsible for revitalising the city's once spartan summer music agenda, especially during August, it's ideal for open-minded music fans willing and able to appreciate everything from jazz, techno and soul to world and classical music.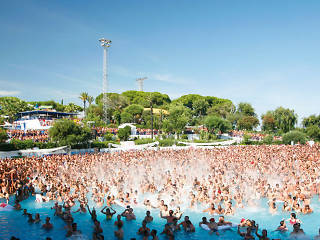 Circuit water park
Circuit Festival
The Circuit Festival has grown so popular that it now stretches over 10 days and encompasses three festivals in one: Circuit for gay men, Girlie Circuit, and Circuit Bear. Each has its own specific programme of after-dark clubs, parties and shows but share many of the daytime events. Among them is Water Park Day, when some 10,000 participants take over the Illa Fantasia water park. Although the day out at the park and the frenetic schedule of nocturnal events inevitably get the most attention, the festival also offers a varied daytime agenda with over 30 activities designed to suit a wide range of needs and tastes, from workshops, lectures, debates and documentary screenings to sports events like football and beach volleyball tournaments, fitness workouts, and even open-air yoga and tai-chi sessions.
Various venues
Wed Aug 6 - Sun Aug 17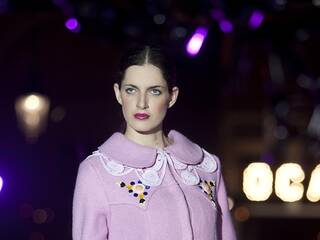 FADFest
This festival of all things related to design is a celebration of creative excellence, handing out awards for the year's best designs in the fields of architecture, interior design, graphic design, advertising, industrial design, the handicrafts, art and fashion. Visitors can see the exhibition featuring all of the winning and short-listed designs, getting an invaluable insight into what's happening in the field today.
Location TBA
Thu Oct 9 - Fri Oct 10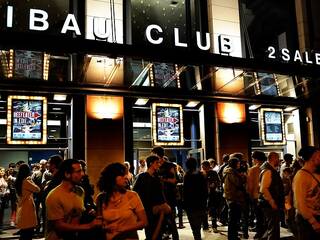 Beefeater In-Edit 2014
An excellent festival of music documentaries from around the world, held over ten days, Beefeater In-Edit has become a reference point for the genre and a must for music fans. Last year's edition drew some 30,000 spectators and gave awards to Sini Anderson's 'The Punk Singer' in the international category, 'Triana Pura y Pura' in the Spanish national section and 'Bustamante Perkins' in the audience voted category.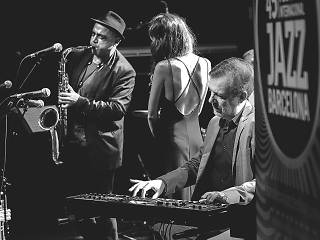 © Lorenzo Duaso
46th Voll-Damm Festival Internacional de Jazz de Barcelona
One of Europe's most well-respected jazz festivals has grown to embrace everything from bebop to gospel, around a core of mainstream performers that have included some great names in the genre such as Chick Corea, Wayne Shorter, Bebo Valdés, Al Green, Herbie Hancock, Caetano Veloso and even Katie Melua. Venues range from the Palau de la Música Catalana, Luz de Gas and Razzmatazz to L'Auditori. This is a living festival for a living city; organized and designed for those who live in Barcelona and a testimony of the city's love affair with the genre (it's surely no coincidence that Woody Allen likes to spend so much time staying, and sometimes even playing, here). More information on the programme of concerts and the venues for the festival's 46th edition coming soon.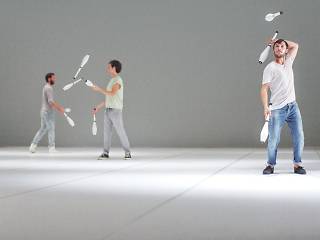 © Andrea Pizzalis
Sâlmon Dance Festival
This innovative dance festival will be back for its third edition in 2014, complete, as ever, with new proposals and artists with fresh ideas who are not afraid to swim against the current. The festival offers an insight into the work being done by both local and international artists in the framework of the artistic residencies offered by the El Graner centre for dance creation and the European modul-dance project led by Mercat de les Flors, which includes 19 other dance houses. The festival agenda consists of a jam-packed programme of events lasting two weeks, all demonstrating different formats and an enormous diversity of approaches to the theme of the body and movement, alongside shows, laboratories for professionals, spaces for reflection, and spaces for meetings between creators and the general public.
Mercat de les Flors
All of October
Festival del Mil.lenni
Running from November to May, Barcelona's Millennium Festival has consolidated itself as one of Spain's leading music festivals through the sheer quality and diversity of the concerts that make up its extensive programme. The 2013-2014 edition features appearances by a variety of interesting artists ranging from local folk rock outfit Manel, scheduled to appear at L'Auditori on the 2nd of February, and eclectic flamenco singer Miguel Poveda who will be appearing at the Liceu opera house on 6th of February, to German singer Ute Lemper (Palau de la Mùsica on February 7th) and maverick Bosnian musician and composer Goran Bregovic, who will be presenting his latest album with the Gypsy Brass Band accompanied by Bulgarian voices, entitled 'Champagne for Gypsies', at the Palau de la Mùsica on the 29th of April. The festival finishes in May and starts up again in November. Watch this space for the latest on the 2014-2015 line-up.
Various venues
Nov 2014 - May 2015
---
50 great things to do ... by season
---
---