Global news, trends and the best in international eating and drinking
What's going on in the world
---
Appetisers • Best in food photography

Dazed, confused and facing a serious case of the munchies? Perhaps a Philly cheesesteak egg roll?

Updated versions of the city's favourite cookies and cakes, tarts and pies.

Fried durian, stinky tofu and more at the Malaysian capital's night markets.
---
Latest restaurant and bar reviews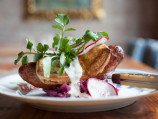 Chicago

A Central European-themed winner.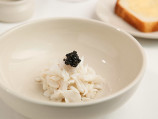 Sydney

Fancy new outpost of a piscine empire.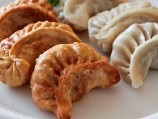 Dubai

Himalayan dumplings delight.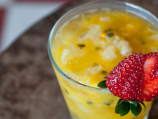 Rio de Janeiro

Rio's most romantic bar?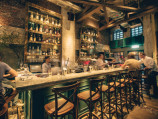 Hong Kong
Backstreet Venetian Baraco.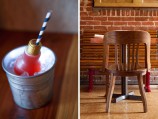 Los Angeles
Top mixology in a 'seaside saloon'.