Madrid with kids
Your essential guide to Madrid for kids so the little ones can get the most out of the city too
By Marta Bac Sun Apr 20 2014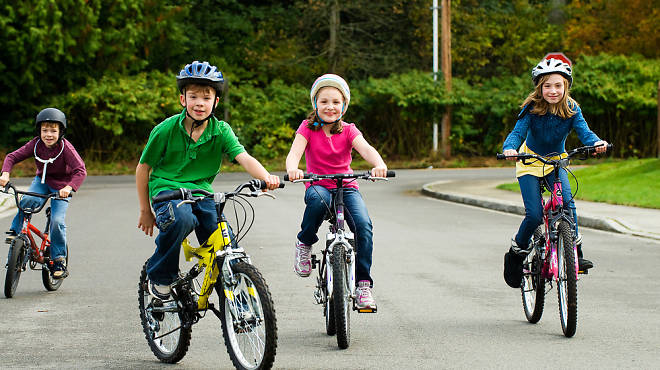 Far from the early mornings when they have to go to school, the routine of homework and study, the weekends are the favourite time of the week for the youngest members of the family. We suggest 20 plans that get children and their parents out to enjoy this free time together without getting bored for a single second.
1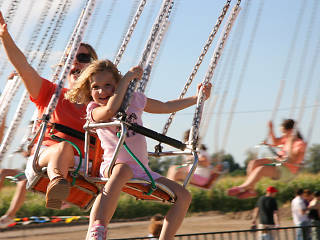 Parque de Atracciones
With over 30 attractions for both children and adults, the city's amusement park is one of the most popular weekend destinations for both locals and tourists. It's divided into different areas including tranquillity, nature and mechanization. In the children's area you can enjoy a leisurely boat ride through a truly 'living' jungle, get child-size thrills on a mini roller coaster, and even take a trip around the fun fair aboard a zeppelin. Thrill-seeking adults can try the famous vacuum drop on the Lanzadera shuttle, take your chances on the exciting Tornado ride, and have a go on the dizzying Máquina. In summer there are often long queues, especially for the water attractions.
2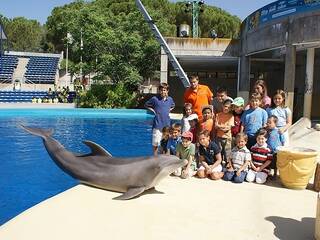 Zoo Aquarium
The zoo and aquarium are located just a few metres from the amusement park in the Casa de Campo. You'll see very few bars or wires here; instead the tigers, bears, lions and other wild animals are separated from the public by moats with or without water. It currently houses about 6,000 animals of 500 different species, some unique in Spain like the koala, the anteater and the panda, which is one of the stars of the zoo. Its aquarium is spectacular, and kids will have fun with the shows starring sea lions and dolphins.
3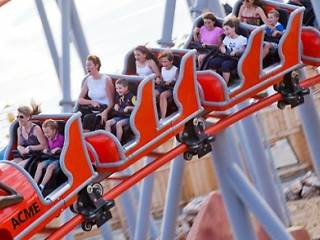 Parque Warner
This theme park on the outskirts of Madrid is where you can find all the Looney Tunes characters romping around posing for photos and signing autographs. Built with the aim of competing with other major leisure facilities including Port Aventura and Disneyland Paris, it has six dizzying roller coasters, dozens of children's attractions and some water rides, as well as numerous restaurants and shops. You'll also find shows in its theatres, workshops and, above all, lots of fun.
4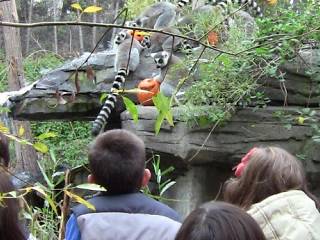 Faunia
In this large natural area, animals, including peacocks, run around loose over most of its 14 acres. With 4 ecosystems and 13 thematic areas adapted to each species, the zoo can be visited in four or five hours, if you stop to enjoy its carefully preserved natural surroundings, lakes and ponds and exhibits, like the flight of birds of prey. The penguin enclosure is one of the most popular exhibits and is great fun for children. Another crowd-pleasing attraction is the latest animals to arrive, the Komodo dragons. The best thing about Faunia is that visitors can interact with the animals. So children can stroke sea lions and feed goats and donkeys.
5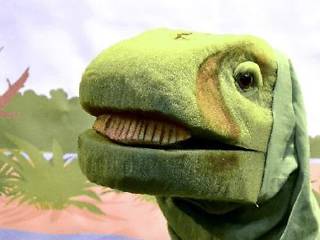 Natural Science Museum
Stuffed African elephants, dinosaur fossils and specimens of extinct animals – the treasures inside this museum are sure to surprise both children and adults. It's currently divided into three zones, one on natural history, another on the Mediterranean Sea and the third a reproduction of the old Royal Cabinet of Natural History. Kids will have fun with activities specially prepared for them, like a laboratory to experiment and play with while learning, a digital gymkhana that includes an interactive tour of the museum, and a variety of educational workshops.
6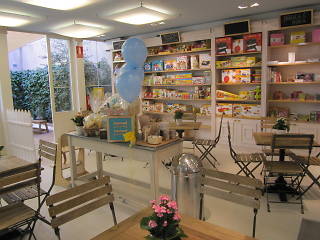 Baby Deli
Child-friendly cafés
Being able to have a leisurely cup of coffee while the kids play and have fun in a safe space is a luxury, and special places like Cups & Kids are few and far between. Located in the Barrio de las Letras, it's a café, a toy shop, a bookshop and a space for workshops for children of all ages. Another similar spot is Baby Deli, an organic food store, where, in addition to giving advice about food and natural, fair-trade cleaning products, they organise workshops for parents and children and have a café, a courtyard and an area full of educational toys.
7
Juguetes
Not your average toyshops
A world away from the classic Barbie dolls and toy racetracks, Madrid has plenty of original crafted toy shops. One of them is El Lobo Feliz, whose motto is 'You are what you play'. On offer here are educational toys that are long-lasting and suitable for each stage of a child's development, including soft toys, wooden planes, puzzles, musical instruments and much more. Another shop to check out is Kamchatka Magic Toys, which sells ecologically-friendly educational toys made of wood and cloth, in addition to children's books and even furniture to decorate children's bedrooms.
8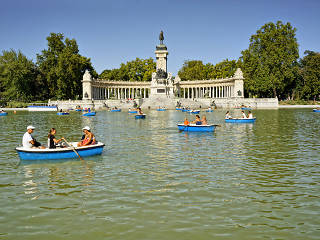 El Retiro
Having fun outdoors is definitely a good choice choice for children, weather permitting. Retiro Park offers a lot of possibilities for kids to have a great time, from shaking the dust off those bicycles, rollerblades and balls that you've got stored in a corner of the house, to having a boat ride on the pond located in the centre of the gardens. Also, at weekends there's a puppet theatre that always makes the kids laugh their little heads off.
9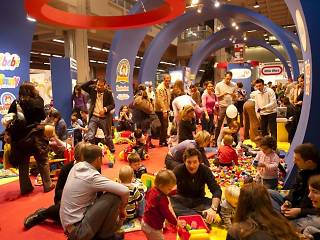 Play centres for all ages
Nothing like traditional kindergartens, as well as caring for kids, the play centres ('ludotecas') in Madrid also offer lots of activities and games for them to have fun in style. One of the best known is Ludoteca VeoVeo, where children learn through play. They have workshops for all ages, from infant massages for babies and fun English lessons to street dance classes for kids over five years old, always under the watchful eye of teachers and early childhood experts. Another well-known centre is Grey Elephant, in the district of La Latina. Here, children and their parents will feel at home among dozens of toys, colours, games, craft workshops and lots more.
10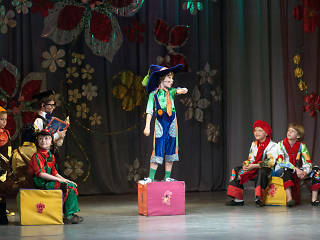 Children's theatre
Madrid's theatres also offer musicals and plays for kids. They are usually scheduled at weekends in the mornings and tickets are more affordable than programming for adults. The bill is constantly changing, and theatres like Cuarta Pared, La Escalera de Jacob, Teatro Sanpol and Teatro del Arte stage funny stories, magic and puppet shows, and songs. It's a good way to spend a morning with family and make the theatre more approachable to children in a fun way. Note that most performances are in Spanish.
11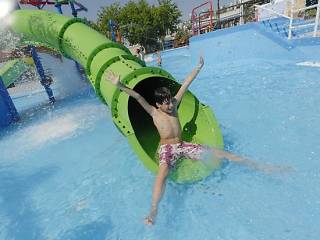 Aquópolis
Summer in Madrid can be really stifling. When the air conditioner just isn't enough and the sun starts to melt the tarmac, it's time to head for one of the most famous water parks in Madrid. Aquópolis has two locations in the capital, one in Villanueva de la Cañada and another in San Fernando de Henares. The best option is to go for the day and arm yourself with patience, since there are often queues at the attractions, and all of the pools, including the one with artificial waves, tend to be crowded. They have a children's area with mini slides for younger kids.
12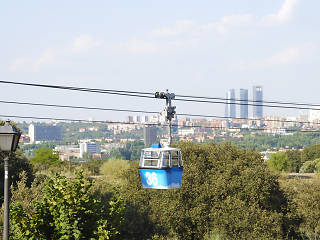 La Casa de Campo
The best way to take in a bit of nature without leaving the city is to head for La Casa de Campo and take time to explore, on foot or by bicycle, the myriad paths that wind among the trees and green grass. There are play areas with swings scattered throughout the park, a large pond where you can rent a boat and feed the fish and ducks, and plenty of bars and restaurants. Children will especially enjoy the cable car that soars around the park – you can see the whole city from the cabins. The return trip is free for children under three years old.
13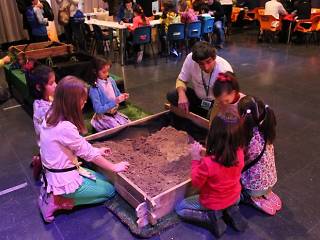 Micropolix
Can you imagine a city built to scale for children? Imagine no more. Something like this exists, and it's in San Sebastian de los Reyes, at the edge of Madrid. At this theme park, aimed at children between 3 and 13 years old, kids will learn how to behave like adults through 30 activities related to 100 professions. They'll be paid a fixed amount of 'eurix' when they enter the city, which they'll use for shopping or getting a driving license and can increase if they opt to practise a profession. More than 200 staff, including supervisors and educators, monitor the children so that they can move freely throughout the premises while riding electric cars, pretending to be police or following the clues left by the staff.
14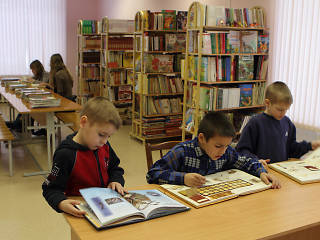 Children's bookshops
There's no better way to spend time on rainy cold afternoons than among fables and stories. In Madrid there are dozens of bookshops where children can learn and have fun at the same time while their parents have a coffee or take part in the games with their children. At El Dragón Lector you'll find books for all ages as well as workshops to make reading more attractive for children. Another bookshop that children won't want to leave is Pepa Luna, which also has storytelling, theatre in English and activities for babies.
15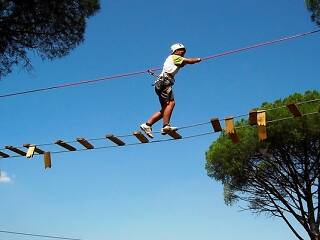 Indiana Parque Recreativo Natural
More adventurous kids will love this natural recreation park. Zip lines from 14 to 60 metres high, canoeing, archery and climbing are just some of the activities offered under the supervision of expert instructors. The rope park that stretches between trees is a favourite among visitors. Activities must be booked in advance and access depends on the age of the children. It's the perfect plan for having fun in the great outdoors!
16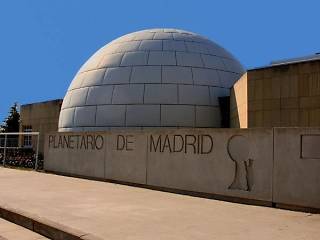 Madrid Planetarium
Discover the hidden secrets of the universe in a fun way at the city's Planetarium. In addition to an entertaining exhibition hall, this facility has a huge dome where they project images of the sky and stars to help you learn how to observe the solar system, galaxies and even black holes. You can also attend concerts, look through the refractor telescope in the Observation Tower or see a 3-D film at the Imax cinemas, which are located very nearby.
17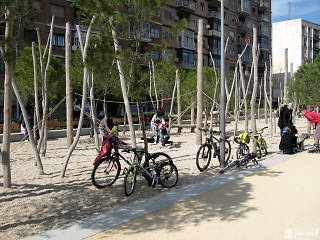 Madrid Río
The roadworks everyone thought would never end to move the the M-30 motorway out of sight have finally been completed, and now it's a pleasure to walk along the banks of the Manzanares. Loads of parks with swings, slides and the usual kiddie attractions are dotted along the five miles of this green space. There are jet fountains the little ones can play in and cool off in summer. Parents can take a break from all the commotion at the bars with terraces that line Madrid Río. Don't forget your bikes or skates!
18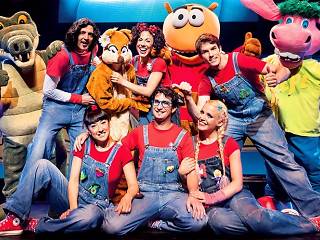 Concerts for kids
From classical music to rock 'n' roll, kids are also into all kinds of concerts. Their favourite piece is definitely 'Cantajuegos', which is a big hit with the youngest listeners. But if you're looking for something more alternative, Teatro Lara occasionally stages 'The Rockids', a collection of the best Spanish and international rock of the '80s and '90s so that kids have a great time and also learn through music.
19
Ice skating
A different way to spend a winter afternoon is to learn to ice skate and even do some curling at the city's Palacio de Hielo, where children and adults can demonstrate their ability on the 1,800-square-metre rink, with supervisors to offer assistance to the most inexperienced skaters. When you've had enough ice time, you can head for the shopping centre with restaurants, shops and cinemas, located right next to the rink.
20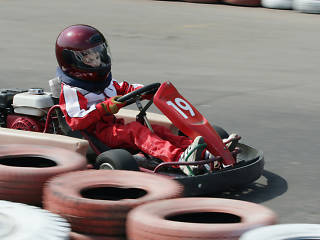 Go-karting
Who knows? There may well be a future Fernando Alonso among your brood. In Madrid you'll find different circuits where young and old alike will have fun skidding round the curves, while competing to be the first to reach the finish line. The most centrally located track is the Carlos Sainz Center on the banks of the Manzanares River. It features the latest generation of karts and organises children's birthday parties. It's recommended for children aged 8 to 14, and the minimum height is 1.30cm.
---
---
Follow us
Spotify
Subscribe to

Time Out Madrid's Spotify and groove along with our favourite tunes and fab playlists.