30 movies to see this fall
From prestigious biopics and Oscar bait to a new film from the Jackass crew, we've got the scoop on the movies you need to see this fall.
By David Fear, Joshua Rothkopf and Keith Uhlich Wed Aug 21 2013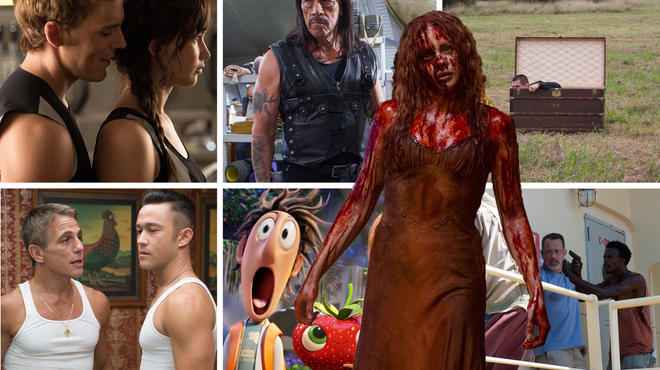 SLIDE SHOW: View the fall movies preview as one slide show >>
The chill in the air can't come soon enough, because it means the fall movies are here: the ones that win awards, the films that stimulate brain cells long dormant from a season of popcorn-fed explosions. New York City in autumn is the most magical place anywhere, and fall movie fans have Lincoln Center's New York Film Festival to anticipate. Additionally, two of our town's signature directors have new work on deck: Martin Scorsese returns with The Wolf of Wall Street, while Spike Lee serves up an inventive remake of the Korean thriller Oldboy. Elsewhere, we expect wrenching performances bound to jostle for space at the Oscar podium—turns from Robert Redford (All Is Lost), Chiwetel Ejiofor (12 Years a Slave), Nicole Kidman (Grace of Monaco) and Bruce Dern (Nebraska). And what if you crave more summer-style silliness? No shame in that. There's Jackass Presents: Bad Grandpa, too.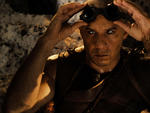 Riddick
Vin Diesel returns as the take-no-prisoners space warrior from Pitch Black (2000) and The Chronicles of Riddick (2004); this time he's marooned on an alien planet, where he must deal with bounty hunters and, soon enough, a much more terrifying threat. (September 6)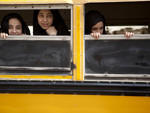 Wadjda
A festival favorite and the first feature film directed by a female Saudi director, Haifaa Al-Mansour's narrative debut follows a young Muslim girl who'll do anything—selling bootleg music tapes, winning her school's Koran-reading competition—to procure a prized bike. Paging Vittorio De Sica! (September 13)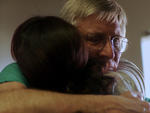 After Tiller
A wrenching documentary on the subject of third-trimester abortions, this tough-minded profile follows the last four doctors in America who continue to provide the service, at great risk to their safety. The religious right stands firm, unconvinced as scientific reasons for the procedure are offered. (September 20)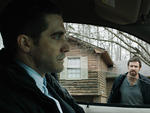 Prisoners
Canadian filmmaker Denis Villeneuve's follow-up to the Oscar-nominated Incendies (2010) pairs Hugh Jackman as a father searching for his missing daughter with Jake Gyllenhaal as the cop looking for whoever took her. When a suspect emerges, well…let's just say its called Prisoners for a reason. (September 20)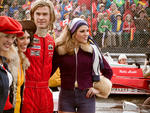 Rush
Among Formula One fans, their rivalry was legendary: Britain's James Hunt (Chris Hemsworth) faced off against Austrian daredevil Niki Lauda (Daniel Brühl). Ominously, a crash is on the horizon, but will it stop them? Director Ron Howard returns to the claustrophobic action of Apollo 13. (September 20)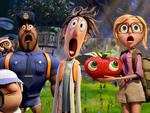 Cloudy with a Chance of Meatballs 2
Flint and the rest of the crew from the surprisingly savvy 2009 adaptation of Judi and Ron Barrett's kids' book return to their giant-snack–covered town to find that a whole new ecosphere (imagine a foodie version of Jurassic Park) has developed in their absence. One word: tacodile. (September 27)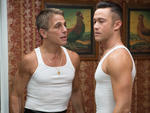 Don Jon
We like the idea of sharp-witted Joseph Gordon-Levitt stepping behind the camera to write and direct, especially when the results sound so Moonstruck-earthy: He plays a prowling New Jersey bachelor with a hefty porn addiction who finally falls for the right girl (Scarlett Johansson), even though he might not be ready for reality. (September 27)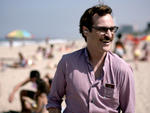 51st New York Film Festival
The premier event of any NYC filmgoer's calendar returns, and it's sure to be stocked with new works from big-name art-house auteurs and award-season heavy hitters. The announced title that we're really salivating over: Her, Spike Jonze's love story about a man (Joaquin Phoenix) and the Siri-like voice on his phone's operating system, which isn't due in theaters until late December. (September 27–October 13)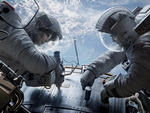 Gravity
We'll see anything by the highly talented Alfonso Cuarón, who directed the best Harry Potter installment (2004's Prisoner of Azkaban) and the memorably dystopic Children of Men (2006). If the awe-inspiring trailers for his sci-fi thriller about two astronauts (Sandra Bullock and George Clooney) stranded in space are any indication, we're in for an even wilder ride than usual. (October 4)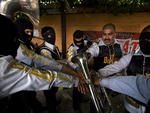 Narco Cultura
We've all heard about how Mexico's drug-cartel violence have turned places like Ciudad Juárez into war zones; this compelling documentary looks at the problem from a different angle, via the narcocorrido singers, filmmakers, etc., who gain fame and fortune by telling these murderous kingpins' stories. (October 4)
---
---
Film events calendar for New York City
Time Out videos
---
---
@TimeOutNewYork
Subscribe to Time Out New York on Spotify for playlists and recommendations from our Music team.


Check out New York's best restaurants, hottest street style, cool apartments and more.