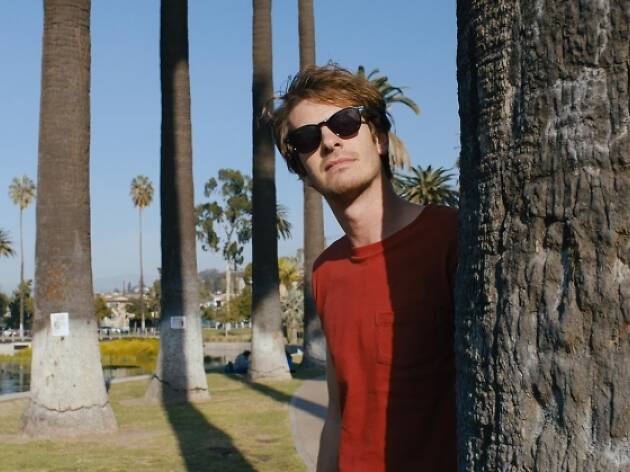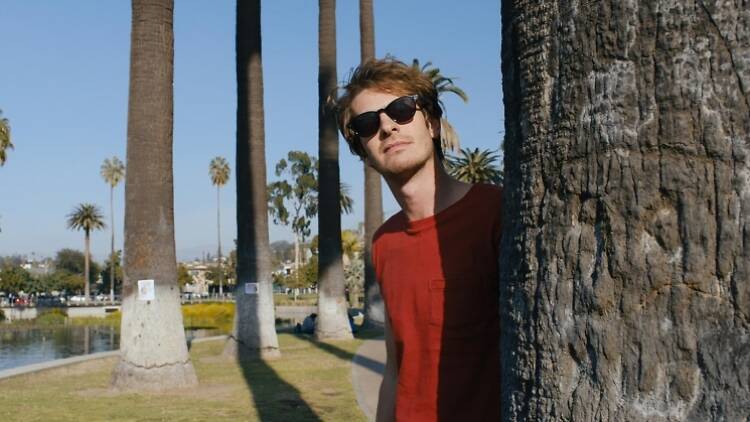 The 25 best summer movies of 2018
From Hollywood's boom factory to the indie fringe, here are the 25 summer movies you absolutely can't miss
Summer movies don't always have to mean the Rock catapulting himself out of a window 100 stories high, but if action movies are what you want (we want them too), Skyscraper will be your jam. As the sweet embrace of a multiplex's air conditioning becomes impossible to deny, films widen out to the largest possible audience. Still, every niche will be served this summer, from fans of ultra-weird indies (Under the Silver Lake, Relaxer) and hard-core horror (Hereditary), to those who just want to see the drama of Tom Cruise run-acting again (Mission: Impossible—Fallout). We've considered three months of options and cut our list down to a cool 25.
RECOMMENDED: Full guide to things to do in the summer in NYC
25 best summer movies of 2018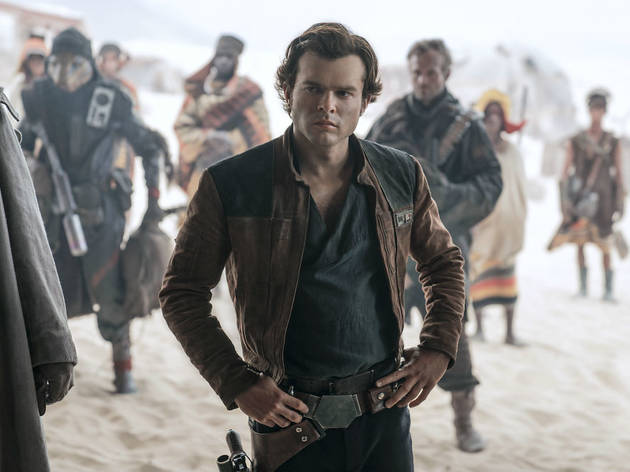 Ever wondered how Han first met Chewie or how he fell out with Lando? This Star Wars spinoff should provide some answers. Alden Ehrenreich, unknown for the moment, fills the biggest shoes in Hollywood. Opens May 25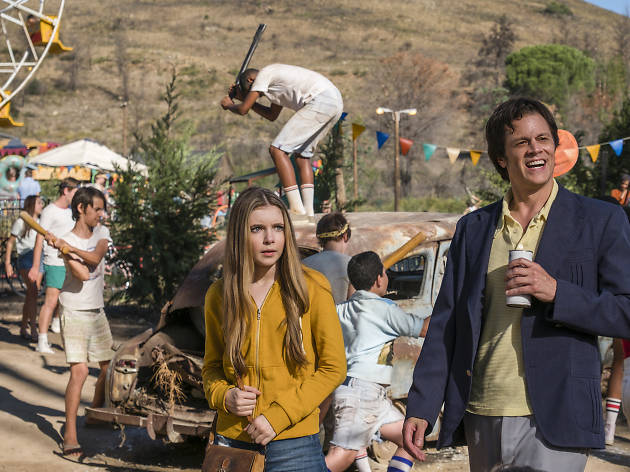 Action Point
Unashamedly, we loved the Jackass movies and only accepted their retirement after much therapy. Johnny Knoxville and his hyena laugh are back with a scripted comedy about a dangerous theme park. Opens June 1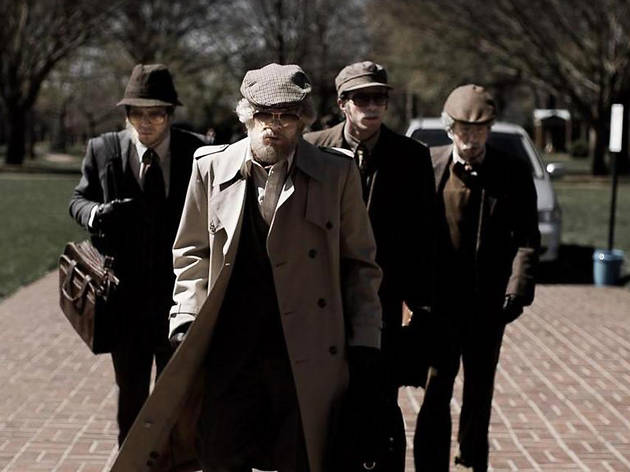 American Animals
Four Kentucky college students, jacked up on junk food and too many viewings of Reservoir Dogs, decide to rob their school's art library. It's a knowing heist comedy based on a real crime (the film includes testimony from the actual planners). Opens June 1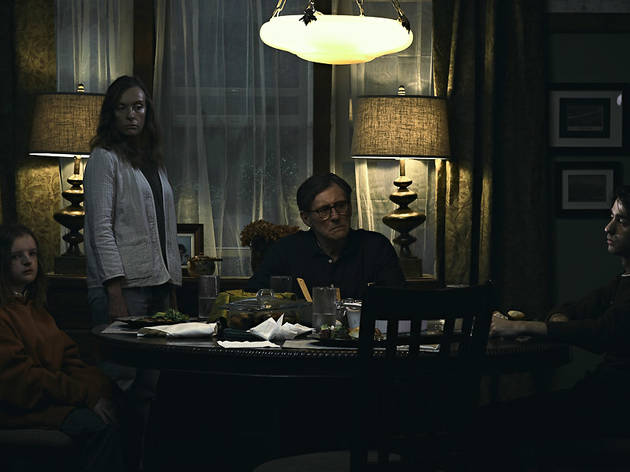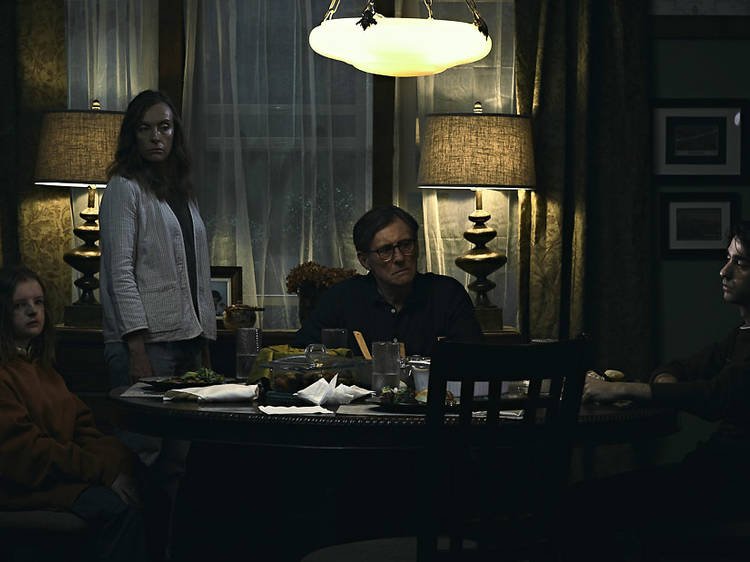 Nothing less than the horror event of the year—we're that sure of it—Ari Aster's feature debut will traumatize even hard-core genre fans. Consider yourself warned. Opens June 8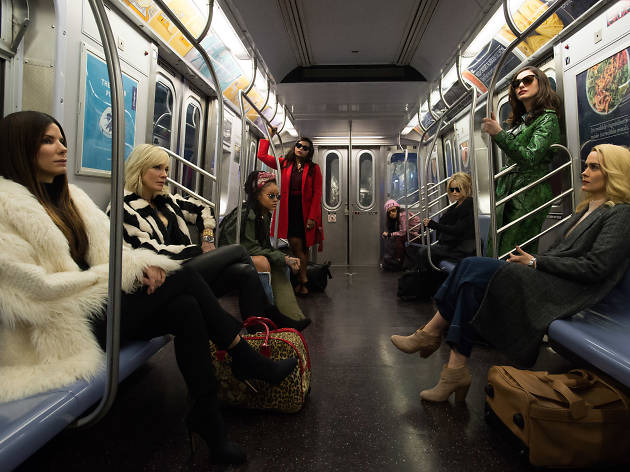 Photograph: Courtesy Barry Wetcher
Rebooting the concept with an all-female cast (including Sandra Bullock, Cate Blanchett and Rihanna), this heist movie takes place at the annual Met Gala, a party we've always wanted to see get ransacked. Opens June 8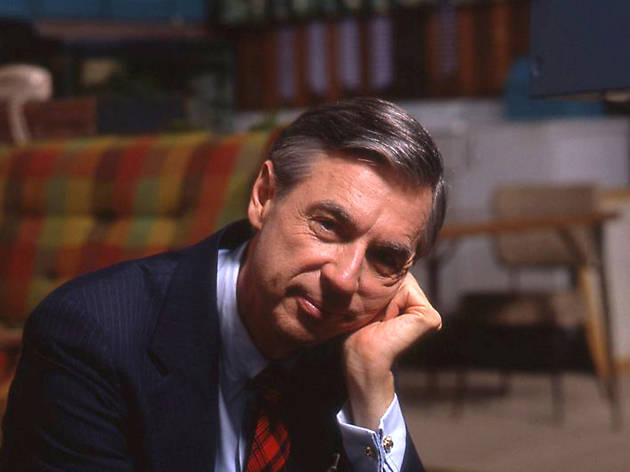 Won't You Be My Neighbor?
6. Won't You Be My Neighbor?
TV's Fred Rogers shepherded a generation of children through scary times, always via a kid's-level approach that stressed honesty and respect. Morgan Neville's heartbreaker of a doc goes beyond the cardigan sweaters. Opens June 8
The original is Pixar's finest moment (save it, Toy Story partisans), and with the whole cast and director Brad Bird returning, we have no reason to lose faith. Opens June 15
This big-budget prequel promises more heedless genetic manipulation and scarier dinosaurs. We're okay with this, especially with Jeff Goldblum's Dr. Ian Malcolm back to explain the science stuff. Opens June 22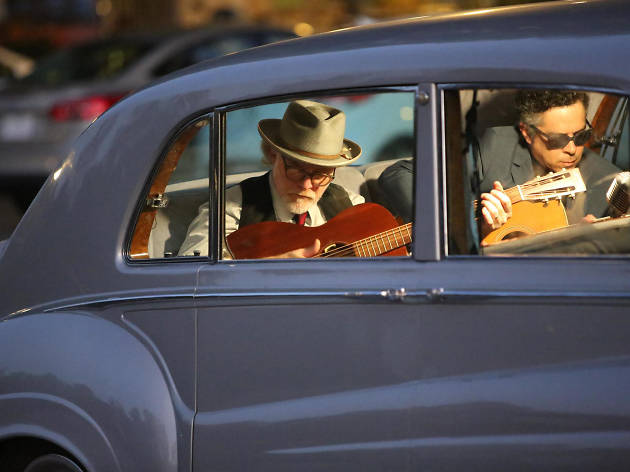 The King
Elvis Presley is more than a pop icon—he's a virtual landscape of America in all of its soulfulness, turmoil and Vegas-style kitsch. Taking flight from this idea, filmmaker Eugene Jarecki travels the country in Presley's old Rolls Royce, compiling a profile that shimmers with uneasy insights. Opens June 22
Filmmaker David Robert Mitchell (It Follows) is back with a secret-history-of-L.A. stoner movie—a Chinatown for millennials— starring an inspired Andrew Garfield on the prowl. You'll want to luxuriate in the weirdness several times over. Opens June 22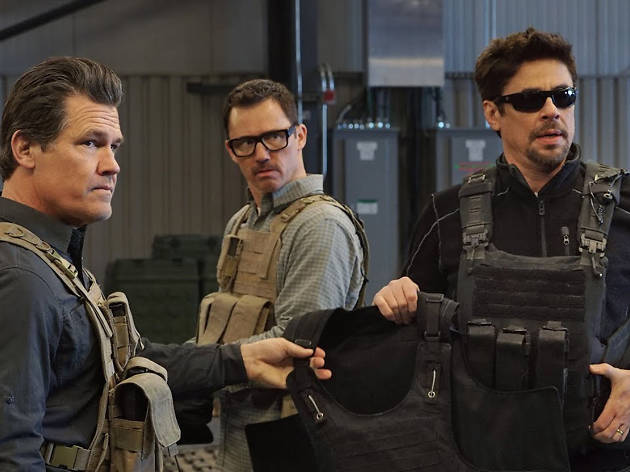 Sicario: Day of the Soldado
11. Sicario: Day of the Soldado
As long as this brings the first chapter's dark atmosphere (and Benicio Del Toro as the coolest antihero since Sergio Leone's spaghetti Westerns), we're down for a ticket. Opens June 29
The First Purge
As we celebrate Independence Day, here's the violent prequel we deserve. With three Purge installments already in the rearview, this one explores how a dystopian nation first got to accept a single night of government-sanctioned lawlessness. Brace for think pieces. Opens July 4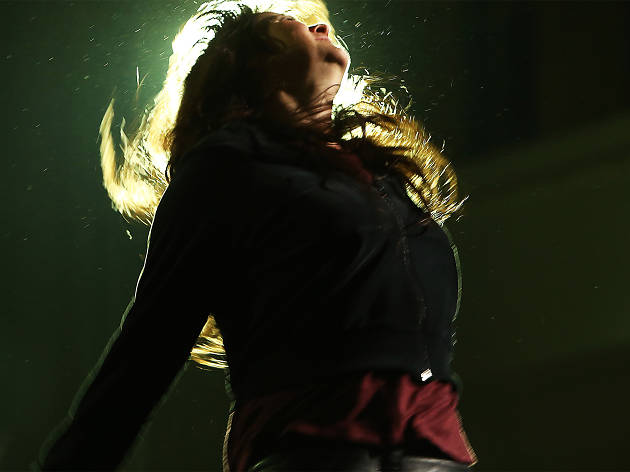 She'll always be the ennui-tinged voice of the Velvet Underground to us. But when we check in with the singer born Christa Päffgen (played in this raw dramatization by the unhinged Trine Dyrholm), Nico is at the end of her rope, in a film built around an unlikely core of compassion. Opens July 4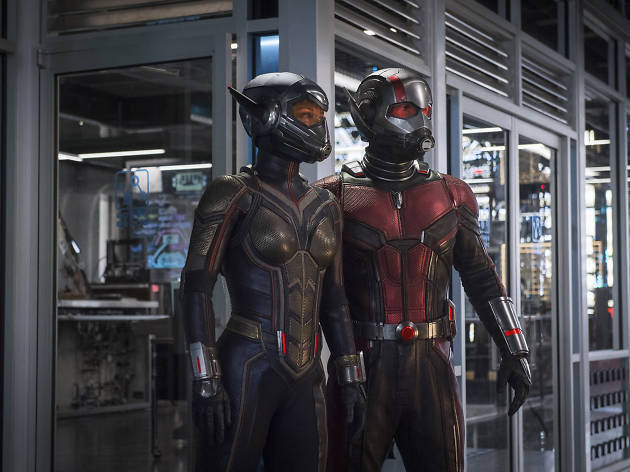 Ant-Man and the Wasp
The tiniest Marvel hero may turn out be the mightiest—or at least that's what implied by his absence in Avengers: Infinity War. For now, Scott Lang (Paul Rudd) rocks dad life and pines for another adventure. He gets it in the form of Evangeline Lilly, playing fan favorite Wasp. Opens July 6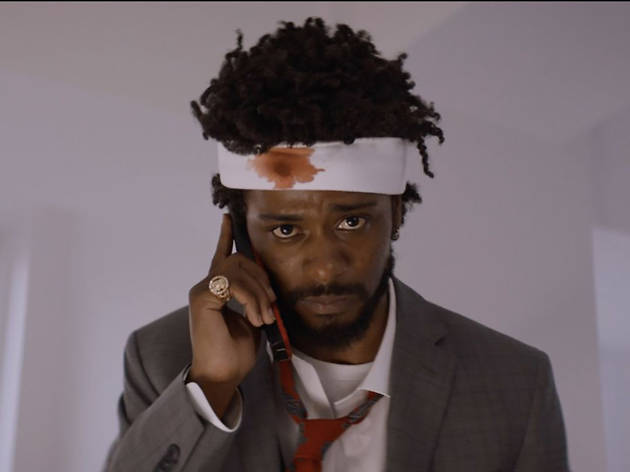 Sorry to Bother You
With a simple tightening of his voice, Cassius (Get Out's Lakeith Stanfield) becomes a telemarketing genius, and quickly ascends from humble worker-bee to boss' favorite. His lefty girlfriend isn't exactly pleased. Quirky and unhinged (in a good way), the movie awaits a cult following. Opens July 6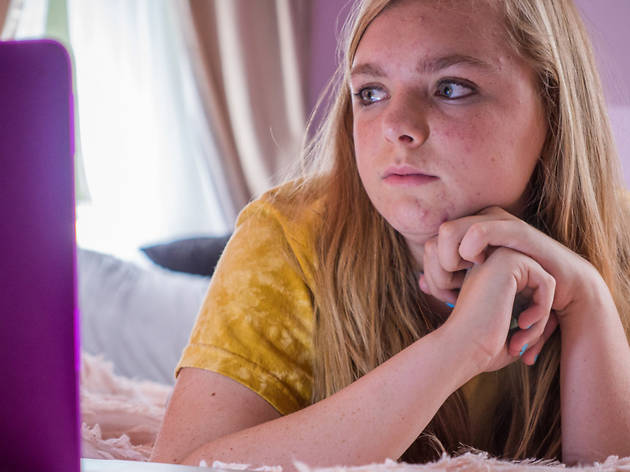 This one broke our hearts at Sundance: It stars a real eighth-grader, Elsie Fisher, who portrays that age's anxiety beautifully, blooming over the course of the film. Opens July 13
All Dwayne Johnson wants to do is live in his Hong Kong mega-tower in peace—so why won't these terrorists let him do it? Sounds like an updated Die Hard, but don't underestimate our love of Die Hard. Opens July 13
Solving the problem of whether to go back to the beginning or pick up where the first film left off, Here We Go Again does both, with Lily James playing Young Meryl (and Meryl doing her thing). It's Interstellar with ABBA music. Opens July 20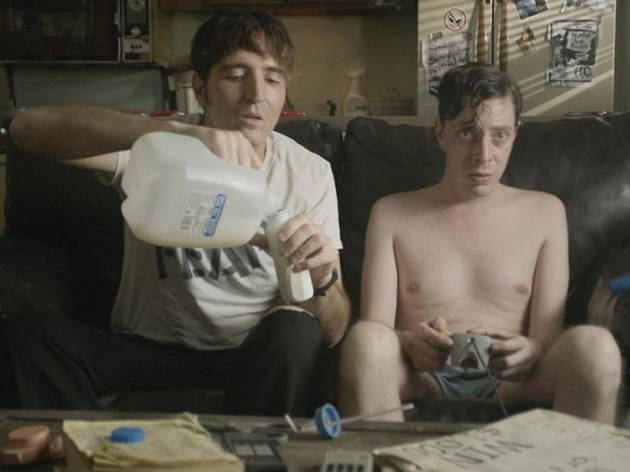 Relaxer
Exhilarating and sickening, Joel Potrykus's powder keg of an indie (a shattering piece of summer counterprogramming) stars Buzzard's Joshua Burge as a Pac-Man player who won't leave his couch under any circumstances, even as Y2K's millennial anxieties brew. Opens July 20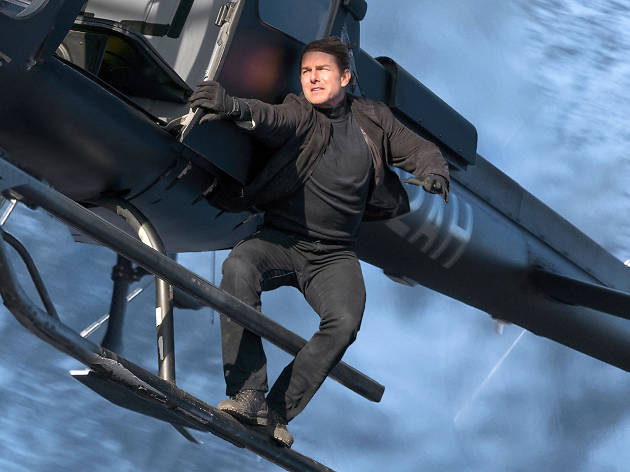 Mission: Impossible—Fallout
20. Mission: Impossible—Fallout
As if you need a roadmap on this one: A mission goes desperately wrong and Tom Cruise has to hang off helicopters. Here, too, is Henry Cavill's mustache that Justice League had to digitally erase. Opens July 27
John Cho recently knocked us out in the exquisite Columbus. He's working low-budget again in this near-experimental thriller (completely shot from the POV of computer screens and cell phones) about a dad looking for his missing teenage daughter. He starts with her laptop. Opens Aug 3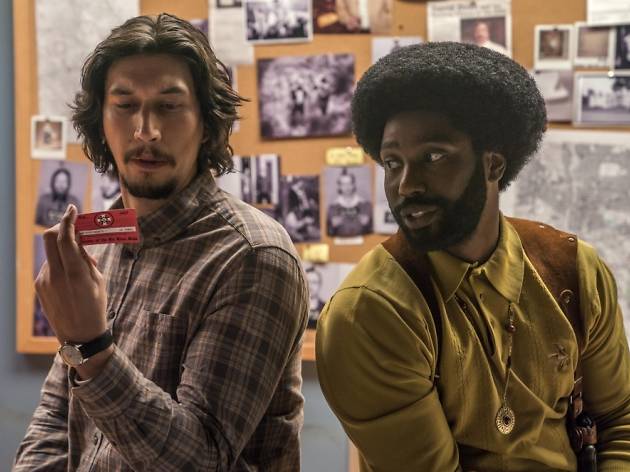 Spike Lee, a dependable provocateur, returns with this based-on-true-life drama about an African-American detective (John David Washington) who infiltrates a Colorado chapter of the Ku Klux Klan, eventually becoming its leader. Opens Aug 10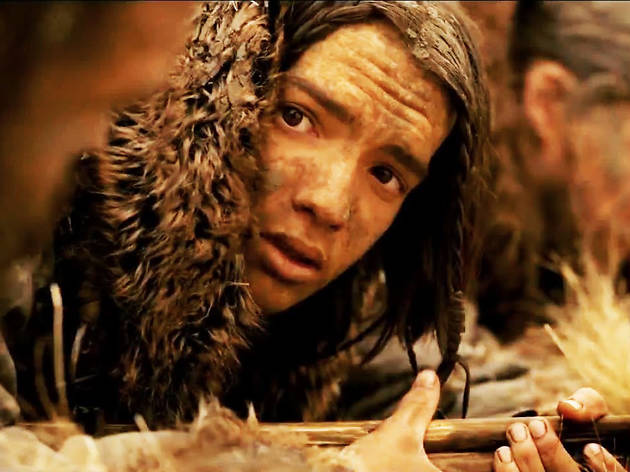 The Road's Kodi Smit-McPhee gets back to nature as a caveman who befriends a wolf when he gets separated from his hunting party. Fierce elements stand between him and home in what sounds like a raw-boned survival movie with no wasted gestures. Opens Aug 17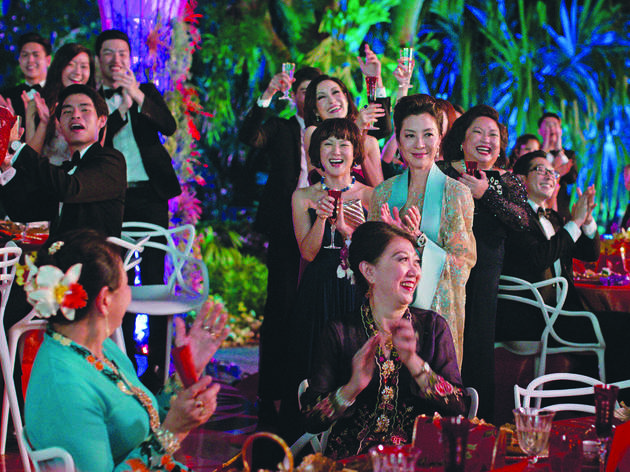 Crazy Rich Asians
The book series has a fierce following, and we're part of it. Expect romance, bitchiness and gratuitous wealth. Welcome, too, to the summer of Brooklyn's Awkwafina (she's also in Ocean's 8). Opens Aug 17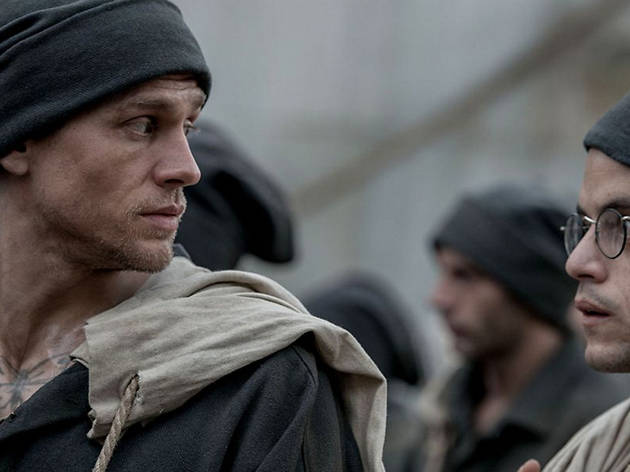 Papillion
The beloved 1973 original starred Steve McQueen and Dustin Hoffman as French convicts struggling to survive a prison labor camp. Today's remake stars The Lost City of Z's Charlie Hunnam and Mr. Robot's Rami Malek, both looking to grab a great concept by the lapels. Opens Aug 24
Want to see a movie under the stars?
It's time again to watch classics, sip cocktails and take in a gorgeous sunset at summer's hottest outdoor film series