30 movies to see this fall
From prestigious biopics and Oscar bait to a new film from the Jackass crew, we've got the scoop on the movies you need to see this fall.
By David Fear, Joshua Rothkopf and Keith Uhlich Wed Aug 21 2013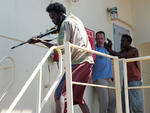 Captain Phillips
This year's Danish import A Hijacking has already set the bar ridiculously high for Somali-pirate thrillers, yet if anyone can pull off the bona fide heroic tale of the 2009 Maersk Alabama hijacking, it's action genius Paul Greengrass (United 93), working with star Tom Hanks. (October 11)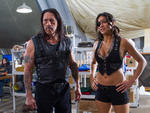 Machete Kills
Danny Trejo's unstoppable ex-Federale is back for more copious bloodletting! Robert Rodriguez's sequel follows our imposing, texting-opposed hero as he takes on an arms dealer (Mel Gibson) with plans for global domination. (October 11)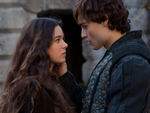 Romeo and Juliet
Every generation gets its own movie version of the Bard's immortal tragedy—and even if Leo DiCaprio's Romeo is probably safe this time (Douglas Booth?), we were way impressed with Hailee Steinfeld's turn in True Grit and look forward to her pugnacious Juliet. Adding to our excitement: The script is by Downton Abbey's Julian Fellowes. (October 11)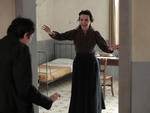 Camille Claudel, 1915
Graphic sexuality, rigorous art-house formality and Old Testament overtones: Bruno Dumont's confrontational brand of cinema is certainly an acquired taste. But we're very much looking forward to his biopic about the unstable French sculptor Camille Claudel, if for no other reason than she's played by the exquisite Juliette Binoche. (October 16)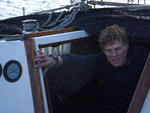 All Is Lost
Robert Redford has launched a film festival and seduced millions of fans over decades, but can he carry a film without the benefit of a single costar? That will be the test with this cool-sounding survival film, about a boater stranded on choppy waters with only his wits to save him. (October 18)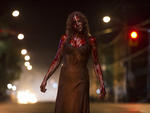 Carrie
Brian De Palma's 1976 classic didn't scream out for a remake, but if Hollywood needed to go there (it did, evidently), some smart choices were made: Kick-Ass's Chloë Grace Moretz plays the telekinetic loner, Julianne Moore is the crazy mom, and director Kimberly Peirce (Boys Don't Cry) brings the pig blood. (October 18)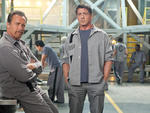 Escape Plan
The titans of '80s muscle cinema—Sylvester Stallone and Arnold Schwarzenegger—team up for this prison drama, in which two inmates must hatch a scheme (see title) to break out of the world's most heavily fortified jailhouse. Did we mention that Stallone's character also designed the impenetrable facility? (October 18)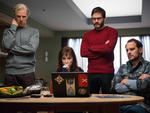 The Fifth Estate
He killed it as Khan in the most recent Star Trek film, and for this fact-based thriller, British actor Benedict Cumberbatch assays a different kind of dissident: WikiLeaks founder Julian Assange, as he rises from hacktivist subversion to government-discrediting prominence. (October 18)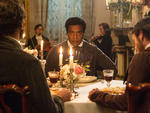 12 Years a Slave
Having taken on suicide by starvation (Hunger) and sex addiction (Shame), British visual-artist-turned-filmmaker Steve McQueen turns to another s-word: slavery. This adaptation of Solomon Northup's memoirs about being sold to a Southern plantation has an impressive cast—Brad Pitt, Michael Fassbender, Benedict Cumberbatch, Paul Giamatti—but we're betting that it's Chiwetel Ejiofor's name that will be on everybody's list come Oscar time. (October 18)
Blue Is the Warmest Color
The latest feature from Tunisian-French director Abdellatif Kechiche (The Secret of the Grain) won top prize at Cannes this year; it's an enthralling three-hour character study of a young woman (the terrific Adèle Exarchopoulos) whose sexual and social identity is shaped, for better and for worse, by a slightly older art student (Léa Seydoux). (October 25)
---
---
Film events calendar for New York City
Skip indoor theaters and grab seats for this outdo...

Things got a bit steamy there for a minute, when i...

Wake and bake! Nitehawk Cinema's morning-cartoon s...
1

more event »
Time Out videos
---
---
@TimeOutNewYork
Subscribe to Time Out New York on Spotify for playlists and recommendations from our Music team.


Check out New York's best restaurants, hottest street style, cool apartments and more.