The 100 best animated movies: the best Studio Ghibli movies
World-famous animators pick the best animated movies ever, including Disney and Pixar movies, cult movies, kids movies, stop-motion, anime and more
By Time Out contributors, edited by Dave Calhoun and Joshua Rothkopf Wed Apr 16 2014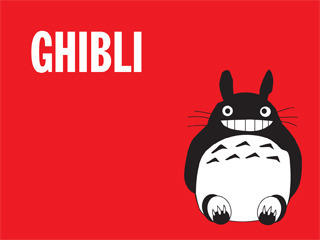 Now we know which are the 100 best animation movies of all time. But which are the best Disney movies and which are the best Pixar or Studio Ghibli films? Which are best for kids and families and which are strictly arty, political or edgy?
We've applied 26 handy labels to the 100 great animations in our list. Here you'll find all the best films made by Studio Ghibli.
But how many have you seen? Take our poll to find out.
---
---
The 100 best animated movies
The best songs from the top 100
The best films now showing
Rated as: 4/5
Critics choice
When a husband on a skiing trip impulsively runs instead of protecting his family during an avalanche, his marriage unravels in this comic dissection of macho posturing.
Rated as: 4/5
Critics choice
Filmmaker Laura Poitras was part of the original team with whom Edward Snowden shared his revelations. Her gripping documentary plants us right inside that hotel room.
Rated as: 5/5
Critics choice
Alfred Hitchcock's 1958 masterpiece has never looked as crystal-clear as it does in this restoration, a fresh opportunity to get dizzy with Scottie's doomed love for Madeleine.
See more Time Out film reviews
Latest Time Out film features