Well-Strung: Live at TONY (video)
The cheekily named but highly talented string quartet classed up the TONY office.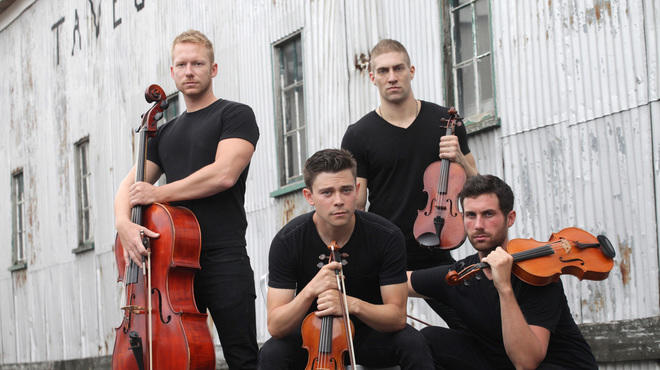 Well-Strung Photograph: Scott Henrichsen
After spending a couple of months delighting audiences in the gay summer mecca Provincetown, MA, the charming (and quite nice looking) quartet Well-Strung is back in NYC for the fall. The guys will show off their signature mix of classical and (very) contemporary compositions starting at the end of this month at the Marjorie S. Deane Little Theater. (Be sure to check it out: They also sing!) But first, they stopped by TONY HQ to play a pair of classic works by Dvořák and Spears.
Share your thoughts