Boo Hanks and Dom Flemons: Live at TONY
Two garlanded bluesmen make a live appearance at TONY HQ.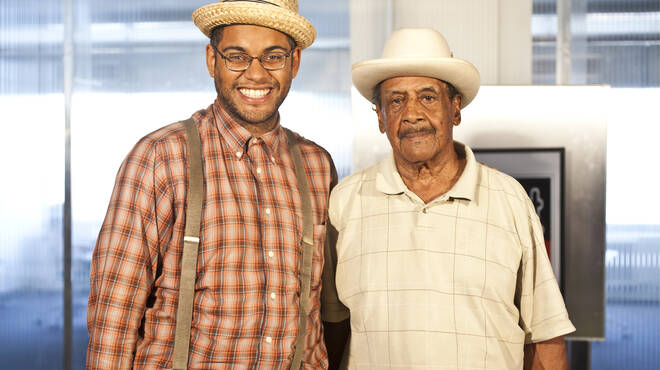 Photograph: Jolie Ruben
There are so many reasons to love Boo Hanks and Dom Flemons: Eighty-three-year old Hanks is a bluesman from North Carolina whose delicious, real-deal playing is the kind that silences a room in seconds flat (asked what the blues is, he replied: "Hard times, disappointment, and mistreatment." When asked if he could elaborate, he said, "No."). And Flemons plays banjo (among other things) with Grammy-winning, grin-garnering string band the Carolina Chocolate Drops. The two have teamed up to make an album, Buffalo Junction, for the Music Maker Relief Foundation, which seeks to preserve the musical traditions of the South by looking after its musicians (novel idea, that), and tonight (Aug 16) they're playing a show at Joe's Pub. Take a peek at the songs the pair recorded in the TONY office today, and book your tickets.
Share your thoughts