Cody ChesnuTT: Live at TONY
Enigmatic Atlanta soul man Cody ChesnuTT made a stop at the TONY office on his way back into the spotlight.
By TONY Music Tue Jul 10 2012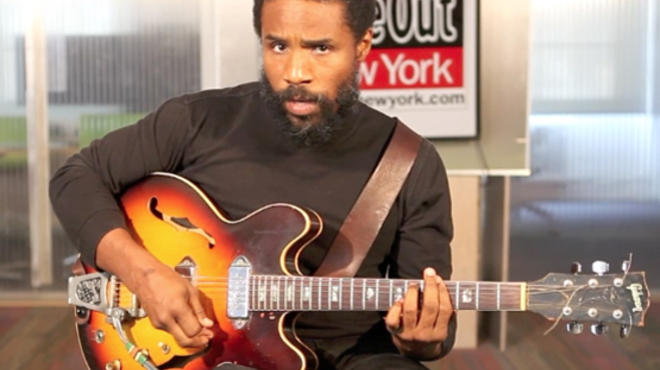 Cody ChesnuTT is a master of temptation. Ten years ago, we were hooked on his cool-as-silk vocals on the Roots' chart-topper "The Seed (2.0)" and the groovy, lo-fi The Headphone Masterpiece. After dropping off the radar to spend time with his family, ChesnuTT returned with the 2010 EP Black Skin No Value, and today the soul maverick reappeared to tempt us once more—with a brief visit to the TONY office. Luring the entire staff away from their desks, ChesnuTT played "What Kind of Cool Can We Think of Next." We're anxiously awaiting this year's release of his sophomore album, Landing on a Hundred. Just in case he plans to disappear again, catch Cody ChesnuTT tonight (July 11) at S.O.B.'s.
Share your thoughts