Cheap travel tips
Never pay full price for a flight, car rental or train ride again.
By Tory Hoen Mon May 10 2010
---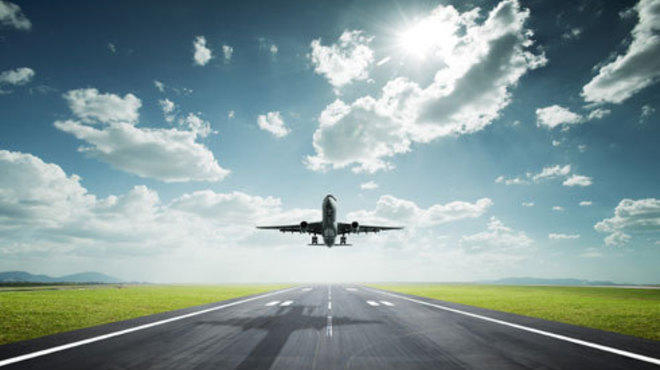 RECOMMENDED: See all weekend getaway ideas

1 Cast a wide net
Start with comprehensive metasearch engines like Mobissimo (mobissimo.com), Kayak (kayak.com) and TripAdvisor (tripadvisor.com), which aggregate data from smaller engines and individual airlines' sites, then work your way down to online agents like Orbitz (orbitz.com), CheapTickets (cheaptickets.com) and Travelocity (travelocity.com). Comparison shopping is key, as airlines often negotiate different prices with different online agents (meaning the same flight you saw on one site could be available at a drastically reduced price on another). Sean O'Neill, senior editor at Budget Travel, suggests "using the historical airfare data on bing.com/travel to find a quick prediction about whether you should book now or wait a while." Sussing out a good deal is all about watching, waiting and booking when a rate dips below the historical average or below the price of comparable flights.

2 Book on a Tuesday
Many airlines adjust their fares and announce sales overnight on Monday or first thing on Tuesday mornings, with prices rising throughout the week as seats get booked. "Prices typically peak over the weekend when most people are looking," says Nicole Hockin, the travel expert behind Hotels.com's Travel Smart Blog. "Look, but don't touch!"

3 Get on the list
If you have some travel flexibility and can hold out for a good deal, sign up for fare alerts from sites like Airfarewatchdog (airfarewatchdog.com); Yapta (yapta.com), which allows you to track specific flight numbers; bing.com/travel; Kayak; and TripAdvisor. Enter your date range and destination and departure cities, and you'll be notified when prices bottom out. If you'd rather determine your next vacation spot based on what's already cheap, Travelzoo's Top 20 Weekly Travel Deals e-mail blast (travelzoo.com) rounds up the best online packages each week—it's like crack for the impulse traveler.
4 Go straight to the source
Certain airlines (like Southwest and JetBlue) insist on marching to the beat of their own annoying drums and don't show up on most aggregators. You'll have to seek them out individually, but the extra effort often pays off in the form of low rates not available anywhere else. Likewise, airlines such as Delta and U.S. Airways offer their deepest discounts on their own sites only. Bottom line: Don't put all your eggs in one aggregator basket.

5 Be creative with one-way tickets
At times, it's possible to outsmart the travel gods by cobbling together various tickets into a masterpiece budget-friendly itinerary. If you are doing a multicity tour, a series of one-way tickets on low-budget airlines, like JetBlue or Ryanair, can be cheaper than buying a multileg trip from one source. Even if you're going only one way, don't rule out round-trip tickets. "If you're flying to a destination where there's not much competition, a round-trip can be cheaper than a one-way ticket," says George Hobica, creator of Airfarewatchdog. "But if you do this often, don't tell the airline your frequent-flyer number; they might kick you out of the program." In that case, you should be flattered, not angry: They're just threatened by your travel savvy.

6 Name your price
If you're open to a little uncertainty, roll the dice and bid for flights on Priceline. Specify your travel dates and destination, state how much you're willing to pay, and the site will generate an appropriate itinerary. The catch? You have to enter your payment information before seeing or confirming your final flight details, and tickets are nonrefundable. Beware that you might end up connecting in obscure places and at odd hours. If you're not down for an unanticipated red-eye, this option is probably not for you.
Events calendar for New York City
Take a break from Christmas shopping and check out...

The maxim "a little goes a long way" is not one Dy...

This annual holiday bazaar, run by the people behi...
308

more events »
Time Out videos
---
---
@TimeOutNewYork
Subscribe to Time Out New York on Spotify for playlists and recommendations from our Music team.


Check out New York's best restaurants, hottest street style, cool apartments and more.