Discover seven great experiences in Barcelona for a balanced night out
From yachting to yoga, video games to swing dancing, check out seven ways to have the perfect night out without overindulging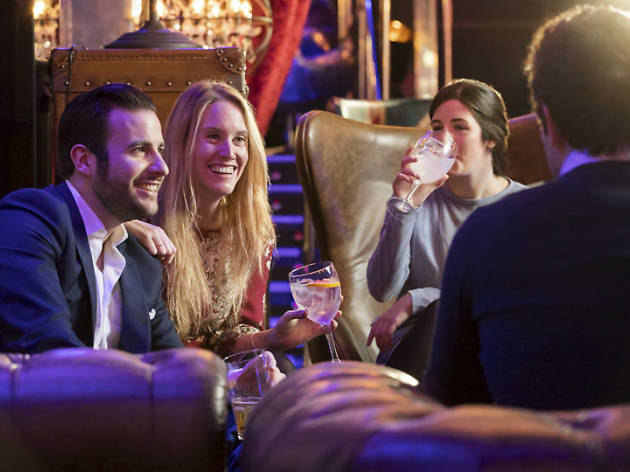 By

Time Out in collaboration with Diageo
|
These days, it doesn't have to be all or nothing when it comes to going out. Not
enough time to go to yoga and meet your mates for a cocktail after work? Now you
can do both – and at the same place. Whether you're after some balance in your life,
or are looking for the perfect night out without overindulging, we've picked out the
best places in Barcelona where there's way more on offer than a glass of wine and a
bag of peanuts. Head out to sea on a yacht to watch the sunset with a cocktail in
hand, or enjoy fine dining while taking in the sights of the city on an evening bus tour.
Here are seven places to go for the ultimate balanced night out.