Heads up! We're working hard to be accurate – but these are unusual times, so please always check before heading out.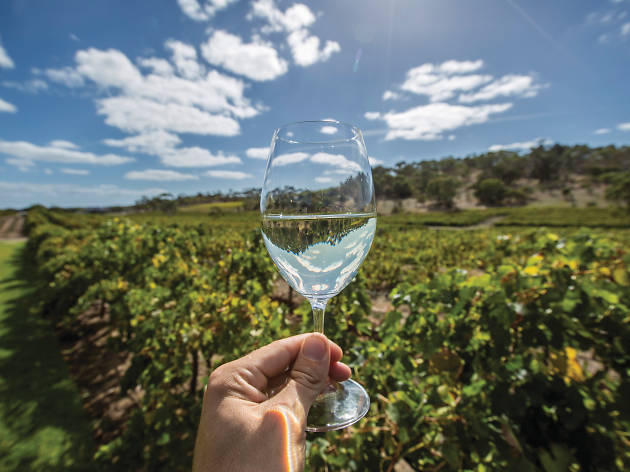 Adelaide: Australia's vintage capital
Chris Dwyer heads to Adelaide to tour the vineyards and taste the food
Adelaide has frequently found itself labelled 'Australia's overlooked state capital'. Sydney has the bragging rights, Melbourne the sport and restaurant scene, Brisbane the sunshine and even Perth has come into its own as a hipster capital. But being something of a sleeper has its advantages, as South Australia's capital and the surrounding wine regions of McLaren Vale and Barossa Valley provide for a memorable break, without the hordes of tourists. You come away with the distinct impression that, before long, this city will be staking its claim as the Land Down Under's next must-visit destination.
Historically, South Australia was the only state not established as a British penal colony. It was also a pioneer in women's rights as it boasted the first representative government in the world to allow females to become Members of Parliament, a defiantly liberal streak that has remained to this day. This attitude is also apparent in the way that the city sports an indisputably young and friendly feel to it. American singer-songwriter Ben Folds immortalised it in his song Adelaide. He sang the lyrics 'Here you know the world could turn, or crash and burn, and you would never know it. Going where the air is clear, there's better beer, in Adelaide'. The city clearly had a huge effect on him as he ended up moving there from New York.

Travelling to Adelaide by train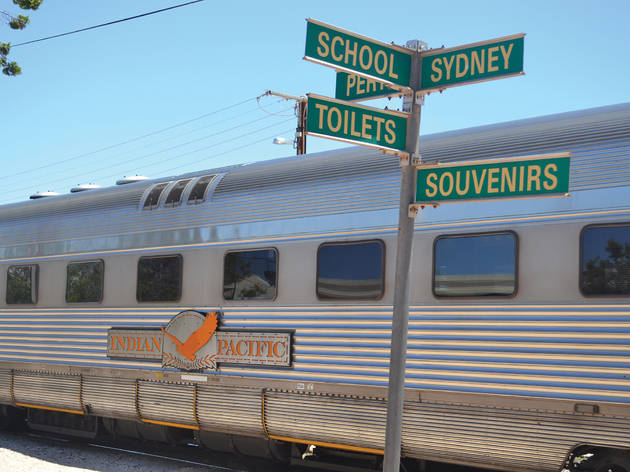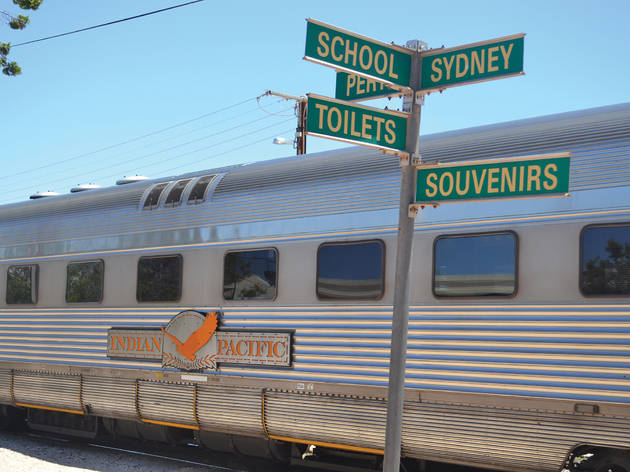 Getting to Adelaide is easy from Hong Kong, with direct flights on Cathay Pacific, but if you have the time, there's a far more relaxing way to arrive. From either Perth or Sydney, you can take the train ($5,000 from Perth, $4,400 from Sydney; greatsouthernrail.com.au) as Adelaide is perfectly positioned along the line served by The Indian Pacific. This venerable old service, running 4,352km all the way from one coast to another, provides an extraordinary experience, the vastness of Australia's interiors engulfing you as you ride.
The Indian Pacific is comfortable in the extreme. It is, in fact, like a rolling luxury hotel. The train windows provide a constant flow of landscape images like something from a John Ford western. For example the Nullarbor Plain – twice the size of England – takes its name from the Latin 'nullus arbor' or 'no trees' because vast tracts are devoid of any discernible fauna. They're just rocky moonscapes. And where else in the world can you get to pass through a succession of double-entendre locales such as Ghooli, Cocklebiddy and Pinkawillinie?
The best wine spots in Adelaide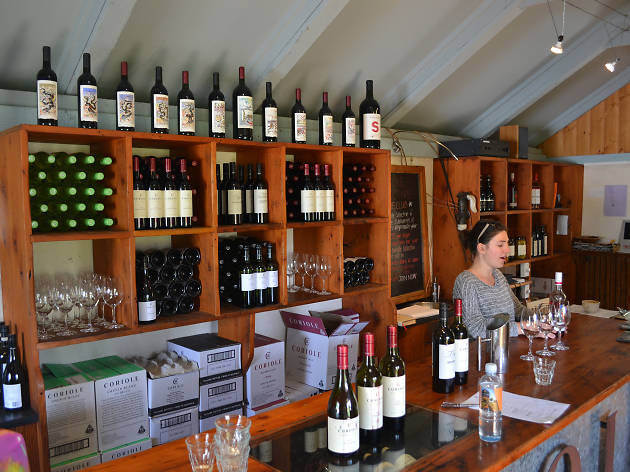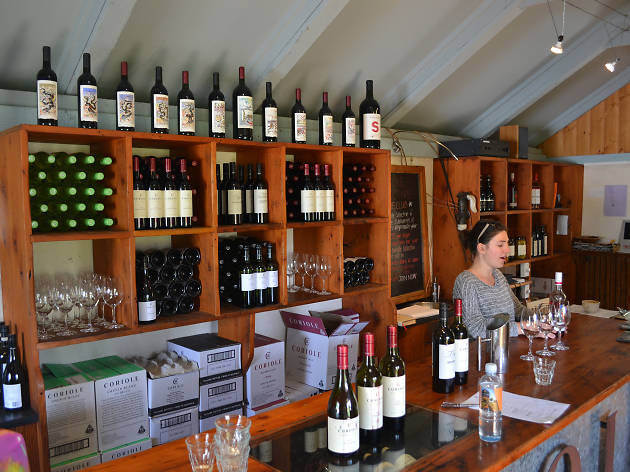 Coriole Wines
Once you're actually there, Adelaide has more than its fair share of sights, attractions and museums, as well as iconic markets. There are also buzzing neighbourhoods with different vibes and nationalities, making for a unique cultural patchwork. But we're here for the wining, dining and a spot of cricket. So, if you're a fan, the Adelaide Oval (War Memorial Dr, North Adelaide, +61 88211 1100; adelaideoval.com.au) is a great draw. The city's famous adopted son, legendary batsman Don Bradman, has a collection in the stadium that's worth a visit. The Central Market (44-60 Gouger St, +61 88203 7494; adelaidecentralmarket.com.au) is also a must-visit. Dating back 146 years and attracting eight million visitors a year, it's one of the largest undercover markets in the Southern Hemisphere.
But there's no escaping the fact that most visitors come here for the wine. The state is the country's largest producer, home to iconic Aussie labels. Chief among them is Penfolds (78 Penfold Rd, Magill, +61 88301 5569; penfolds.com), one of the world's few urban single vineyards and only 15 minutes drive from downtown. It's a beautiful spot in the foothills, commanding views down to the ocean. Founded in 1844, front and centre in the property is Grange Cottage, which they named their most exclusive vintage.
Guided tours ($115 each) across the 12-acre property show you Shiraz vines and the world's oldest ongoing cabernet sauvignon vineyard. The tour staff also provide insights into the vintage process that normally takes place in February, led by only four master winemakers since 1951. Fear not, you also get the chance to ogle at some of the world's most expensive and exclusive bottles here before starting a tasting.
Further out of town, a 45-minute drive from the city takes you to McLaren Vale. There are 65 cellar doors to choose from in the rolling hills, from D'Arenberg (Osborn Rd, McLaren Vale, +61 88329 4822; darenberg.com.au) and the picturesque Coriole (Chaffeys Rd, McLaren Vale, +61 88323 8305; coriole.com) to Pannells (60 Olivers Rd, McLaren Vale, +61 88323 8000; pannell.com.au), a defiantly rock 'n' roll joint where its Jimmy Watson trophy for 'winemaker of the year' is placed on a windowsill with an arrow pointing at it while the Foo Fighters serenade sippers.
A detour south takes you to a beautiful coastline that seems almost entirely devoid of visitors. The Star of Greece (1 Esplanade, Port Willunga, +61 88557 7420; starofgreece.com.au) in Port Willunga, perched on a clifftop, offers stunning views to distract you from the ace plates from chef Shawn Peddle. That's even before you head 65km further south to the wildlife haven of Kangaroo Island.

Where to eat in Adelaide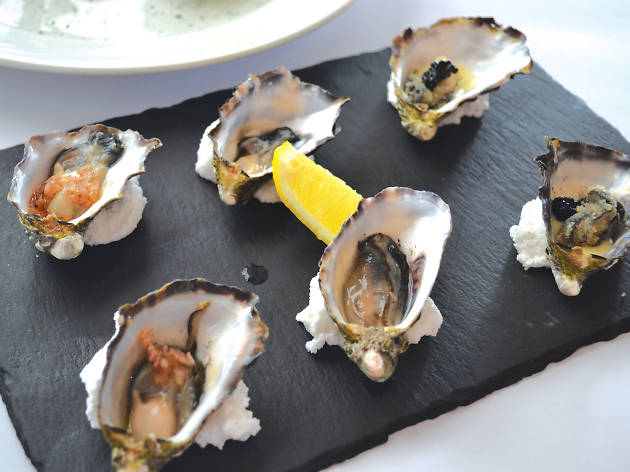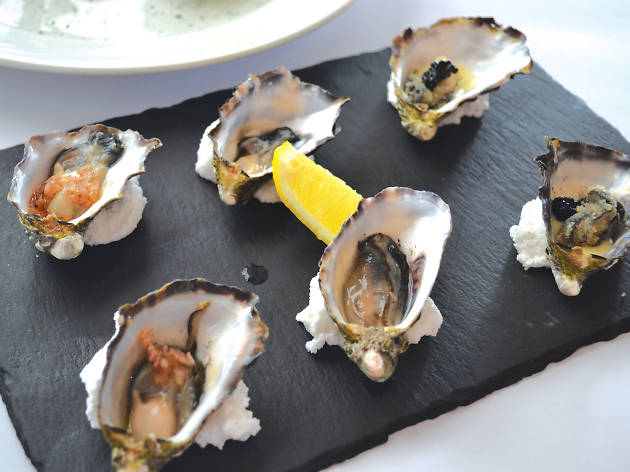 Of course, there's no better way to taste the region's wine than alongside its produce and, back in the city, visitors can discover one of the most exciting dining scenes in the country. In Australia, that's really saying something, but Adelaide's restaurants are packed with locals and visitors flying interstate to hit up the hot tables.
The Central Business District has, by all accounts, undergone a recent metamorphosis from an unremarkable collection of offices to the beating heart of a vibrant social and dining scene. Sean's Kitchen (Station Rd, +61 88218 4244; adelaidecasino.com.au) is a beautiful, cavernous spot where local produce is the hero, from ocean platters to sensational steaks in the firepit. Don't ask for the wine list, though – they prefer to call it 'The Big Book of Booze'.
The intimate Kenji (Shop 5, 242 Hutt St, +61 88232 0944; kenjimodernjapanese.com.au) is an experience that over-delivers. Even if the term 'Asian fusion' makes you cringe, the Barossa pork belly with steamed gyoza dumplings quickly wins people over. The 'braai' barbecue spot Africola (4 East Tce, +61 88223 3885;
africola.com.au) is also a fabulous choice for great meats.
The best bars in Adelaide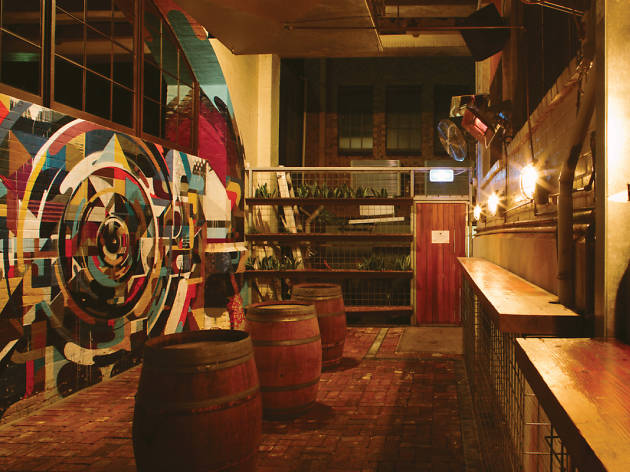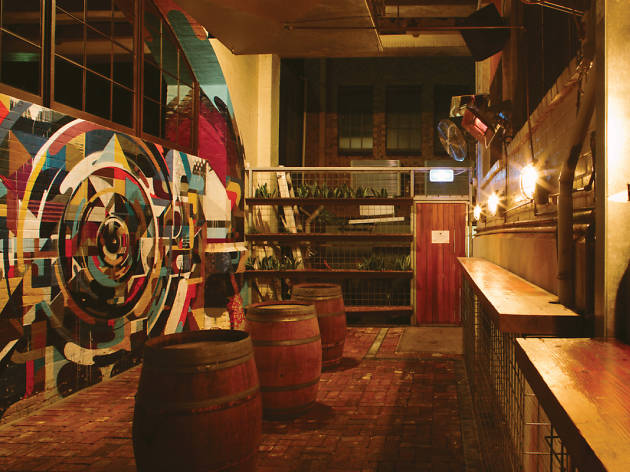 After-dinner drinking doesn't get more fun than in the bar scene that's exploded since the State Government relaxed its liquor licensing laws. Udaberri Pintxos Y Vino (11-13 Leigh St, +61 88410 5733; udaberri.com.au) is a dimly lit Spanish-style bar on two levels where DJs spin on the weekends. Maybe Mae (B/F, 15 Peel St; maybemae.com) is all about cocktails, accessed via a hidden door in a tunnel in an alleyway. It's downstairs from Bread and Bone (15 Peel St, +61 88231 8535; fb.com/breadandbone), which does amazing wood-grilled street food. But the most memorable of venues is the rooftop setting of 2KW Bar & Restaurant (2 King William St, +61 88212 5511; 2kwbar.com.au) with its views of the Adelaide Oval.
All in all, Adelaide is a city which needs your time. You need to drift in on the rails, tour far and wide for the wine, soak up some cricket and eat and drink plenty. As local writer David Sly said: "Adelaide confidently speaks in its own clear accent." He's bang-on. Adelaide's is an accent that should be heard in the years to come by many discerning travellers Down Under.
How to get there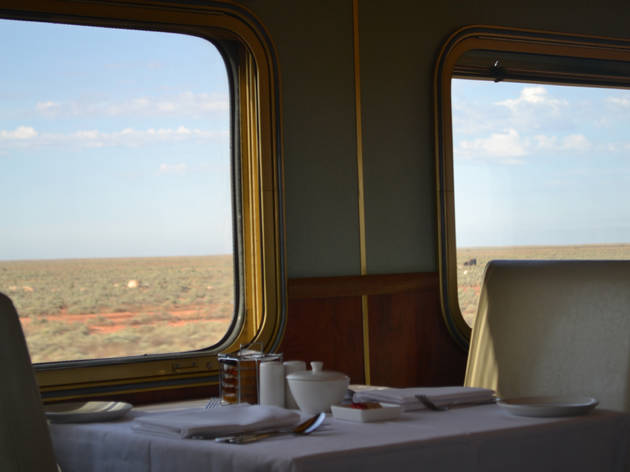 The most memorable way to get to Adelaide is to fly into Sydney or Perth and then take the Indian Pacific railway. Rail tickets cost from around $4,400 from Sydney and $5,000 from Perth (greatsouthernrail.com) and include all of your meals and accommodation during the two or three-night journey. Open-jaw Cathay Pacific (cathaypacific.com) flight tickets from Hong Kong to Sydney or Perth start at $7,500 (inc tax), returning from Adelaide to Hong Kong. Alternatively, Cathay flies direct from Hong Kong to Adelaide five times a week, with prices for the journey from $14,000 (inc tax).
Where to stay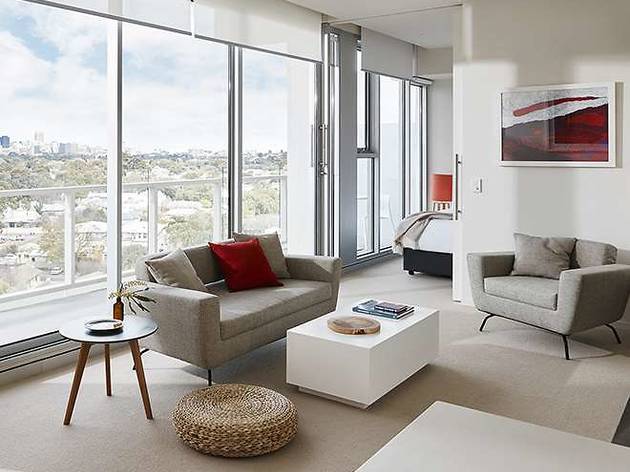 The Watson Hotel (33 Warwick St, Walkerville, +61 1300 211 742; artserieshotels.com.au) in Walkerville is a perfect base. Although not in the city centre proper, there's a laid-back vibe to it, while the huge apartment rooms are bright and equipped to set you up for days of exploring. Design-wise, indigenous artist Yannima Pikarli Tommy Watson enriches the spaces with his works. The service is impeccable, just the right side of friendly. The studio suites start from around $800 a night (inc tax). Also try the Adabco Boutique Hotel (223 Wakefield St, +61 88100 7500; adabcohotel.com.au) in the east of the city, which wins plaudits for being a contemporary and friendly hotel behind an old Gothic façade. Rooms here start from $500 a night (inc tax).