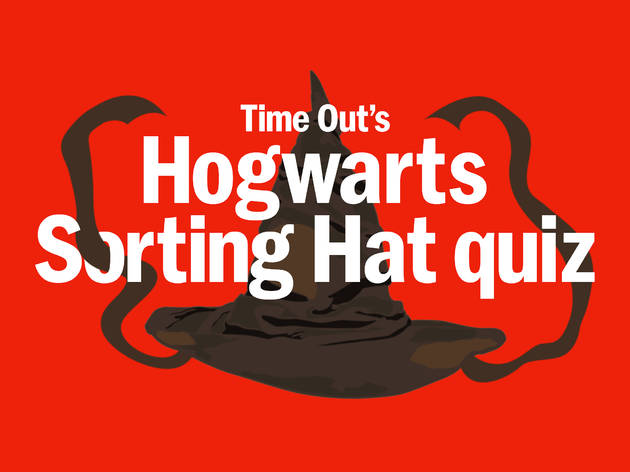 Which Hogwarts house are you? Find out with our Harry Potter Sorting Hat quiz
Wizards, witches and assorted muggles of London, it's time to sort your lives out. Take our Big Smoke-based quiz to see which Hogwarts house you're in, once and for all
Listen up, Harry Potter fans. There's no better time to get your affairs into order. And by that, we mean taking this essential Sorting Hat quiz to find out which of the four houses of Hogwarts you belong to. Because, anybody who knows their wizzarding stuff knows that the houses – that's Hufflepuff, Ravenclaw, Gryffindor and Slytherin – aren't just for organising Quidditch teams. They're a way of life. And they also know that the Sorting Hat can see into your soul to define – once and for all – which house is yours to stake a claim to.
This particular Sorting Hat quiz was written to celebrate the launch of Jack Thorne and JK Rowling's play 'Harry Potter and the Cursed Child' back in 2016 – and it's the only one giving you the chance to get your London life sorted in the process. Answer the 11 city-based questions below and KAPOW: like magic, your existence in the capital will suddenly make sense. Not only will you know whether you're in with Harry's gang or not, but you'll also know everything you need to know to make sense of the world around you (a bit of a strange place right now, granted). Identity politics have never been so fun.
While you're here, do check out our review of 'Harry Potter and the Cursed Child', and if you'd like a deeper Potter hit, check out Time Out's guide to Harry Potter things to do in London – so you can start planning those wizzarding day trips for when we're all allowed back out again, along with your new-found confidence now you're officially part of a Hogwarts house.
Read more about the Harry Potter play
Hungry for more Harry Potter characters, tales and magic? If you thought the adventures of JK Rowling's boy wizard had ended with 'Harry Potter and the Deathly Hallows' then rejoice! Read our guide here to all the big 'Cursed Child' news, because one thing's for sure: it'll be the biggest theatre event of the decade.