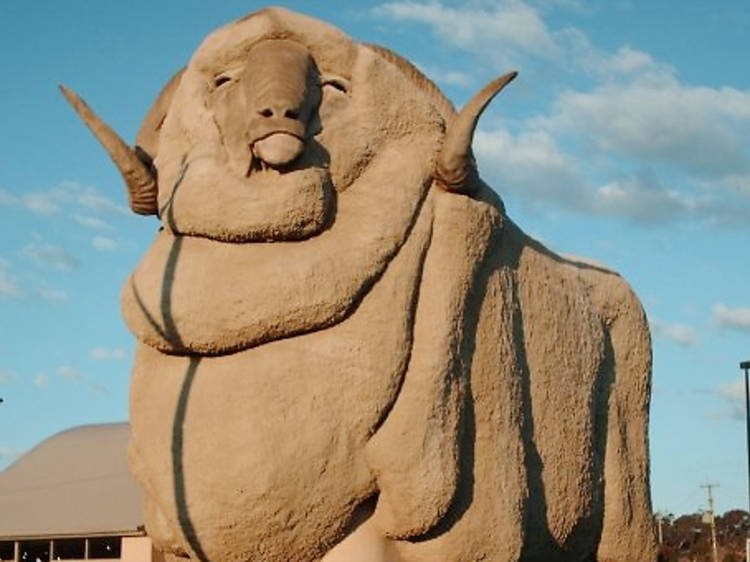 Photograph: Sol bot / Wikimedia Commons
Location: Goulburn, NSW.
The story: Like many big things, the Big Merino is a testament to the prime industries of its locale. Goulburn is known for its wool industry, and the giant Merino ram was built in 1985 and modelled after a stud ram of the time called Rambo. After the Goulburn bypass was completed in the early 1990s, the sculpture became cut off from the bulk of the Hume Highway's traffic – consequently, the Big Merino was moved almost a kilometre in 2007 to make it more accessible to passing travellers. The Big Merino also has a gift shop where you can buy locally grown wool items.
Relative size: The Big Merino is 15.2 metres high, 18 metres long and weighs 97 tonnes. Your standard Merino ram is around one metre tall and 80 to 100 kilograms, making the Big Merino 15 times larger and around 970 times heavier than the real thing.
Realism: Pretty good! This big woolly boy really does look true to life, albeit significantly larger. His woollen coat is textured, his horns curly and he even comes complete with testicles for the ultimate in anatomical realism.