A guide to the best Napa hotels
Looking for some shut-eye in wine country? Check out our favorite Napa hotels for sleeping off that wine hangover.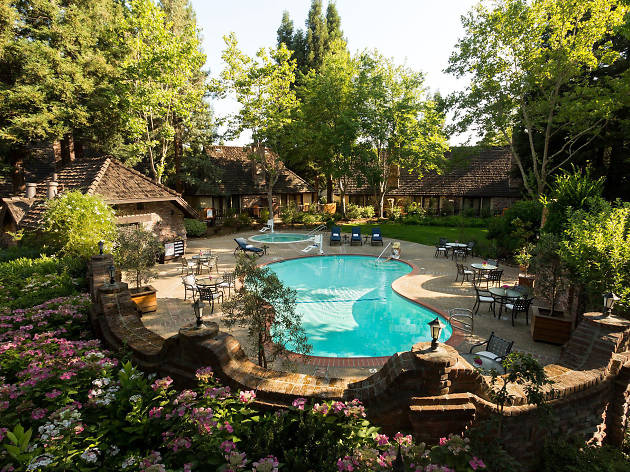 Napa's scenery—its sprawling vineyards and quaint clusters of shops, restaurants and bars—make the county a prime bed and breakfast spot. Honeymoon territory, some might call it. But there are hotels and inns for every occasion here, whether you're visiting with a group of friends, taking a family trip or on a romantic getaway with a partner. We narrowed down the best Napa hotels for your trip—all you need to do is pack a suitcase.