Chicago farmers' market guide
Explore our up-to-date Chicago farmers' markets guide to find fresh vegetables and fruit in Wicker Park, Lincoln Park and many other neighborhoods
By Time Out staff Tue May 13 2014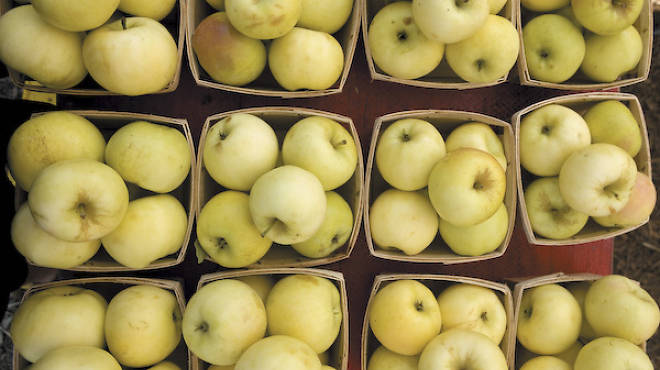 Find fresh fruits and vegetables, like these summer apples from Ellis Family Farm, at farmers' markets in Chicago. Photograph: Erica Gannett
Whether you're an aspiring localvore or just want some delicious chocolate truffles, you can't pass up Chicago farmers' markets. Plus, this year, non-food vendors can have stalls at markets, so keep an eye our for cool art, clothing and accessories vendors. Here's our guide to where you can buy local produce this summer, broken down by day of the week. As for what to do with that produce, take a gander at some of our awesome market-driven recipes from Chicago chefs.
RECOMMENDED: Things to do in the summer in Chicago
Sunday farmers' markets
---
Monday farmers' markets
The Kingdom's Farm Monday Farmers' Market is held from noon–6pm through September 28.
The Loyola Farmers' Market is held on Mondays. From June 9–September 22, hours are 3–7pm, and from September 29–October 13, hours are 2:30–6:30pm.
---
Tuesday farmers' markets
---
Wednesday farmers' markets
---
Thursday farmers' markets
---
Saturday farmers' markets
---
You might also like
---