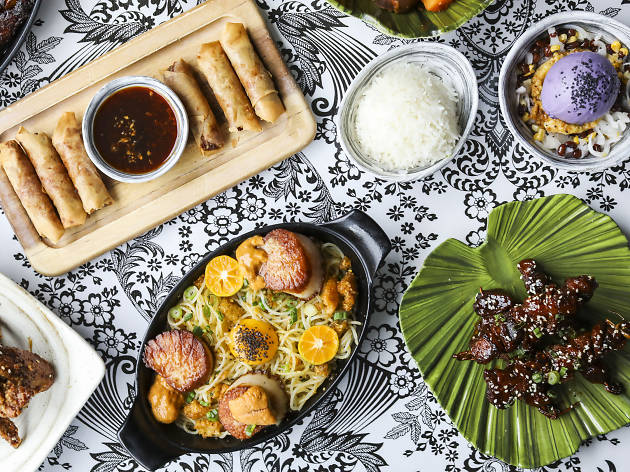 The 36 best restaurants in Chicago you have to try
There's no shortage of fantastic food in this city, but these Chicago restaurants make our short list of top eats
October 2020: The temperature is dropping, the leaves are turning and the best restaurants in Chicago are preparing for winter. For some, that means going into temporary hibernation, like Michelin-starred Elske, which will shutter until early 2021. For others, the new season marks a rebirth, as seen with both Oriole and Parachute reopening. We've also shuffled the list to signal boost some fantastic cheap eats that are easy on your wallet and are sure to provide comfort this fall. Bundle up and make a reservation: These are the best restaurants in Chicago right now.
The best restaurants in Chicago come in all shapes and sizes, from pizza joints and Michelin-starred heavyweights to some of the best cheap eats Chicago has to offer. The cuisines are just as varied, with every corner of the globe represented through Korean, Mexican, Italian, Mediterranean and Indian fare. Whether you're a lifelong resident or simply visiting for the weekend, stuffing your face at one of these restaurants is easily among the best things to do in Chicago. This belt-busting food scene shows no signs of slowing down, so we cut to the chase and ranked our essentials—the absolute best restaurants in Chicago. We call it the Time Out EAT List.
Our editors scour the city for great dishes, excellent value and insider info. They pay their way and sometimes, like the rest of us, their delivery driver gets lost. The EAT List is a unique, authentic snapshot of Chicago's ever-evolving dining experience right now: We update it constantly with the best new restaurants in Chicago as well as decades-old stalwarts that keep us coming back for more. It could be a mega-hyped destination restaurant or a remarkable food truck: If it's on the list, we think it's terrific, and we bet you will too.
We should also note that a number of the best chefs, restaurants and concepts in the city have been welcomed into the Time Out Market Chicago. Because that is the highest honor we can award, and we now have a tighter relationship with them, establishments related to market vendors have all been included in the EAT List but not ranked alongside other great establishments in the city. You can find those amazing places below.
If you've tried something you love on this list, share it under the hashtag #TimeOutEatList to show your appreciation. Plus, find out more about how we eat through Chicago to make the list.
The best of the city under one roof
We've rounded up the best chefs in the city to join us at Time Out Market Chicago, a culinary and cultural destination in the heart of Fulton Market. The 50,000-square-foot space houses multiple kitchens, three bars and one jaw-dropping rooftop terrace—all spread across three floors. Our mission is simple: Bring the pages of Time Out Chicago to life with the help of our favorite chefs, the ones who wow us again and again. (You can read more about our delicious curation process here.)
Best restaurants in Chicago
Local chefs, restaurants and concepts we love so much that we welcomed them into Time Out Market
More top Chicago restaurants