September 2014 events calendar for things to do in Chicago
Plan your September in Chicago with our events calendar of the best activities, including free things to do, and picks from theater, art and music
By Time Out Chicago staff, compiled by Zach Long Wed Jul 9 2014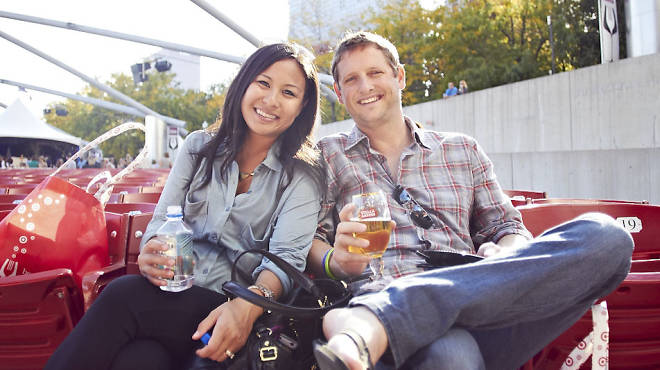 Chicago Gourmet, September 29, 2012 Photograph: Jason Little
Do you have a case of the summertime blues? Cheer up, because fall in Chicago is looking like it's going to be pretty exciting. Grab a beer stein and get into the festive spirit of the season at Berghoff Oktoberfest or Oktoberfest Chicago. Tap into your inner rock god at the opening of the Museum of Contemporary Art's "David Bowie is" exhibition. Sample dishes from the city's top chefs while gazing at the skyline at Chicago Gourmet. If you're not tired to seeing bands outdoors, you can hang out with the punks at Riot Fest or stand around in a parking lot at the Hideout Block Party.
RECOMMENDED: Events calendar for Chicago in 2014
---
You might also like
---
Get all the use out of the bathrooms while you can.
NASCAR is for poor people.
I used to have two dimples, but then I got fat so I only have one.
I've kind of thought about doing coke as a diet regimen.
See more crazy quotes
Read more Things to Do features