Riot Fest music festival
Riot Fest is second biggest rock and roll event of the Chicago summer, bringing an eclectic lineup to Douglas Park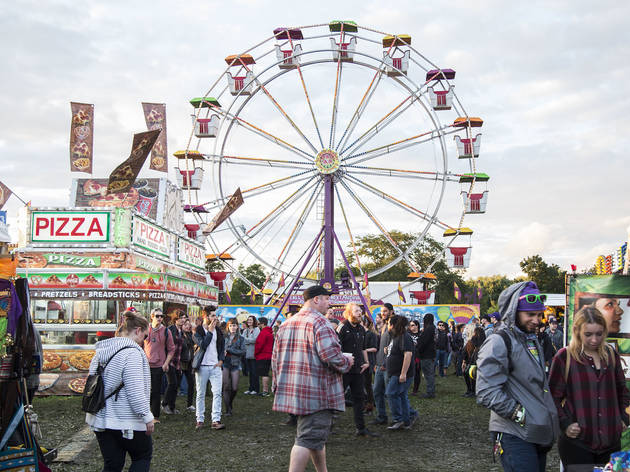 North Coast Music Festival bills itself as "Summer's Last Stand," but that is not technically true. The Riot Fest music festival heads outside for its annual celebration on September 15–17, 2017. The festival will return to Douglas Park (conveniently located near one of the city's best breweries) for the third consecutive year. Whether you prefer punk rock, indie bands or hip-hop, you'll probably find something worth checking out on the extensive lineup.
RECOMMENDED: See more of Chicago's best summer concerts
When is Riot Fest 2017?
Riot Fest occurs from September 15–17, 2017.
Where is Riot Fest 2017?
For the second year in a row, Riot Fest will take place in Douglas Park on Chicago's West Side.
How do I get to Riot Fest 2017?
The easiest way to get to Riot Fest is to take the Pink Line train to California, which is just a short walk away from the festival's entrance. By bus, the fest is accessible via the 12, 18, 49 and 94 routes. By Metra, the BNSF Western Avenue station is also an option.