London's best real ale pubs
Bitters, milds, stouts and porters – cask-conditioned beer is a great London tradition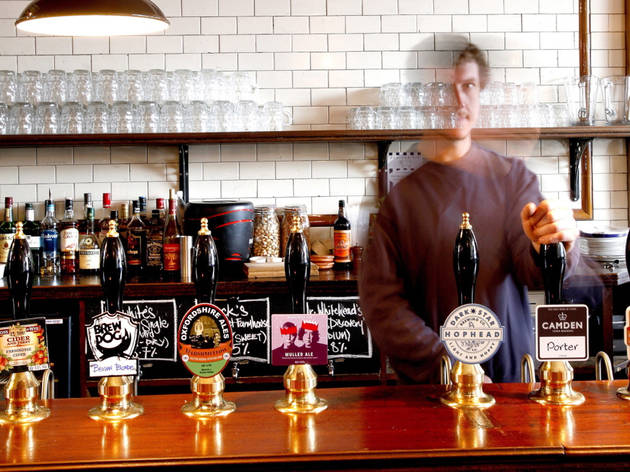 Bar trends come and go, but old-fashioned cask-conditioned beer is on the up. There are many great pubs in London that prize cellarcraft, offer a homely atmosphere and serve a great pint – here's our pick of London's best CAMRA-courting boozers.

Do you know of a great real ale pub we've missed? Let us know in the comments form below.
Sponsored listing
Lady Mildmay
Mildmay Park, a road now home to little more than a former railway station and a big tiled library, was the namesake of the HIV hospital that Princess Diana made famous in the '80s. It's also home to a different Lady: the Lady Mildmay. Welcoming staff, good booze and an irresistible menu are making this spacious pub a favourite with locals, but it's worth a journey from other parts of town too. On a warm day the Lady's many side doors are left wide open, and when it's woolly jumper weather there's a real fire to curl up next to. This commitment to comfort is typical of the pub's approach. Staff are subtly eager to please, talking you through any toss-ups between the house gin of the day or that craft lager you've not tried before. The Med-leaning gastropubby menu is exotic enough to make you feel they know what they're doing but not so exotic that your gran would be forced to ask for 'just chips'. Dogs are allowed – always a good sign – as are board games, though it's best to bring your own (at least that way you'll know the Scrabble will still have all the Bs). And one final jewel in the already sparkly crown is the Sunday roast which could please even the Duke of Edinburgh. With its fluffy Yorkshires, tender meat, rich gravy and cauliflower cheese, it's so desirable that you'd be wise to call ahead and pre-order. So go out in Newington Green this weekend. This Lady may be next in line as queen of our hearts.
Stoke Newington
Online booking