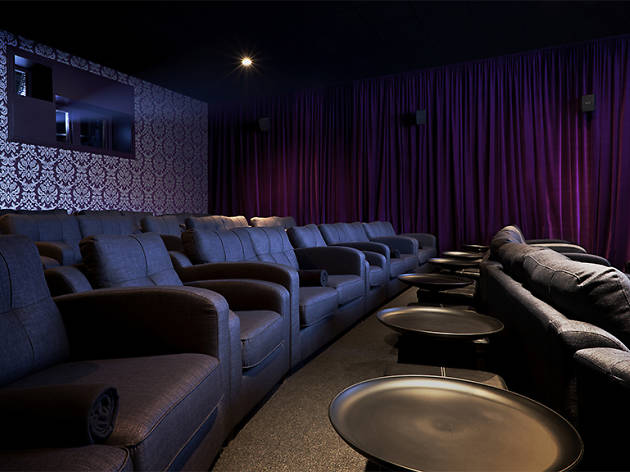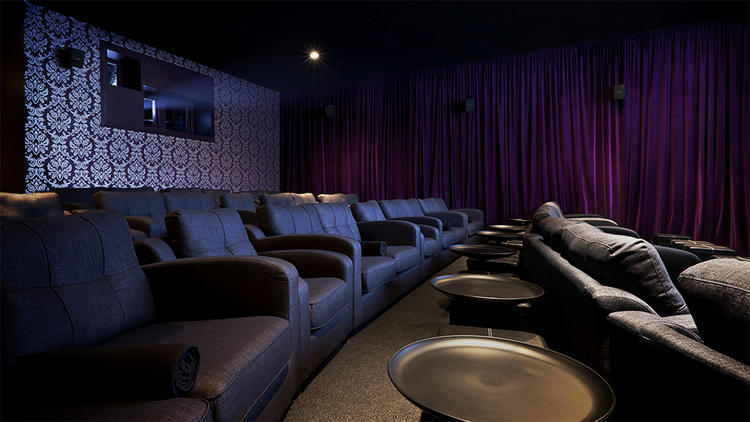 Lucky old Whitechapel. They get to have the gorgeous Genesis as their local. Not only is it cheap, but it's also been beautifully renovated in the past two years by guys who design film sets for a living (try knocking the bricks upstairs on the mezzanine level). The end result is pretty much a perfect local cinema, where you'll find proper old East End ladies drinking coffee next to cool kids on laptops in the café. There's a bar upstairs, and if you want to fill your face, you're in for a treat. Choose between crodoughs from nearby 100-year-old bakery Rinkoffs, or the snack bar with a wall of Pick 'n' Mix or jumbo hotdogs from World's Wurst (terrible name, brilliant bangers, from £3.90). Book seats in the Studio 5 boutique screening room with armchairs and a cosy bar for a date.
Venue name:
Genesis Cinema Whitechapel
Contact:
Address:
93-95 Mile End Rd
London
E1 4UJ

Transport:
Tube: Stepney Green
Do you own this business?
What to watch this summer if you're too scared to make it past episode two of 'Stranger Things'? The answer is Disney's 'Pete's Dragon', about an orphaned boy who lives in the forest with his pet dragon (it's remake of a 1977 film). With 'Pete's D...

Read more

The big fear about the punky, not-for-kids comic-book movie Suicide Squad was that it might be too try-hard: Hollywood awkwardly slumming it with the alt crowd. But this loony wise-cracking DC Comics story, directed with anti-glossy grit by David ...

Read more

While 'Finding Dory' is crammed with the kind of visual pleasures we've come to expect from Pixar, the story doesn't always reach the heights of invention upon which the animation giant has built its reputation. The film lacks the psychological pr...

Read more

A little orphan girl is snatched from her bed late at night by a big-hearted vegetarian giant and whisked off to an unwelcoming land of over-sized cannibals in Roald Dahl's much-cherished 1982 book 'The BFG'. For this movie version, aimed squarely...

Read more

How much difference is there really between Ricky Gervais and his best-known creation? They're both loudmouths, upstagers, look-at-me-ers. They're both convinced of their God given talent. And they do look an awful lot alike. In 'Life on the Road'...

Read more

After the campy in-flight antics of 'I'm So Excited' and the creepy shivers of 'The Skin I Live In', Spanish filmmaker Pedro Almodóvar is back on familiar ground with 'Julieta'. A sombre, ravishing study of grief, guilt and burden, you could in al...

Read more

'Bad Moms' is by the dudes who wrote 'The Hangover', Jon Lucas and Scott Moore. This time around, they take their brand of fratboy comedy and apply it to frazzled young mums Amy, Carla and Kiki (Mila Kunis, Kathryn Hahn and Kristen Bell), who live...

Read more

Filmmaker Todd Phillips graduates from 'The Hangover' trilogy with this part comic, part downer real-life story about an unlikely pair of twentysomething guys from Florida who blagged their way to multi-million-dollar arms contracts during the Ira...

Read more
Rating Breakdown
5 star:

7

4 star:

0

3 star:

0

2 star:

0

1 star:

0
Great venue, lovely staff, amazing bar. Always interesting festivals/screenings/Q&A's taking place. Terrific value for money.
The most beautiful foyer I've ever seen. Must be one of the coolest venues I've been to in London which supports all the Arts. Amazing hidden gem.
Wow, what a venue, a real gem! I actually reserved some space in the bar to celebrate my husband's 30th birthday. All the staff could not have been more helpful. The laid back atmosphere meant that all had a great time and the cocktails went down very well too! The bar let us DJ our own tunes, on a Saturday night, and supplied us with some top notch pies too. What more could you ask for? Well maybe a good film accompanied by some good drink and snacks...well they have that too! We will return to sample the cinema delights here as well.
Very cool indie cinema, recently refurbished with a luxury screen STUDIO 5 which has sofas & a bar! Gallery, café & £3.50 on a Weds.