Jazzy Jeff's DJ tips
Claim your territory, stay cool and don't forget to power nap – the hip hop don shares the secrets to his success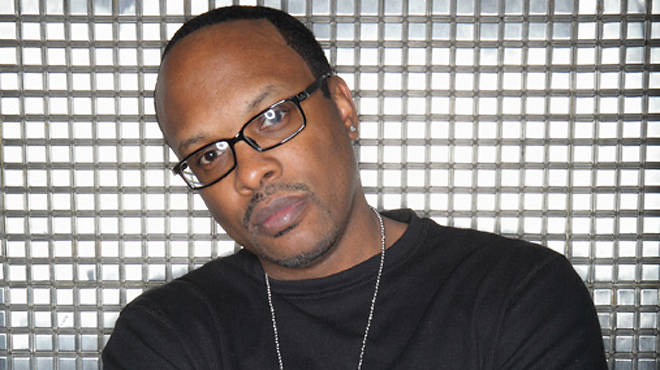 Far more than just Will Smith's TV sidekick, Jazzy Jeff is a hip hop legend with over 25 years' experience of crowd-rocking behind him. Here he's rustled up six fresh hints for every aspiring DJ:
1. Start small, aim big
'The idea of a DJ is to play to as many people as possible and make your fanbase grow – even if that means playing a party for free. If I played a party three blocks over and everybody in the neighbourhood came, then I would go six blocks over next time. It's like playing Risk – it's about claiming territories. It's funny that for me, it went from a five-block radius in west Philly to the whole East Coast, then the world.'
2. Pick a sensible DJ name
'I used to be Mixmaster Jeff. There was a place where you could pay to get your name put on a t-shirt but I couldn't afford "Mixmaster Jeff" so I had to kind of narrow it down. A guy on my street had started calling me "Jazzy" anyway, so I stuck with it.'
3. Be comfortable with your big hits
'I always say that it's such a blessing to have a big song like 'Sum­­mertime' and a successful TV show that has transcended generations and stood the test of time. I play the theme tune every night when I DJ. When kids sing it and tell me how much of a part of their lives it is, I think: Wow, it's great that you know it, but I actually made it for your parents.'
4. Stay snazzy (like Jazzy)
'Seeing fashionable kids today wearing the stuff we used to wear in "The Fresh Prince of Bel-Air" definitely shows we've survived a cycle of fashion. It's funny because when I put on some of these new cool clothes and visit my mum, she says "Why are you wearing stuff that you wore when you lived here?" And I go "But mom, this is popular right now!"'
5. For heaven's sake, get some sleep
© Brijesh Patel
'You need to get rest when you can – even if it's a 15-minute power nap in the car on the way to the airport. You are there to play for people and they don't want to see that you're tired. I always have to give this lesson when I bring new people out on the road with me. They are usually so excited about travelling that they hit the wall after a few days.'
6. Never take requests. Ever.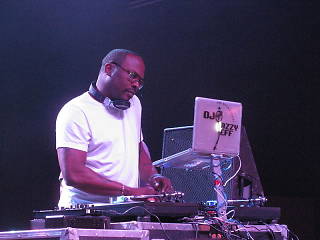 © Dopefish
'No requests! Not at all. The experience is supposed to be the journey that you're taking them on, not the journey that they want, y'know what I mean? If they want to make a request, I'm sure they can put a coin in the jukebox, or get out an iPad for that matter. Leave the requests at home!'
Want more? Read our clubbing interviews
The hot-topic, golden-voiced singer-songwriter is throwing a party for his first London headline show and it's going to be dirty and gritty He started writing music when he was nine years old and producing tracks when he was ten. He's collaborated on some huge, house-shaped hits like Duke Dumont's 'Need U (100%)' and Gorgon City's 'Ready for Your Love'. Now, still only 19, Uzoechi Osisioma Emenike, aka MNEK, is throwing a party to play his first London headline show. What gave you the idea for the party?'I really wanted to put a twist on my first London headline show. So when we came up with the house party idea – and because I love my '90s references and [1990 comedy] 'House Party' is one of my favourite movies – it just felt right.' Tell us about the live show you've got planned.'It's me, a drummer, guitarist, two singers and a keys player. We have a lot of fun on stage, we dance around, we joke. There'll be songs from the LP, songs people know me for and some refixes.'Who have you chosen to DJ at the party?'(1Xtra's) Clara Amfo was a perfect candidate , she's a good friend of mine. As for Kartel Brown, when I turned 18, one of the first clubs I went to was Your Mum's House [at The Nest in Dalston]. Kartel is one DJ who knows how to take it up.'Are you at Your Mum's House regularly?'Yeah, me and my friends go there quite a bit. It's got a red-light, dirty, gritty vibe. That's the kind of stuff I'm into, that's what I want to capture at this party.'Wha
The revered Detroit producer speaks to Rinse FM's resident selector Josey Rebelle
DJ Tom Loud gives us the lowdown on his time-travelling, genre-hopping dance party
He's worshipped globally, but can anyone pronounce the disco master's name?
---