Where to find Time Out Magazine
• Time Out magazine is available for free
• Pick up your free copy of Time Out at tube stations, and selected retailers, museums, cafes and galleries throughout the week
• Or subscribe today and never miss an issue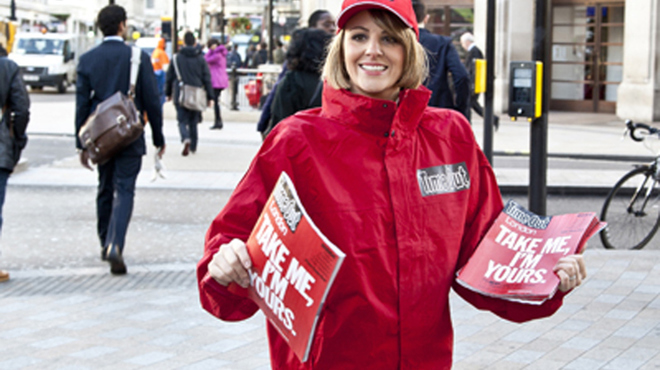 © Rob Greig
Time Out is now read by more Londoners than any other free weekly magazine. Want to get your hands on a copy? Check out the details of where to find your issue below.
Where can I get the weekly free Time Out?

• Get your weekly free Time Out magazine on a Tuesday morning at many tube and mainline stations within zones 1 and 2, and at larger stations within zones 3-5.
• Copies of the magazine will also be available throughout the week at selected museums, cafes, galleries and shops across the capital – and they're free. See the full list here.
• Can't make it to the tube every Tuesday? Subscribe here for free (well, you'll only pay postage).
• You can also read a digital version of the magazine on your iPad each week – find out more.
---
A mix of the old and the new

Time Out has always prided itself on providing inspiration, intelligence, information and irreverence, and never more so than in our revamped and refreshed magazine. We love our new look. We hope you will too.

Along with our usual fantastic content – our critics' picks of London events, up-coming film previews, the latest restaurant reviews – the free Time Out will be jam-packed with information on how to make the most of the capital.