Hip hop concerts in London
Hear the best of hip hop live in London with our guide to the city's upcoming hip hop concerts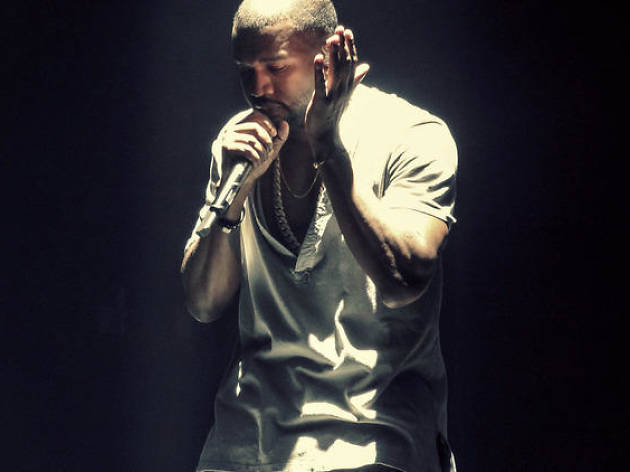 Be it live hip hop, R&B or rap that you're after, our multicultural capital has got hip hop concerts in spades – from intimate hip hop gigs by rap's up-and-comers to massive R&B concerts by the likes of Beyoncé or Rihanna. Check our listings, brush the dirt off your shoulder, crank like Soulja Boy and catch hip hop live in the city.
RECOMMENDED: Hip hop clubs in London
Live hip hop concerts in London
Yasiin Bey, the conscious MC formerly known as Mos Def (and born Dante Terrell Smith) plays his extensive back catalogue of funk-and-soul-soaked hip hop anthems to get the place jumping. Accompanied by the Hypnotic Brass Ensemble
Read more
This trendy-looking R&B duo from the south-west of England have been making their presence felt on many a music blog since mid-2014. They're named after the Japanese word for inner desires, as contrasted with how you behave in public: a concept that'll be familiar to most Londoners, we suspect, and a good fit for their lusty but tasteful shag anthems.
Read more
Brooklyn native Kweli helped set a new benchmark for conscious rap through his collaborations with DJ Hi-Tek (the Reflection Eternal project) and Mos Def (as the stellar Black Star). He makes a welcome – and quite rare – solo showing here, performing his familiar free-flowing rhymes and symphonic samples.
Read more
The collective of east-coast rappers led by hip-hop outfit Gang Starr share the stage with Jeru The Damaja, Big Shug and Afu-Ra for a night of classic hip-hop beats.
Read more
The annual spooky shindig welcomes London-born rapper Tinie Tempah, Swedish singer-songwriter Zara Larsson and British DJ Sigala.
Read more
Beginner's group of beatboxers, singers, poets and MCs for practicing the vocal skill. Sessions are led by beatboxer, musician and theatre-maker Conrad Murray.
Read more
Show more
Hear the best of Dilla
The best songs and essential cuts from the hip hop genius's discography
Read more