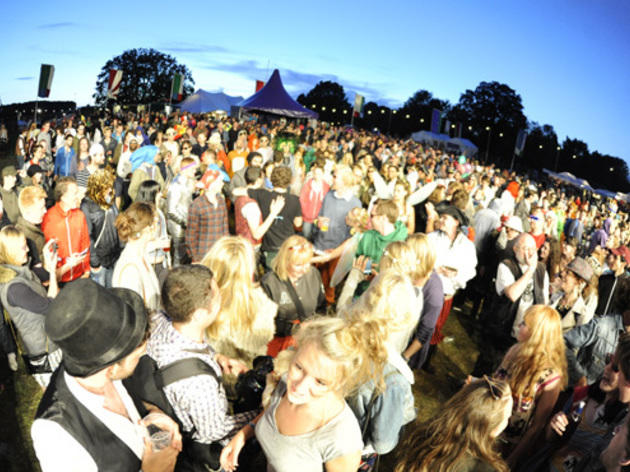 This boutiquey festival near London plays host to The Dandy Warhols, Basement Jaxx and Little Dragon
The Horrors, Little Dragon, The Dandy Warhols, Bondax, Basement Jaxx, Roots Manuva, Hercules & Love Affair, Gilles Peterson, DJ Yoda, Sink The Pink, The Cuban Brothers, Ella Eyre, Kwabs, The Antlers, Saint Raymond, Hypnotic Brass Ensemble and more.
Continuing the trend for festivals that started in someone's back garden and then got huge, Standon Calling returns for its tenth year of boutique fun. The big scoop this year is an exclusive set from US rockers The Dandy Warhols (yep, them of 'Bohemian Like You' fame). Joining them on the bill are electrifying dance-pop genre-splicers Basement Jaxx, UK hip hop star Roots Manuva and a shedload of other acts.
The theme has been announced as 'A Town of Two Faces': think Tarantino's 'From Dusk Till Dawn' meets the Wild West, and prepare for a gold-mining town full of adventurers and gritters, plus plenty of fun and bizarre antics when the sun goes down. Take note, though: word has it that some peyote-addled festivalgoers are still stumbling round the countryside after last year's 'Lost in Latin America' shindig.