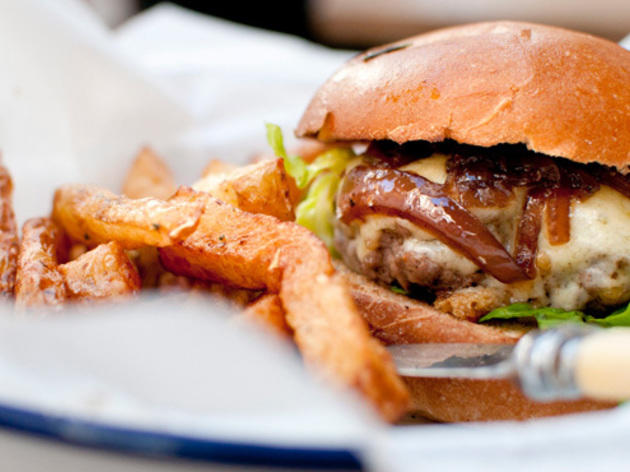 1/7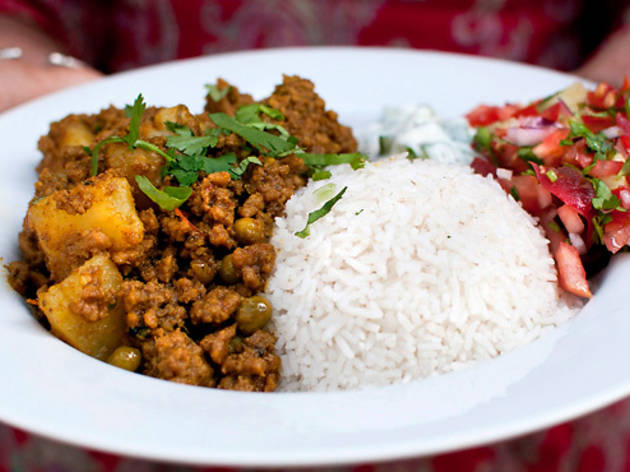 2/7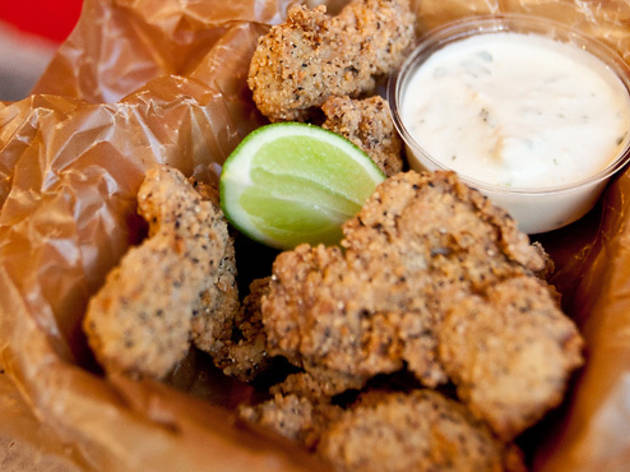 3/7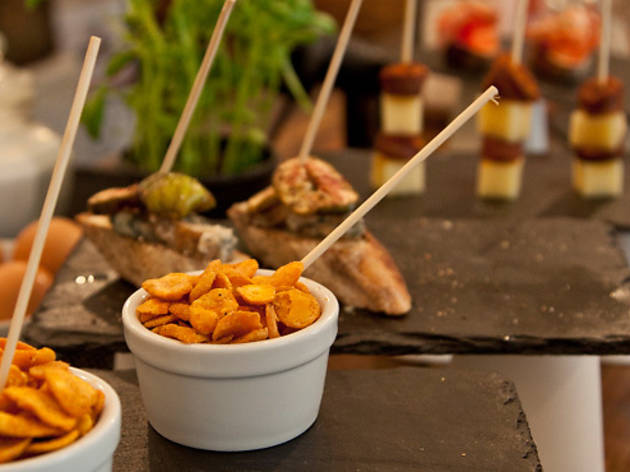 4/7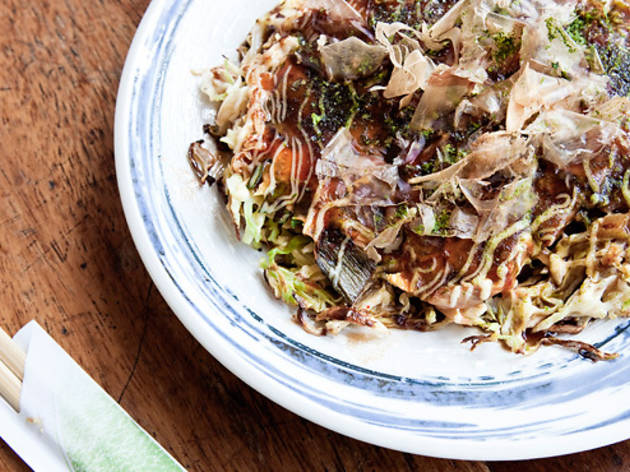 5/7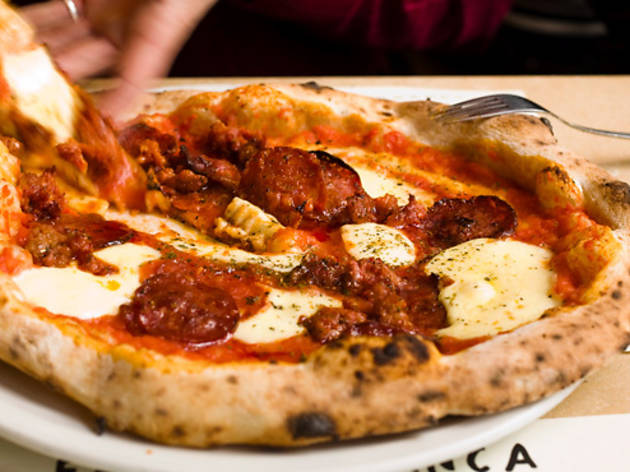 6/7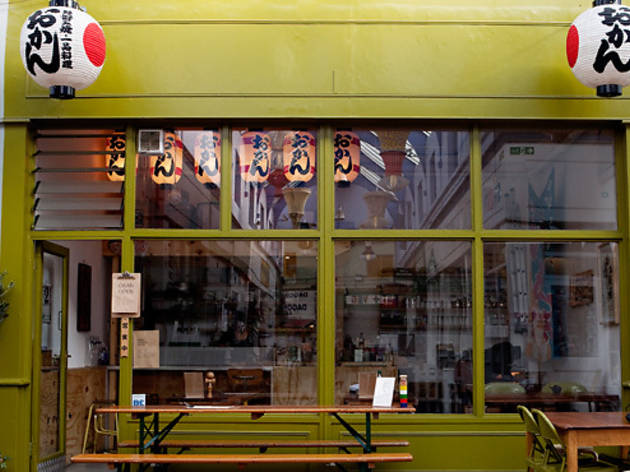 7/7
A one-stop shop for culture, food and entertainment in Brixton
This bustling little corner of Brixton is a community within itself, featuring more than 100 local and independent businesses who have transformed this old arcade. A stroll through the covered walkways will reveal a treasure trove of cuisines, fresh produce, clothing, jewellery, homeware, art, music and so much more. Brixton Village and Market Row is also a great place for burgeoning traders to start out, with customers and fellow traders offering helpful feedback. In fact, Honest Burgers originated within these walls and continue to flourish, here and across the city.
More
Less
Brixton Village and Market Row says
We are two amazing unique markets at the heart of Brixton that reflect the spirit and vibes of the area. Bursting with independent traders who provide the most wonderful mix and atmosphere. You are so welcome to join us for food or visit our wonderful boutiques and homeware shops.
More
Less
Venue name:
Brixton Village and Market Row
Contact:
Address:
Coldharbour Lane Brixton
London
SW9 8PS

Opening hours:
8am-6pm Mon; 8am-11.30pm Tue-Sun
Transport:
Tube: Brixton
Do you own this business?
Average User Rating
4.4 / 5
Rating Breakdown
5 star:

14

4 star:

4

3 star:

2

2 star:

0

1 star:

1
I love this place. You cant book tables and often have to bring your own alcohol but the food is fantastic, the selection is amazing and its all super cheap :)
Great food and easy to eat a big meal for under a tenner
All you need - get all you need at the numerous butchers, fish mongers and of course at Noors (simply the best local food supermarket in Brixton)
The Brixton Village is an amazing little community where you will find authentic latin Caribbean vibes mixed with little Italy, Moroccan, American and pakistani cuisine to name a few! The Brixton Village Market and Market Row are the heart and soul of Brixton and are the reason why brixton is my favourite part of London!
The Best place to be in London.
The best place in London to spend time with friends
Brixton Village has everything, just a shame they keep putting there rents up pushing dynamic, small businesses out the door!
What's not to love. Pumping reggae, chickens strung up by their gizzards and the smell of home cooked jollof rice wafting through the air. There are so many gastronomic treats in the market, definitely check out Rosie's, French and Grace and that amazing Korean dumpling place.
If i ever want an amazing meal which doesnt break the bank this is where I go. Best place for food and drink south of the river!
Every-time I go into Brixton Village I feel happy, whether its because I feel part of their stable community...the market has been here for years. I have had the same butcher for 15 years the same veggie stall for my fruits and veg plus now I have the bonus of a full english at the Express cafe or a French Croque Monsieur and good good coffee and pizza or Japanese so so much to choose from PLUS I can also treat myself to fantastic vintage or nick nacks. Clothes that sparkle, have house interior advice and all from independent traders who stock independent items and who are not sponsored by Trainer manufacturers! Keep the Jerk frying, the coffee bubblin I love you!!!
A perfect stop for foodies.

There are many options to choose, and most of them are very good. Also like the place itself, this market looks different and have a more local atmosphere.
Well as the time out review couldn't actually be bothered to name a specific venue (too busy hanging out in Stoke Newington?) I'll start with kaosarn-awesome thai food with proper thai spicing levels (the salads really shine here) and Honest Burger. Oh yeah there's also the original franca manca which is supposed to be one of the best pizzas in london (and double the size and half the price of Pizza East). There are many others but I know them by location and not by name-sorry!
Time Out's odd sensationalism continues. Don't get me wrong - I live in Brixton, I love the market, and shop there several times a week. But for quality (or even value), it doesn't compare to Borough Market. Take a look at the butchers on Atlantic Avenue. Seems authentic, from the outside; whole skinned lambs hanging from the hooks. Step inside, and you'll find nothing more than a bunch of untrained guys with a hacksaw. It's not the real thing, though it would fool a white person. Same thing down the row. The secret: ask any good restaurant - and there are many - in Brixton Village - where they source their ingredients. A hint: it isn't the market, in 90% of cases (the successful ones). The result is a sensationalist dream, a market that looks like a foodie's paradise, but isn't. Reject the dream, and go elsewhere that has real ingredients. Borough market isn't bad, for a starter (though there are other places as well.) Sad, but true. Don't be a dupe, don't be a hipster. Look at it with a sceptical eye, and demand better.
Brixton Market Holder are not the same as the newbie Brixton Village. The characters who run the out side stalls (non trendy hipsters) are fanastic, helpful, lively and part of Brixton History.. And their prices very reasonable. I have visited the Village (we call it Arcade, ) is glum, over priced, pretentious, non value 4 money food... And I will also question their cleanliness. Apart from the Colombian restaurants the rest I would never pay to eat at.... And I think its a smug place.... Don't go there. This place is numbered as the trendies will move else where, see a lot of cockroaches crawling about and that's the four legged type.
I lived in Brixton for 11 years up until 2010 and regularly shopped at the market way before the term hipster reappeared. The produce was always patchy and at best had to be eaten within a couple or three days but that's why it was cheap...ish.
Nowadays, I reside in Melbourne where the markets are bountiful and thriving despite the onslaught of the supermarket chains. The array of produce on offer is second to none. Weekly excursions to either Victoria or Preston markets feels a little like my youth in 70's Southampton but on a much bigger scale. I'm not sure how they exist as everyone I know has the same busy lives as back home though I suspect the bigger disposable income provided by a more generous pension for the olds, a lot of which hark from a Mediterranean background, has something to do with it.
Quality produce does exist in London (I saw the recent series on London's wholesale markets), you just need to demand it, - and stop shopping at Tesco's et al.