London's best fashion exchanges
From car-boots to swishing: how to swap and sell your way to a better wardrobe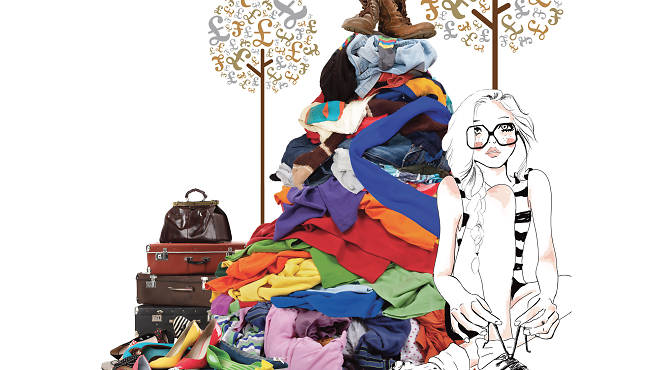 Skint? No room in the cupboard for your new sales buys? Take a lesson in making money and space with our guide to swapping, selling and exchanging your fashion faux pas.
The exchange shop
Feeling guilty about those Chloé shoes you only wore once? If you have unwanted designer (or even high-end high street) pieces lurking in your wardrobe, get them washed, ironed or dry-cleaned and take them to one of London's dress agencies.
This West End stalwart is always worth a rummage and as with all exchange shops, it only buys stock in excellent condition. Designer shoes and quality high street frocks and coats are currently being snapped up, though don't expect to make more than 30 percent of what the store will sell the item for.
www.bangbangclothingexchange.co.uk
This style bloggers' favourite is interested in good-quality secondhand pieces by labels such as Chanel, YSL and Issey Miyake. Strut buys seasonally, so only takes in winter clothes now. If the buyers are interested, they'll offer you 25 percent of the final price.
www.strutbroadway.blogspot.co.uk
The Dresser
More generous than most consignment services, The Dresser offers a 50/50 deal, writing you a cheque for half the sale price if your garment sells within eight weeks. Make an appointment to show your seasonal, preferably designer pieces. Vintage doesn't cut it here, so make sure your items are less than two years old.
www.dresseronline.co.uk
10 Porchester Place, W2 2BS
---
Expert tips
Founder of vintage designer emporium High Fashion Society, Yoanna Hanchard, offers valuable advice.
1. 'Choose a reputable shop with an online presence like High Fashion Society. It's the easiest route to reaching a lot of people.'
2. 'When selling designer items, make sure you have an authenticity card and original dust bags. These will help determine the price and heritage of the item.'
3. 'Build a reputation. Buyers are reluctant to part with money unless purchasing from a trusted seller.'