London's best fashion exchanges
From car-boots to swishing: how to swap and sell your way to a better wardrobe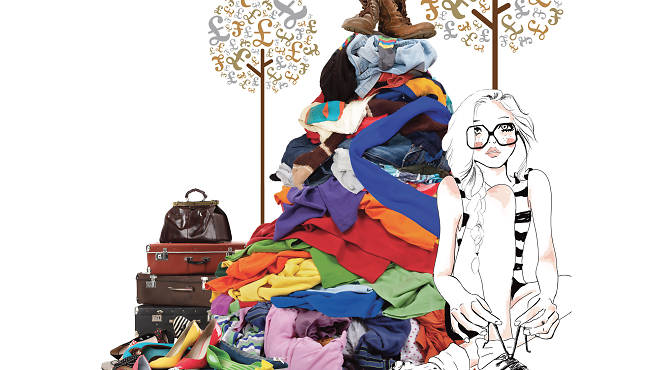 Skint? No room in the cupboard for your new sales buys? Take a lesson in making money and space with our guide to swapping, selling and exchanging your fashion faux pas.
The swap party
Swapping clothes at a dedicated party (aka swishing) is the quickest method of refreshing your wardrobe and taking an ethical approach to filling it with new ones. There are usually some basic rules in place: everything must be washed and in nearly-new condition, no T-shirts, vests or underwear, and think quality, not quantity.
Mrs Bear's Swap Shop
Held once a month at the Britannia pub in Victoria Park, this swishing event invites you to bring seven items which are then graded red (for high street) or blue (for designer). You get red or blue stamps back to 'spend' at the sale. Nearly-new coats, shoes and boots are going fast at the moment.
www.mrsbears.co.uk Homerton Overground.
360 Victoria Park Rd, E9 7BT
Swap Not Shop!
This non-profit swishing collective hosts regular free events in Dalston where you can take quality, unwanted clothing and swap it for new threads. Leftovers are donated to clothing charity Traid. You won't make any money – but you'll leave with a warm feeling in your heart and homemade cake in your belly.
www.swishing.gr
The Grafton Clothing Exchange
This popular monthly Saturday swap party in a pub accepts a maximum of ten items including shoes and accessories. You're allowed to take away as many items as you brought – and you only have to pay for your beer. A good way to spend an afternoon, we think.
www.thegrafton nw5.co.uk Kentish Town West Overground.
20 Prince Of Wales Rd, NW5 3LG
---
Expert tips
Joanne Walters, founder of Mrs Bear's Swap Shop, suggests good swapping practices.
1. 'If you bring good quality, you'll take home good quality. You'll also receive more stamps for swapping.'
2. 'Don't be afraid to try a new look or experiment with your style – you can always re-swap items next time!'
3. 'If you're coming with a friend, get them to look out for pieces that will suit you too while they rummage the rails.'