London's best fashion exchanges
From car-boots to swishing: how to swap and sell your way to a better wardrobe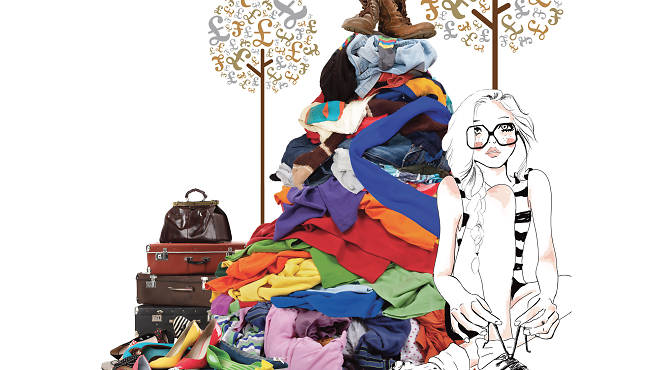 Skint? No room in the cupboard for your new sales buys? Take a lesson in making money and space with our guide to swapping, selling and exchanging your fashion faux pas.
The online auction
If you have the time and inclination to photograph your clobber and create a listing – and be prepared to sell your cast-offs internationally – you may soon be mailing your hard-won H&M x Maison Martin Margiela bag to a fashion-obsessed design student in Brisbane for five times the original price.
Buy My Wardrobe
It's unlikely you'll get more than your item was originally worth through this online store (there's also a central London boutique), but you will get a decent percentage of the profit. Sellers are screened for their style credentials before being allowed to post their items on the site: you'll make between 65 to 85 percent of the sale price.
www.buymywardrobe.com
ETC
This London-based online shop, apparently the 'UK's first trainer consignment store', deals in super-rare sneakers sourced from private international sellers. Send ETC your pre-loved trainers and they'll clean them up and find you a buyer who's prepared to pay over the odds, taking a small-ish 20 percent cut for the trouble. Best sellers right now: limited-edition Nike and New Balance styles.
www.etcstore.co.uk
Vestiaire Collective
A bit like a French eBay dedicated to fashion – and obviously way more chic – Vestiare Collective is where stylish label lovers part with their unwanted fashion. The accessories selection is particularly strong – a quick click revealed a Hermès leather belt for £120, a pair of Sandro studded boots for £150 and some Vanessa Bruno pumps for £130. Mais oui!
www.vestiairecollective.com
---
Expert tips
James Stewart, director of consumer-to-consumer selling at eBay, has top tips for selling through online auctions.
1. 'Timing is key. Listings that end in the middle of the night will be seen by fewer people.'
2. 'Make sure you're on hand after the sale to provide great customer service. This will ensure positive feedback.'
3. 'Use your mobile for ease. The eBay app is free and you can list an item in just 60 seconds using barcode technology.'