Charlie and the Chocolate Factory
Roald Dahl's deliciously dark tale comes to life as a brand new West End musical. Find out all about it and buy tickets
Watch the 'Charlie and the Chocolate Factory' trailer
---
The factory gates will soon be opening for Sam Mendes's production of Roald Dahl's riotous morality tale set in a fantastical sweet empire. News that Douglas Hodge, the Tony- and Olivier-winning star of 'La Cage Aux Folles', will play candy cane-twirling sweetie impresario Willy Wonka bodes well for a central performance full of eccentricity and complexity.

Finally moving from the rumour mill to reality (even if it is a reality in which pillows are made from marshmallows and lollipops grow on trees), 'Charlie and the Chocolate Factory' will feature new songs by composer-lyricist Marc Shaiman and lyricist Scott Wittman, with a book by Scottish playwright David Greig. He'll be looking to repeat the success of 'Matilda's adaptor Dennis Kelly while putting his own stamp on Dahl's joyfully grotesque world.
---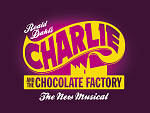 The Sam Mendes-directed premiere of David Greig's musical version of Roald Dahl's classic book about a young boy's adventures in a fantastical sweet factory is looking like a dead cert hit.
---
'Charlie and the Chocolate Factory' cast and production team
Sam Mendes - Director
The Academy Award-winning director is returning to the West End to bring Roald Dahl's fantastical world to life. After a long-standing career in London's Theatre world, we're guaranteed a hit.

Marc Shaiman (music and lyrics) and Scott Wittman (lyrics) - Score
This seasoned lyricist and composer-lyricist team are the brains behind the brand new score for 'Charlie and the Chocolate Factory'. They'll be helping to re-introduce us to Dahl's colourful characters, and we're sure to receive something special from the creators of 'Hairspray', the Broadway musical 'Catch Me if You Can' and TV hit 'Smash'.

David Greig - Writer
With his plays having been commissioned by some of the best theatres and companies in the world, including the Royal Court, the National Theatre and the Royal Shakespeare Company, Greig is the perfect voice to bring Roald Dahl's classic story right up to date.

Douglas Hodge - Willy Wonka
After winning both a Tony and Olivier Award for 'La Cage aux Folles', Douglas Hodge is set to bring the quintessentially eccentric Willy Wonka to life. With more stage credits than you've had hot dinners, Hodge is making us very excited about the cast announcement.
---
Find out more about the making of 'Charlie and the Chocolate Factory' in these video interviews with the production team.
The Theatre Royal Drury Lane is the grande dame of London theatres. Its site has been in constant use as a playhouse since the 1600s and, despite the building's various incarnations, things haven't changed much over the years.
---
How to get to the Theatre Royal Drury Lane
To reach the Theatre Royal Drury Lane, take the Piccadilly Line to Covent Garden tube station. Head south east towards Covent Garden Market, walk east around the court, turning left on to Russell Street and then right on to Charlotte Street. The theatre is on your left.
---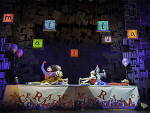 Rated as: 4/5
Critics choice
Buy tickets
Buy tickets
Rated as: 5/5
Critics choice
Buy tickets
Visit our guide to musicals in London
---
Users say
When is Charlie in the Chocolate Factory start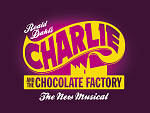 It's time to get your ticket for a taste of Willy Wonka's world; don't miss your chance to experience London's most enchanting factory.
Dates and times for 'Charlie and the Chocolate Factory'
'Charlie and the Chocolate Factory' will be opening at the Theatre Royal Drury Lane on May 17 2013. Performances will be Mon-Sat at 7.30pm, with matinees on Wednesdays and Saturdays at 2.30pm. Tickets are on sale now.
Pricing
Tickets start from £32.50
Discover which Roald Dahl novel Sam Mendes has his eye on next, and how Douglas Hodges avoids the "Jimmy Savile Factor" as our theatre editor visits the set of 'Charlie and the Chocolate Factory'
Read more