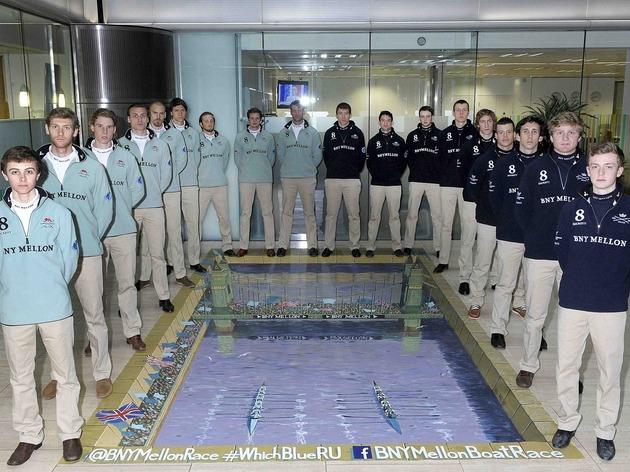 1/4
The Oxford and Cambridge University Boat Race teams 2014 © Arfa / Griffiths Photographers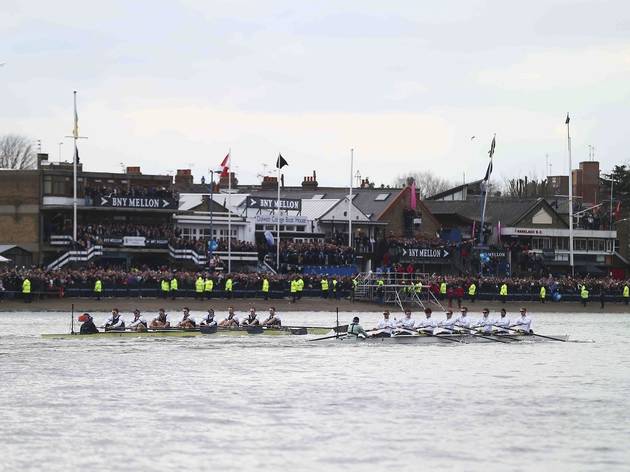 2/4
The Oxford and Cambridge University Boat Race 2013 © Clive Rose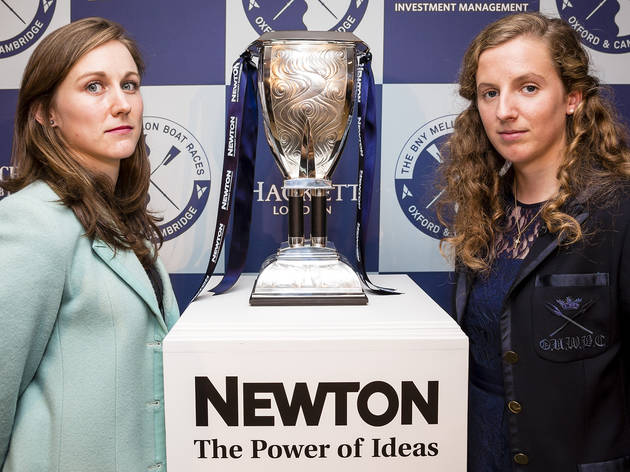 3/4
The Newton Women's Boat Race team captains. © Getty Images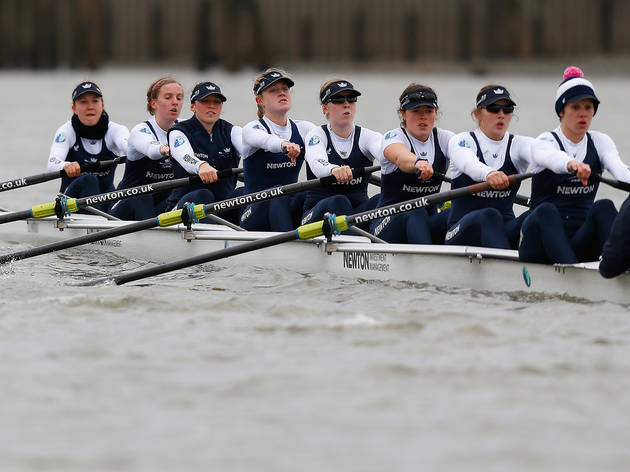 4/4
The Newton Women's Boat Race. © Getty Images
The 2016 Boat Race will take place on Sunday March 27 and for another year it's Boat Races – the men's race (which will start at 4.10pm) will be joined on the Tideway by the women's race, starting an hour earlier at 3.10pm.
The traditional rowing race between the Universities of Oxford and Cambridge began in 1829 for chaps and 1927 for ladies, and it now attracts around 250,000 spectators to south-west London every year. The four-and-a-quarter mile course runs along the Thames from Putney Bridge to Mortlake and takes around 16 to 18 minutes (Cambridge holds the course record of 16 minutes 19 seconds, set in 1998).
The key tube stations for spectators to use are Putney Bridge, Hammersmith and Kew Gardens, or use Putney, Barnes Bridge, Mortlake or Chiswick rail stations.
See our guide to everything you need to know about the Boat Race. Find pubs and bars along the route here.