The roots of Christopher Guest's 'Family Tree'
The creator of 'This Is Spinal Tap' and general, all-round comedy genius has finally written a TV show. The writers and cast tell us what to expect
By Phil Harrison Sun Jul 14 2013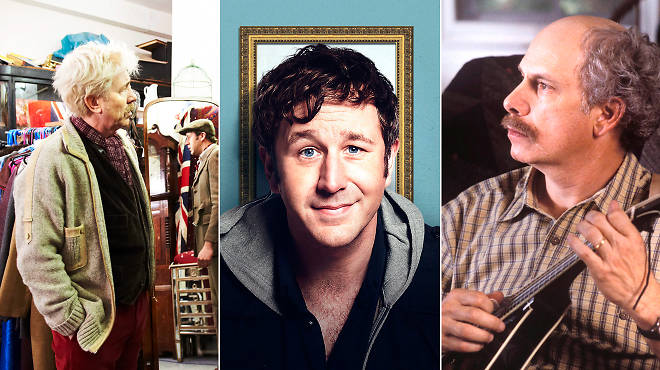 Nina Conti plays Bea Chadwick in 'Family Tree'
'Bea is what I would be if I were to invite the monkey [from her ventriloquist performances] into my everyday life and use it as an emotional crutch. He's on all the time and able to say all the things in social situations that I really shouldn't. But it goes deeper than that, because Bea has been with him since a childhood trauma and he's never gone away. When I was first approaching the role, I was thinking: I know who the monkey is, but who is Bea? She must be so socially inept. And then I realised: Actually, no – I can just play me! I like it when there's a bit of a disturbing surprise!
'I'm a big fan of Christopher Guest, but who isn't? He has an inner circle of actors, but you don't feel excluded because they're incredibly giving and gracious. I feel privileged. In my first scene with Michael McKean, I remember listening to it and having a total panic attack. I was thinking: My God, if this is the standard we're dealing with… I was a rabbit in headlights. Christopher came in after take one and said "I don't think you spoke, did you?" But I forgot! I was just watching it!'
'Family Tree' starts Tuesday July 16, 10pm, BBC2.
This feels like a very new venture for Guest. Not only is 'Family Tree' his first TV project, but it's more plot-heavy and open-ended than his film work: the box of family treasures given to laconic lost soul Tom Chadwick (Chris O'Dowd) could be the passport to as much digression, misadventure and silliness as Guest and the cast fancy, as Tom follows his familial trail through Britain and America.
Even if this opening episode feels slightly low-key, it seems reasonable to assume that we're in safe comedic hands.
See our review of 'Family Tree'
---
The latest TV features on Time Out
Take a look at our guide to TV this week