Visit England's great cities
Inspiration for wonderful places to explore beyond London
By Time Out in association with VisitEngland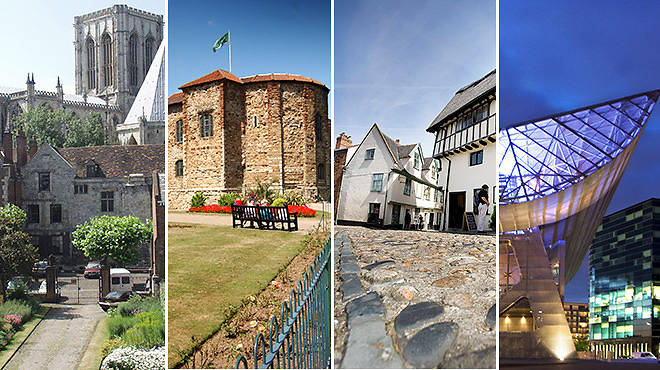 All images courtesy of VisitEngland and/or partner destinations. Picture of Elm Hill in Norwich courtesy of Norwich city council.
If you think a city break means flights, passports and a dash to the bank for foreign currency, think again. England's cities are rich in culture and great for shopping, and each has its own unique charms. Hop on the train and escape for a romantic weekend in a city set in stunning countryside, soothe your stresses on a pampering break, or taste the best in regional cooking.
Get inspired: short hop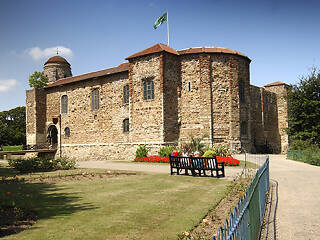 Colchester
Colchester was the original capital of Roman Britain, and by the time the Normans were in town it was still worthy of a great honour – a magnificent castle. A thousand years on, the Castle Museum is reopening on May 2 after an extensive refurbishment. More of it is now accessible to visitors who want to find out more about the stronghold William the Conqueror built. In the 17th century, the notorious 'Witchfinder General' Matthew Hopkins interrogated and locked up alleged witches there. But the city's not only for the ghoulishly curious – its thriving art scene includes firstsite, one of the most exciting contemporary art galleries in the country.
From London: 50 mins by train; 66 miles by car
Essex, East of England
Read more
---
Easy escape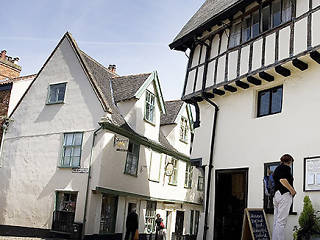 Norwich
The largest city in beautiful East Anglia, Norwich is a major cultural hub that's independent in spirit and rich in unique history. Each great era of the city's history can still be seen, in the artistry and architecture of its magnificent Norman cathedral, in the charming little shops along Tudor Elm Hill, in the lively café culture of Norwich Lanes, and in the contemporary art scene that makes Norwich a wonderful place to escape to in the 21st century.
From London: 1 hr 50 mins by train; 117 miles by car
Norfolk, East of England
Read more
---
Road trip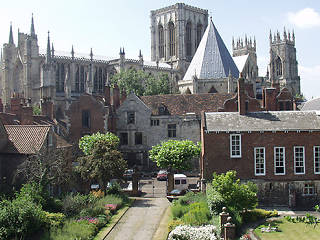 York
Yes it's a great place to go if you're a train enthusiast (National Railway Museum) or a lover of Scandi history (Jorvik Viking Centre) but did you know that York is also one of Europe's sweetest spots? The Rowntree dynasty began here, in a little grocer's shop on Fossgate, which is now lined with lovely cafés and restaurants. Indulge your sweet tooth with a luxury pampering break themed around chocolate (yes, really), visit the attraction York's Chocolate Story, or eat choccy treats for breakfast, lunch and afternoon tea at the York Cocoa House.
From London: 1 hr 50 mins by train; 211 miles by car
North Yorkshire, Yorkshire and the Humber
Read more
---
All the way up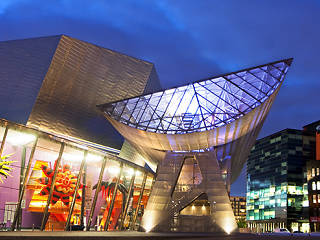 Manchester
Manchester is a city that knows how to relax but won't be told when to go to bed. For gigs and clubbing, a vibrant gay scene and groundbreaking theatre, the centre of town buzzes each night. There are Manchester Music Tours dedicated to the city's music legends – The Smiths, Oasis, and yes, there's even a Joy Division tour. But new music continues to thrive, with club venues busy with upcoming live talent. Manchester has some great hotels too, not to mention shops, restaurants and museums, but to be honest, after all this lot, you'll barely have time to unpack your toothpaste…
From London: 2 hrs 8 mins by train; 200 miles by car
Greater Manchester, North West England
Read more
---
Discover more great things to do in London
---
Visit England's great cities
Visit England's great countryside
Discover battle relics, giant horses, Robin Hood and more
Woodland, magical waterlands, historic spa towns, fine views and rugged clifftops
Perfect beaches, literary history, pretty market towns and rolling hills
Daily Spotify playlist
<iframe src="https://embed.spotify.com/?uri=spotify:user:timeoutlondon:playlist:4zW3wHo2QDzpZWnhWh7dge" frameborder="0" style="width:318px;height:398px;"></iframe>
Pinterest
We feature London's most spectacular sights and coolest locations.