Arts & Culture
The best in art, museums, theater, dance and books in LA.
Street style: Paris Photo LA

The 50 best youth-gone-wild films

Time out with actor Chris O'Dowd

Architectural homes in Los Angeles

Getty Center guide
Theater shows & dance performances
Puccini's soaring score is conducted by Placido Domingo.
The cutting-edge Modern Ballet show is back for a one-night performance.
Art exhibitions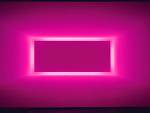 This retrospective spans 50 pieces of early light projections, holograms and immersive light installations.
Get a glimpse of Serra's drawings using his favorite medium, the paintstick (a waxy, grease crayon).
Catch the first-ever major museum retrospective of the LA-based modernist architect.
New works embrace the past at this solo exhibition at Taylor De Cordoba gallery's grand re-opening.
Price band: 1/4
Critics choice
Traditional Japanese painting meets modern technique in this exhibit of Takashi Tomo-oka's works.
Tour Japan and take a glimpse back in time through the lenses of 20th century photographers Hiroshi Hamaya and Kansuke Yamamoto.
Catch the work of some of LA's most exemplary mid-career artists at this eclectic exhibition.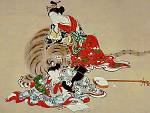 Get a closer look at pieces from Japan's Edo and Meiji era pieces.
Readings & lectures
Monthly poetry collective Tongue and Groove drop into Muddy Leek for an eat and speak series.
Legendary rock 'n' roll photographer Norman Seeff will share his expertise at a series of lectures.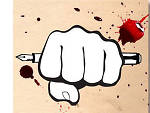 Two writers go head to head in three bouts of write-offs. The audience picks the winner. All proceeds go to charity.