Music & Nightlife
Your guide to the best live music, nightclubs, gay clubs, comedy clubs, after-parties, dance parties, bands and dating events in Los Angeles
The 50 best L.A. songs
Perhaps one of the most well-known muses in musical history, Los Angeles has long inspired odes to its beaches and women, its hard city streets and its celebrity siren call. Many are love songs, some are full of more vitriolic verse and others still are die-hard, head-banging anthems: No matter how you feel about the City of Angels, there's a song for that. We've chosen the 50 tunes that best encompass the LA experience—be it good, bad or ugly—and ranked them accordingly. Dig in, listen up and let us know what we got right and wrong (or missed completely) in the comments section. Listen to the best LA songs on Spotify Written by Michael Chen, Evelyn Derico, Sara Fay, Gillian Glover, Michael Juliano, Adam Lehrer, Amanda Montell, Danielle Nevidi, Ramona Saviss and Kate Wertheimer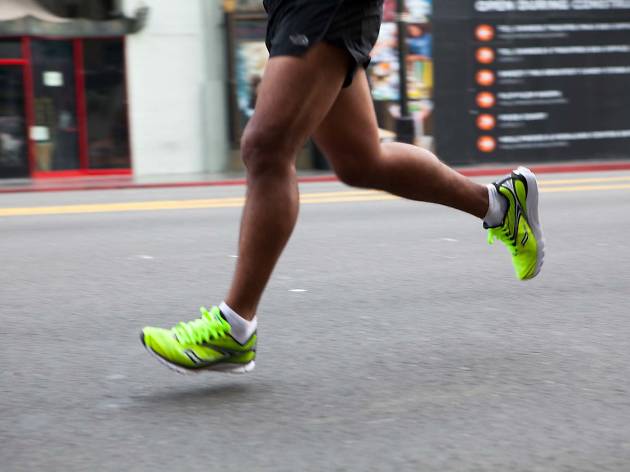 The 30 best running songs
Whether you love running with all your heart or only take to the pavement begrudgingly, it's the dance party playlist in your ears that can make or break your workout. We've found the very best running songs to keep you going mile after mile in the gym or on the hiking trail. From thumping hip-hop beats to high-energy guitar jams (and even a little tough love from Britney), here's your new favorite runnning mix.
The latest L.A. music news
Hollywood clubs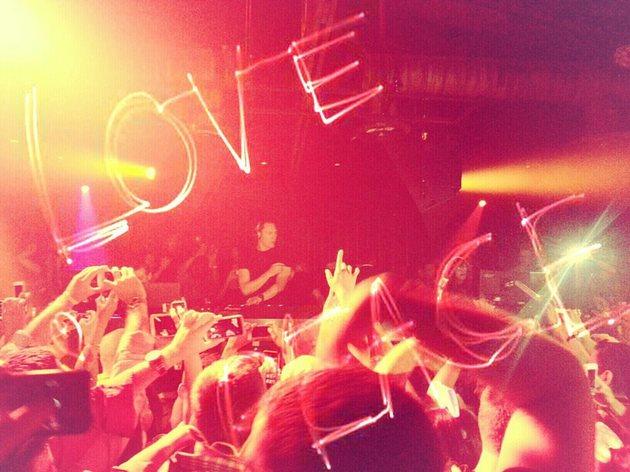 Sound Nightclub
Sound has quickly made a name for itself among serious househeads and music lovers by delivering high profile acts that were doing dance music well before EDM hit the top 40. Sure, the new space has the markings of a typical Hollywood super club scene: 8,000 square feet of playspace with a sunken dance floor and elevated DJ booth, fancy 3D mapping visuals and a custom Funktion One sound system. But where it emerges ahead of other Hollywood clubs is its focus on the music (hence the name)—not by flaunting celebrity patrons or by playing into the hottest bottle service contest. Acts like Stanton Warriors turn out a Monday night crowd at Social—the 17-year-old landmark party has just set down roots at Sound—and burners find a second home at the club's Friday party, where face painters, neon-clad dancers and green screen booths bring the spirit of La Playa to LaLa Land. The 500-capacity crowd basks in perks such as burlesque dancers, impromptu celebrity visitors and a frequent 4am closing time, all without the overcrowded feeling of a mega-club.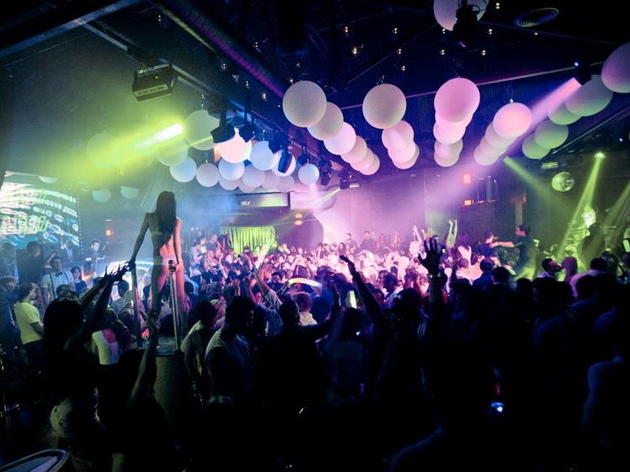 Lure
By the sheer look of the place, Lure has all the makings of another slick Hollywood club, where bottle service and bodycon dresses spur a sit-and-stare vibe. Consider the pulsating LED walls, galaxy of glowing moonlike orbs that hover above the dance floor, gorgeous honey-lit VIP bar and elevated DJ stage—all framed in a massive open room where everyone and everything can be seen. Then, venture out to the expansive patio, where you'll find winding, white tufted banquettes in cabanas framed by green, living walls. The hostesses are remarkably attractive, and beautifully lit palm trees and footbridges over ponds also disorient—it feels more like a 5-star resort than a Hollywood club. It almost seems like a trap for big spenders in shiny shirts looking for no more than a little bump and grind. But Lure is also where some of the best DJs and acts are throwing down: beneath its beautiful façade, Lure is all about the beat. No cultural ground is being broken, and it can be expensive, but the casual and sexy LA vibe is certainly in full bloom.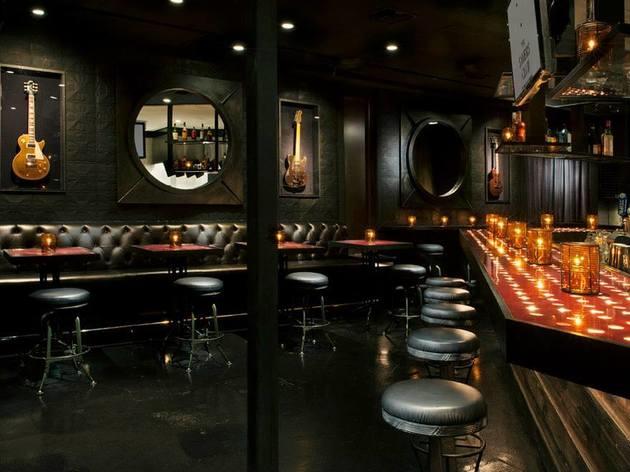 The Sayers Club
Live music fiends used to get their fix by entering the Sayers Club via an unassuming hotdog shop. But SBE has commandeered the former Green Papaya to make for a more grown-up precursor to the Sayers experience: the Front Room. It's fashioned after a neighborhood bar and lounge—the kind of place where you can order a woodfired pizza or a mean old fashioned. But the gunmetal tin-tile walls, which are punctuated with framed guitars, serve as a not-so-subtle tell: serious music lies just beyond the back wall. The actual club is a place where cozy Turkish rugs are piled atop hardwood floors, and whiskey leather couches, exposed brick walls and industrial touches make for a cozy (and exclusive) man cave away from home—well, if that man cave happened to belong to the most connected music buff in town. In this case, that buff is Jason Scoppa and he rules the musical roost. Scoppa is famous for orchestrating Bardot Sessions, now Sessions at the Sayers Club, in which both up-and-coming and world-famous musicians play cover tunes. Of course, it's the performances from beloved groups like The Black Keys, impossible-to-see-outside-of-an-arena musicians like Prince and actors like Emmy Rossum that seal the Sayers' fate as the best little room in Hollywood to catch major—and sometimes unexpected—talent.
See more clubs in Hollywood