Arts & Entertainment
Taylor Swift dances through her new video "Shake It Off"
---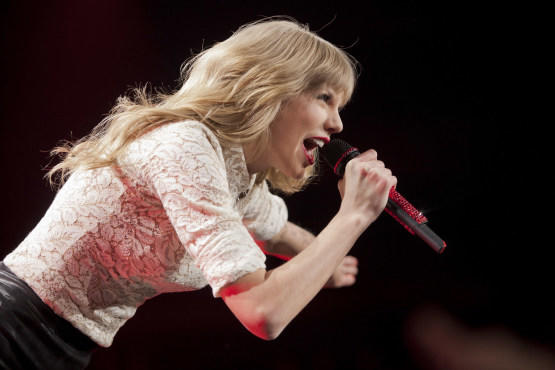 Taylor Swift Photograph: Chris La Putt
Taylor Swift's video for her song "Shake It Off"—not to be mistaken for Florence and the Machine's "Shake it Out"—is like a dance parade with approximations of everything, from ballet to modern dance and twerking. Even so, if the song, which frankly is a bit monotonous, takes off, it's all due to the dancing. Swift, surrounded by moving bodies, plays her typical goofball self to the hilt as a nondancer trapped in a world of by physical efficiency. I am forever charmed by Swift; I just wish she hadn't belted out "Got nothing in my brain" while surrounded by ballet dancers. But there's something else I can't shake off: The success of the video is comes down to its ending, which celebrates the pedestrian body and simple joy of moving to music—and for that, Swift owes much to French choreographer Jérôme Bel. It looks like a scene out of The Show Must Go On.
---