Best of 2013: Best books of 2013
Pro wrestling, Scientology and the '70s art world buzz through our favorite fiction and nonfiction of the year
By Matthew Love and Drew Toal Fri Dec 20 2013
Drew Toal's best books of 2013
1

The Squared Circle by David Shoemaker (Gotham Books)
David Shoemaker, a.k.a. "The Masked Man," a.k.a. the guy who wrote Deadspin's wonderfully morbid "Dead Wrestler of the Week" column, expands his purview to take in the whole history and evolution of everyone's favorite "fake" sport: professional wrestling. From wrestling's early days as a regional alternative to boxing (the latter of which arguably became the more dishonest of the two forms) to the glitzy heyday of Hulk Hogan and André the Giant, to the "Attitude Era" of Degeneration-X, the late Eddie Guerrero, the Rock and Stone Cold Steve Austin: It's a tale of heroism, betrayal, family, money, loyalty and body slams, both real and scripted.
2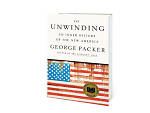 The Unwinding by George Packer (Farrar, Straus and Giroux)
The New Yorker's George Packer channels John Dos Passos in his collective profile, juxtaposing prominent Americans like Sam Walton, Robert Rubin and Jay Z with less well-known citizens like Dean Price and Tammy Thomas, who in various ways are suffering the consequences of late-stage capitalism ushered along by these titans of industry. Packer's portrait of America is one of a country in sharp decline (unless you're a banker, a lobbyist or a celebrity). He lets the facts speak for themselves, which is refreshing in this age of partisan media shoutmongering.
3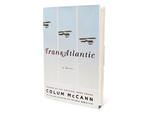 TransAtlantic by Colum McCann (Random House)
McCann, whose preceding book,
Let the Great World Spin
, won the National Book Award, returned with a multipart story tied to his ancestral homeland of Ireland.
TransAtlantic
employs a structure familiar from the previous novel, a series of loosely linked vignettes, told in his customarily enchanting lyrical form. This time, however, McCann's story stretches over the course of 150 years, from Frederick Douglass's trip to Ireland to Senator George Mitchell's brokering of the "Good Friday Agreement," effectively ending hostilities between the different factions in Northern Ireland. Does the National Book Awards allow repeat winners?
4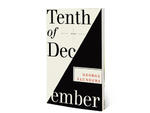 If there is one criticism to be made of short-story master George Saunders, it's that he doesn't write fast enough to satisfy all of us clamoring for more George Saunders stories. The bizarro world his characters typically inhabit is at once recognizable and alien, and stories like "Escape from Spiderhead"—set in a futuristic world where our emotions can be completely controlled by medication—and "The Semplica Girl Diaries" would be horrifying if Saunders didn't write with such beauty and compassion.
5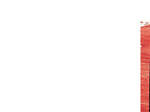 Crapalachia by Scott McClanahan (Two Dollar Radio)
McClanahan tells a lightly fictionalized account of his life growing up in West Virginia. His circle of family and friends is strange, to say the least, but what comes through is McClanahan's deep affection for all the oddities of his Appalachian homeland. It's an important reminder, especially around the holidays, that our loved ones may be weird, but they're our weirdos.
---
The next five
The Complete Short Stories of James Purdy (Liveright); Flimsy Little Plastic Miracles by Ron Currie Jr. (Viking); The Peripatetic Coffin by Ethan Rutherford (Ecco); Duplex by Kathryn Davis (Graywolf); A Questionable Shape by Bennett Sims (Two Dollar Radio)
Best account of man versus bear
In the House Upon the Dirt Between the Lake and the Woods by Matt Bell (Soho Press)
Book that feels most like a Robert Altman movie
Tumbledown by Robert Boswell (Graywolf Press)
...and the worst of 2013
GranTa's deflation
Perhaps a philanthropist can't lose money in a grand, literary endeavor forever, but still, it was awful to see the smart staff of the internationally minded journal reduced to nearly nothing.
FINAL GRADE B Indie shops thrived, Amazon paid some sales tax, and e-Book sales held steady; still, nothing distracted from a few good reads.
You might also like
---