Book review: See Now Then by Jamaica Kincaid
Though it attempts to evoke literary greats and some classical archetypes, Kincaid's novel ends up feeling more like a mock-heroic epic
By Manoli Kouremtis Wed Mar 7 2012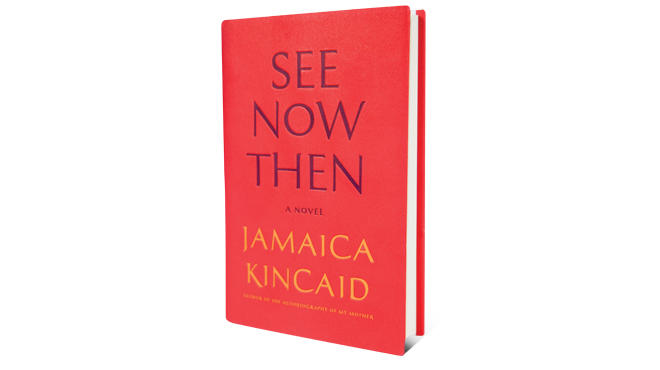 Photograph: Melissa Sinclair
Time Out Ratings :
<strong>Rating: </strong>3/5
By Jamaica Kincaid. Farrar, Straus and Giroux, $23.
A man and a woman and their hatred toward one another: That's the basis of this autobiographical novel, which is about a particular moment in a life—a moment that parallels events in the author's own story—a divorce brought on by Mr. Sweet's viciousness toward Mrs. Sweet. Ironically, the Sweets are not sweet at all, and they exist in a world between now and then, or as the author puts it, "Then being the same as Now, Then from time to time, becoming Now"; the prose is full of pop-cultural references, Greek mythology, and repeated mentions of banana boats, Shirley Jackson and Mr. Sweet's musical composition This Marriage Is Dead. As Kincaid's prose indicates, she has read James Joyce ("Sl-aap, Sl-aap") and Virginia Woolf ("she had been made to understand it as if it were a style of skirt, or the style of the shape of a blouse…a monstrosity, a distortion of human relationships"), and she takes the reader through run-on sentences and over punctuation hurdles as she has done in past works (and as this review is doing now) until the text echoes a sort of cacophonous existence that the characters must endure; in this way, the reader learns about the wrath of time as they might learn about cleanliness by jumping into a washing machine, and like other novels that attempt to be literature first and tell a story second, Kincaid's slim volume makes for a challenging read that may appeal to few and annoy many—the book employs the cadence of the aforementioned literary greats to recount a story of narcissistic suffering and evoke some of the righteous vengeance of a figure like Clytemnestra, but it ends up feeling more like a mock-heroic epic.
You might also like
---