Difficult Men
A new title measures a new pantheon of TV characters against the dominating showrunners who created them
By David Fear Wed Jul 10 2013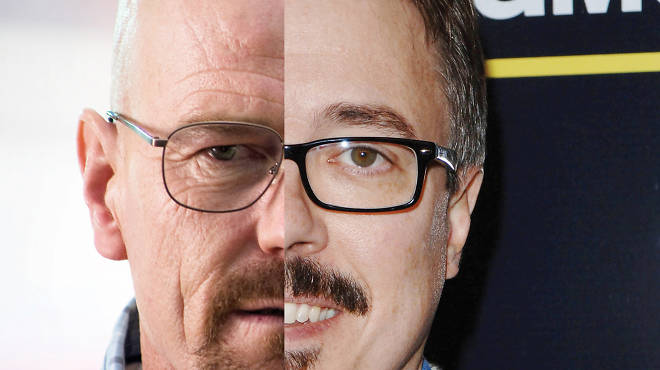 Bryan Cranston as Walter White; Vince Gilligan Photograph: AMC; Craig Barritt/Wireimage

Breaking Bad

Antihero: Walter White
Handed what seemed to be a death sentence—a late-stage cancer diagnosis—this mild-mannered high-school chemistry teacher was just doing what he had to in order to make sure his family was financially taken care of. That Walter White has gone from rinky-dink meth cook to being "the one who knocks" in record time attests to an alpha-beast that was lurking within him all along. Viva Bryan Cranston!

Creator: Vince Gilligan
Unlike the other artists featured in the book, this former writer on The X-Files comes off as well-adjusted and fairly amiable—making it that much more shocking that the soft-spoken Texan dreamed up a disturbing show about "Mr. Chips turning into Scarface." Gilligan had clearly envisioned White turning into a megalomaniacal, near-malevolent embodiment of the American Dream from the get-go.

Brett Martin talks about Difficult Men at BookCourt Mon 15 and at 92YTribeca Tue 16.
You might also like
---