Best nightlife for spring 2013: Top picks for a night out
Check out these evenings of body-shaking—onstage and on the dance floor—with our roundup of the best nightlife of spring.
By Bruce Tantum Tue Feb 19 2013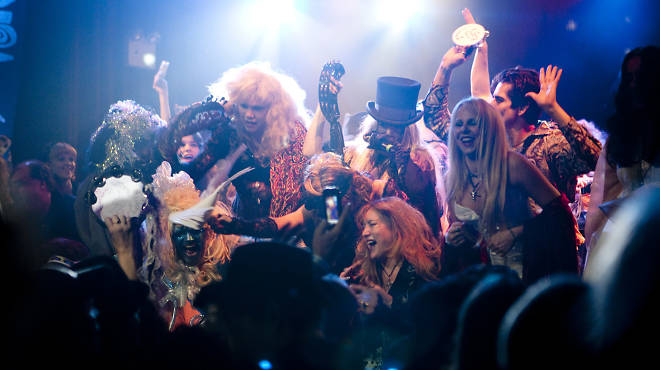 Night of 1000 Stevies Photograph: Kevin Tachman
The nights are getting shorter, but the after-dark fun is just getting started. We've sifted through the flyers and picked out the best parties and burlesque shows. Whatever you do, make sure you see François K blow out the candles at the tenth anniversary of his weekly shindig, Deep Space.
RECOMMENDED: Spring in New York guide
Price band: 2/4
Critics choice
Dance-music deity François K and his Deep Space soiree—focusing on dub in all its glorious, echo-drenched forms, but extending its reach to all types of underground dance music—have been ruling Monday night for years. Tonight's special Output installment, presented in conjunction with Red Bull Music Academy, is the one we've been waiting for: Giorgio Moroder, the iconic producer behind Donna Summer's "Love to Love You Baby" and "I Feel Love," among scores and scores of other seminal songs, is trying his hand at the deejaying arts. As if that wasn't enough, bass boffin Benjamin Damage and his fellow Brit, Rinse FM's T.Williams, join the aural action.
Price band: 2/4
Critics choice
An alluring cast of New York burly-Q artists—including Legs Malone, Darlinda Just Darlinda, Creamy Stevens, Kita St. Cyr, Tiny D, Boo Boo Darlin' and Ginger Twist—take the stage to raise much-needed funds for Las Vegas's Burlesque Hall of Fame, dedicated to preserving the memory of iconic performers from the scene's rich heritage. The World Famous *BOB * serves as the evening's host
Share your thoughts