Various artists: Sub:Stance 072008 072013
Scuba's Sub:Stance affair goes out with a bass-heavy bang.
By Bruce Tantum Wed Jul 31 2013
Time Out Ratings :
<strong>Rating: </strong>4/5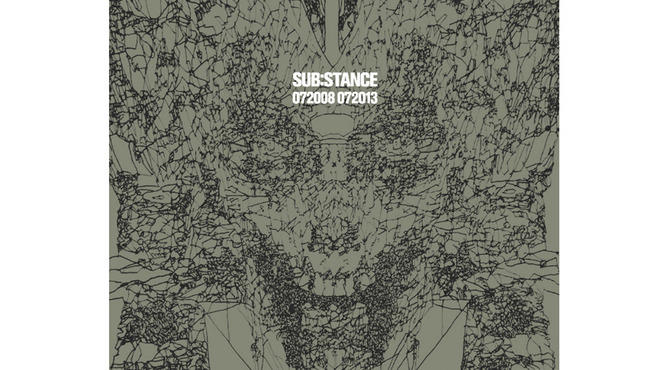 A half decade ago, the Hotflush label's main man, Paul Rose—better known as Scuba—and his partner, Paul Fowler, took a gamble by starting what was essentially a left-field dubstep night at one of the world's premier underground house and techno venues, Berlin's Berghain. Much to Rose's surprise, Sub:Stance was an immediate hit, and over the years, the quarterly affair has help to guide dubstep's forays into new territories. (Given the venue, it's not so surprising that those new territories were largely the same as those occupied by house and techno.) A testament to the affair's success is the list of those who have played the party, a tally that takes in both bass experimentalists like Martyn, Mala and Pearson Sound and such open-mind members of the old guard as Gilles Peterson, François K and M.J. Cole. But five years is a long time in clubland, and as Rose told XLR8R in a recent interview, "In the context of a house and techno club, there's not much point in doing a special night where you're just playing…house and techno." And so, having thrown one last Berghain blowout on July 12, the Sub:Stance soiree is no more. But it's not going quietly: Rose & Co. have just released a four-vinyl-disc box set to commemorate the night, featuring contributions from some of Sub:Stance's core members.

As you might expect given the direction Sub:Stance has taken over the years, the compilation's tracks, though imbued with plenty of experimentation, largely fit within the four-to-the-floor template. The lead track, Appleblim's "Darkest Red," even commences with an unadorned, steady kick drum, wearing that rhythm like a badge of honor. Its drops and builds are defined by hovering washes of sound and punctuated by hints of Detroit-tinged melody—the track could almost be a stripped-down version of the moody techno Kevin Saunderson was making 25 years ago in his Reese guise. "Closer" by SCB (another of Rose's pseudonyms) is a similarly dark-toned builder, whispered vocal and modulating low-end frequenies serving as the cut's hooks. "Forgiven," by Addison Groove, is perhaps the most overtly "bass music" tune of the bunch, its jagged, arpeggiated synth line cutting through a monstrous, stop-and-go kick drum like a sharp ax chopping down a giant sequoia. It's one of the releases outliers, as is Scuba's own "August," a sparkling earworm of a cut with a sprightly rhythm reminiscent of '80s freestyle. Trevino's "Tracer" is another darkly gorgeous techno track that nods to the Motor City, while John Osborn's "All Night Long" is the kind of stripped-down, pummeling acid funk that would absolutely kill over a sound system like Berghain's. The collection ends with "Memory Hole," a stunner of a cut from the 3024 label's Martyn that's propelled by Afro-Latin percussion and bass, its synths gradually building the song to a grinding climax; it's a great song for the comp, and the party, to go out on.
---