Best gift shops: Midtown East
By Time Out editors Fri Nov 9 2012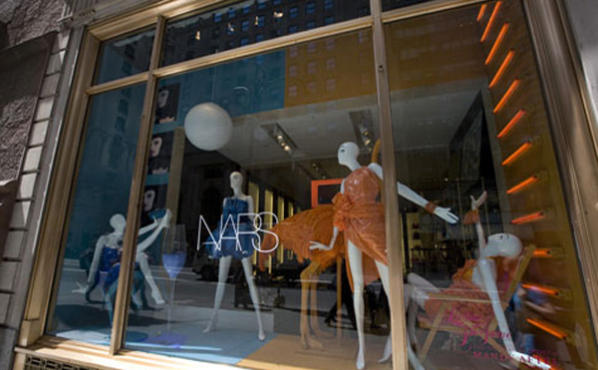 Henri Bendel
Critics' picks
While the merchandise (a mix of high-end and diffusion designer clothes, accessories and big-brand cosmetics) and prices are comparable to those of other upscale stores, the goods at Bendel's somehow seem more desirable in this opulent atmosphere, and those darling brown-striped shopping bags don't hurt either.
This MTA gift shop is loaded with funky subway-themed gifts, including mini trains, number 6 line T-shirts and stuffed bears printed with New York City maps. There's also a nice collection of children's books about our city's favorite mode of transportation—the subway.
Grand Central Terminal, Shuttle passage next to the Station Master's Office, (between Vanderbilt and Lexington Aves)
More info
Price band: 2/4
Critics choice
The security to get into this global boutique may be stricter than that to board an international flight, but once you're safely ensconced you'll have access to a wealth of products, all organized by country. Each display houses its nation's claim to fame, like Victorian-style garnet jewelry ($40–$400) from the Czech Republic, Technicolor hand-blown glass vases ($33) from Poland and flamenco dancer figurines ($104) from Spain. Brand names have no significance to Hanaa Shoukry, the enthusiastic director of purchasing and merchandise, who hand-selects each item based on history, tradition and culture.
---
More shops for gifts
---