New yoga classes
These recent additions will test your limits, tone your muscles and soothe your mind.
By Megan Gendell Wed Dec 29 2010
New yoga classes
---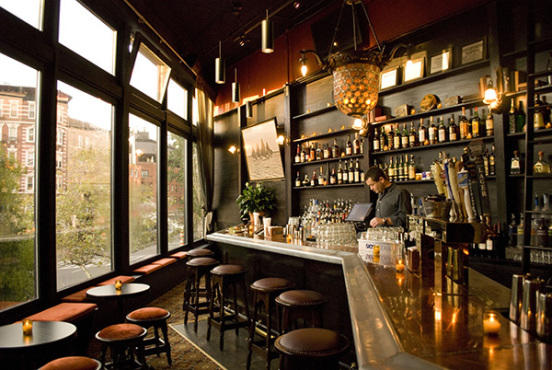 Kula Hour at Kula Yoga Project
Reclaimed wood from an upstate farmhouse lines this new multistudio yoga center, an offshoot of the Tribeca flagship. The midday hour-long class, in this instance taught by co-owner Nikki Vilella, is not for the office worker on a lunch break: Many students are yoga teachers themselves, here for a sweaty hour of challenging vinyasa that incorporates center-of-the-room inversions, lots of leg balances, and intelligent, game-changing asana variations. Relief is offered via deft adjustments that combine deep realignment and blissful massage—with Vilella, you know you're in the hands of a master. 85 North 3rd St at Wythe Ave, Williamsburg, Brooklyn (347-463-9886, kulayoga.com). Mon--Fri 12:30--1:35pm; single class $15, ten-class package $130.

Multi-demensional Yoga at Printing House Fitness and Racquet Club
This vinyasa class is just vigorous enough to break a sweat. Rather than give detailed physical guidance, instructor Thomas Pickarski taps into a more spiritual dimension, asking students to let go of their judgments and honor every movement they make. His approach lets you to focus on improving your technique—instead of trying to outbend Gumby. You can go back to being your hyper-analytical New York self after class. 421 Hudson St at St. Lukes Pl (212-243-7600, ext 2; printinghousegym.com). Sat 10:30am--12pm; single class $25.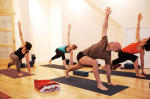 Open vinyasa class at Jaya Yoga Center
The Park Slope studio recently opened a spacious second branch, where advanced yogis are welcome to the invigorating Sunday-morning class. The seasoned instructor, Judy Atrubin, wakes students up with sun salutations, and her class culminates in forward bends and quieter poses with plenty of variations: Some students lie with their legs up against the wall, while others attempt supported handstands. Don't be surprised if another practitioner busts out a peacock, crow pose or some other fancy trick. 2902 Fort Hamilton Pkwy at 4th St, Windsor Terrace, Brooklyn (917-740-5292, jayayogacenter.com). Sun 11am--12:30pm; single class $15, ten-class package $125.

Open yoga at Abhyasa Yoga Center
At some studios, "open" is code for "killer, but you can take it easy." At this neighborhood studio, everyone is truly welcome. Rooted in hatha practice, the class begins with simple movement exercises intended to connect students' actions with their respiration. From there, teacher Leah Thomas guides pupils into more active flows and standing poses. She continually reminds them to engage their ujjayi breath, a method that involves regulating breath with oceanlike sounds and adds a deeper sense of calm to the entire experience. 628 Metropolitan Ave between Leonard and Lorimer Sts, Williamsburg, Brooklyn (718-782-8272, abhyasayogacenter.com). Thu 8:15--9:30pm; single class $17.

Relax at Strala Yoga
Studio owner Tara Stiles leads a gentle yet thorough vinyasa session in a roomy, loftlike space. Ample variations on standard poses allow students to challenge themselves while maintaining a steady breath. You'll release mental and physical stress, but your wallet also gets a break here: The cost of any class is just a Hamilton. 632 Broadway between Bleecker and W Houston Sts (917-488-7195, stralayoga.com). Sun 4:30--5:45pm; single class $10.