What to see at Japan Society right now
Say sayonara to boredom, because this midtown institution's schedule is almost as packed as the waitlist at Sushi Nakazawa
By Sarah Hucal Tue Mar 25 2014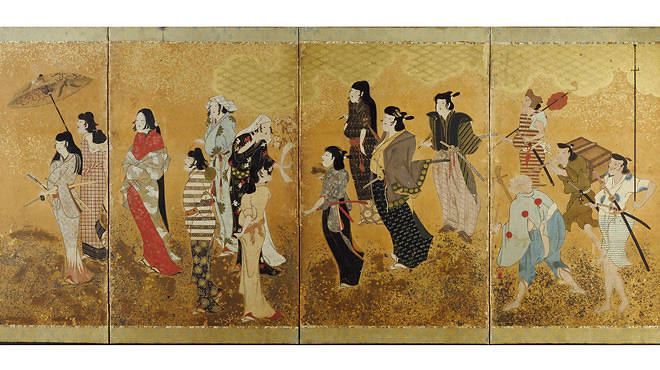 Unknown Artist, Cherry Blossom Viewing Picnic, circa 1624-44 (Edo period) Photograph: Courtesy Japan Society
Want to explore Japanese culture beyond sushi and ramen without dropping all your cash on a plane ticket? Visit the Japan Society to immerse yourself in the Land of the Rising Sun's art, film and theater scenes.
Aching to travel to the Land of the Rising Sun? Start with this exhibit of 71 artworks on loan from the Brooklyn Museum. Items range from prehistoric jewelry to contemporary ceramic sculpture. Don't miss rare color woodblock prints by 19th-century artist Ando Hiroshige, and giant murals depicting everyday life (for feudal Japan, anyway) such as a fashionably robed yujo (prostitute), samurai and friends preparing for a picnic—otherwise known as lunchtime at Comic Con.
Cinephiles will delight in this film series saluting late author-critic Donald Richie, whose writings include The Films of Akira Kurosawa and The Erotic Gods: Phallicism in Japan (don't ask). Championed by Richie, the selected movies move beyond fluffy panoramas of Mount Fuji, often exploring taboo themes like undisclosed war crimes and gender experimentation. Next up is Muddy River (Fri 21 at 7pm), Kohei Oguri's 1981 film about two children facing social discrimination, and The Profound Desire of the Gods (Sat 22 at 5pm), Shohei Imamura's 1968 portrayal of a primitive people's demise at the hands of capitalism. Through Mar 29. $12; seniors, students and members $9.
Japan Society 333 E 47th St between First and Second Aves
Various dates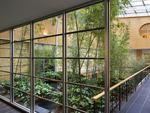 On March 31, take a break from your own existential crisis to experience someone else's in a staged reading of award-winning playwright Shiro Maeda's Getting Lost. The story follows a young Tokyo woman losing her grip on reality and sinking into the abyss of her discombobulated psyche—basically, the average New Yorker's reaction to unexpected MTA track work. A Q&A with Maeda follows the show. 7:30pm; $12, members $9. Tue–Thu 11am–6pm; Fri 11am–9pm; Sat, Sun 11am–5pm. $12, seniors and students $10, children under 16 free; Fri 6–9pm free.
Japan Society 333 E 47th St between First and Second Aves
Varoius dates
---
You might also like
---
Here are the ten New York experiences you simply can't miss.
Don't fret, penny-pincher—each of these fun cheap date ideas will cost you $30 or less.
Tired of swamped tourist traps, huh? Check out these alternative things to do in New York.
Find more popular Things to Do features