Where to volunteer: Animal welfare
By Jennifer M. Wood Wed Apr 18 2012
Animal welfare
---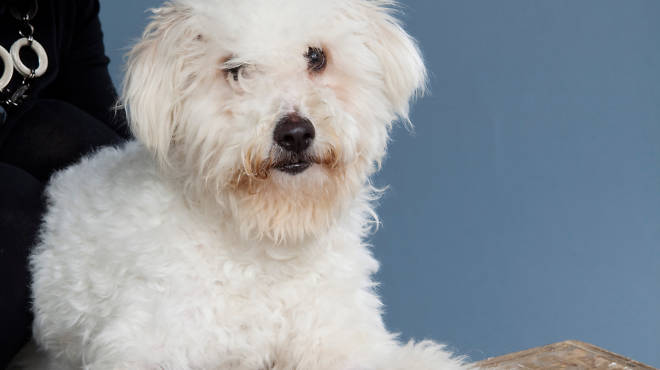 Lamb Chop, cared for by Bideawee
Bideawee
This midtown organization provides shelter, health care and compassion to homeless cats and dogs. Animal lovers help out in the usual ways: walking, feeding, cleaning and socializing with animals in Bideawee's care. Its volunteers also include the four-legged friends themselves—at Bideawee, pups are trained to visit schools and libraries and work alongside volunteers as part of the Reading to Dogs program, which encourages kids to improve their literacy skills. 410 E 38th St between First Ave and FDR Dr (866-262-8133, bideawee.org)

Brooklyn Animal Resource Coalition
At this Williamsburg shelter, volunteering can be a onetime occurrence or a regular activity; the time commitment is completely up to you. Simply drop by with a photo ID during designated volunteer hours (dog walking 9:30am–12:30pm daily, 5:30–7:30pm Mon, Tue, Thu; cat care noon–5pm Tue–Sat), fill out a form, and you're ready to work. Dog walking is the most in-demand activity, but the group also needs help with brushing, petting and socializing with kitties in the Cat Loft. 253 Wythe Ave at North 1st St, Williamsburg, Brooklyn (718-486-7489, barcshelter.org)

Mayor's Alliance for NYC's Animals
This coalition of more than 150 animal-rescue groups and shelters works with NYC Animal Care & Control to prevent the unnecessary killing of healthy and adoptable shelter pets. Opportunities to pitch in are numerous, and include working hands-on with animals (if you're over 18) or donating through the alliance's website. For those with the space and time, the group is always seeking foster families, especially for its Picasso Veterinary Fund animals, which often have special health needs. For more information, visit animalalliancenyc.org.
ASPCA
This national animal-advocacy group was founded in New York City in 1866. The ASPCA always needs a hand with numerous activities, including dog walking and feeding kittens; the group is also seeking adoption counselors and veterinary assistants. Volunteers are required to attend a two-hour orientation class, during which they learn about the organization's philosophies and policies; they must also be 16 or older, and commit to working eight hours per month for a minimum of six months. Sessions fill up fast, so reserve a spot early. 424 E 92nd St between First and York Aves (212-876-7700, aspca.org)

Animal Haven
In addition to its Soho headquarters, this 45-year-old charity operates a mobile adoption center that travels throughout the greater New York and New Jersey area. Volunteers assist with a number of daily tasks, including feeding, handling and bathing the animals. Associate director Kendra Mara also cites cleanliness—of the pets themselves and their living quarters—as one of the shelter's top priorities. "Be ready to roll up your sleeves and get a little messy," she says. 251 Centre St between Broome and Grand Sts (212-274-8511, animalhavenshelter.org)
RELATED
Pets guide to NYC