Arts & Entertainment
Your complete guide to Singapore's art exhibitions, theatre plays, musicals, comedy, movie reviews and film trailers
Film festivals in Singapore
Whether you're a cinephile, or just enjoy watching movies, here's a list of upcoming film screenings and events in Singapore to catch
Read more
Five works from Mojoko's 'Psycho Tropics' you shouldn't miss
What happens when the local icons are mixed with multimedia artist Steve Lawler's (aka Mojoko) whimsical genius? The answers lie in Psycho Tropics, the Kult Gallery founder's oeuvre of more than 20 psychedelic prints inspired by Singapore's past, present and future. Pop culture and fantastical motifs abound with local architecture, transportation and people in Mojoko's latest show. He tells us more about five of his works. Phantom of the Paradise 'I made this using images I found around Singapore, including children's books, music stores, old comic books and TV shows. This work was created for people who say Singapore is boring.' Snake Bite 'I took cues from the hallucinogenic effects of cobra venom for this piece. The combination of cartoon and pop culture elements with tropical flora reflects the strange experience of living with two extremes in this modern island city.' Raffles City Crime Zone 'This is from a postcard series I created, which was inspired by '80s action and dystopian films such as Cyborg and RoboCop. These tongue-in-cheek postcards merge the dramatic headlines from R-rated movie posters, thus removing Singapore's "clean" image while triggering fantasy and imagination.' Sentosa Island 'Sentosa's no longer the peaceful and idyllic place it once was – it's now overcrowded with casinos and theme parks. This one's from another postcard mash-up.' Waterfall 'This artwork merges a [classical] waterfall painting with the disorientating imagery we a
Read more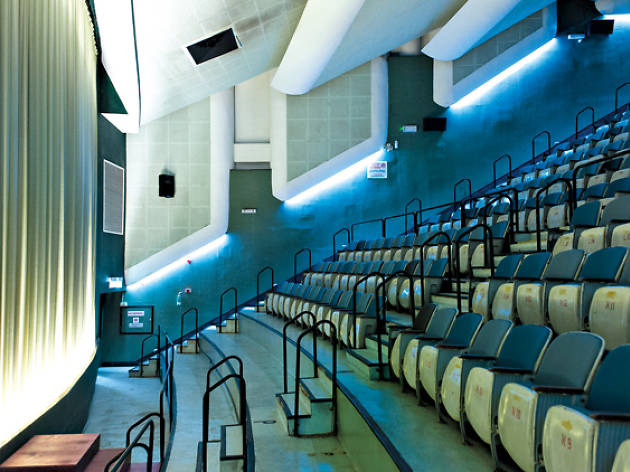 Alternative cinemas in Singapore
Five cinemas that don't screen your typical Hollywood blockbuster
Read more
Singapore International Photography Festival
The biennial Singapore International Photography Festival (SIPF) was the first of its kind when it premiered in 2008, and this year's fifth edition promises to showcase even more works by South-East Asian artists
Read more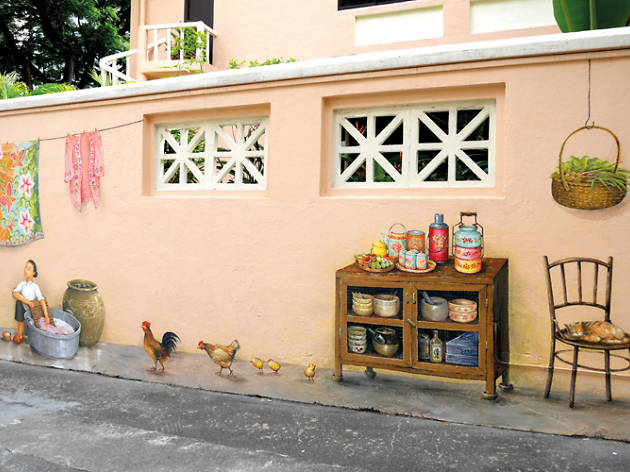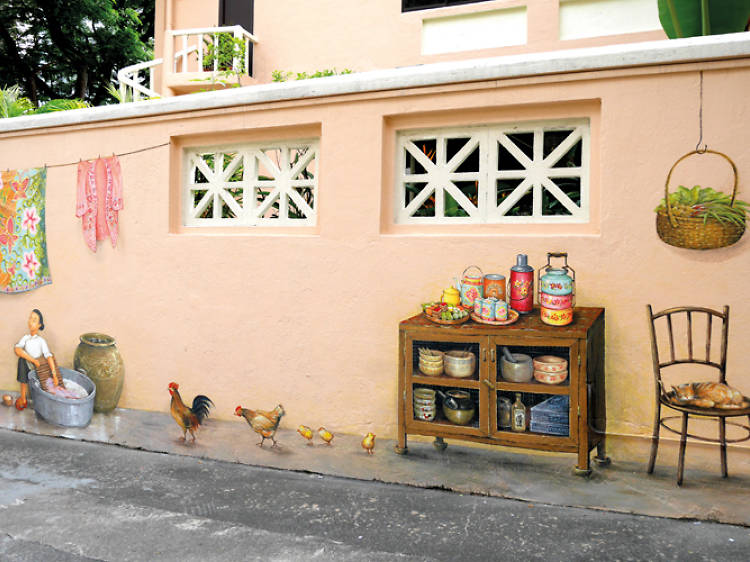 Best public art in Singapore
We introduce the artists who are decking out our land-starved city with public art
Read more
Art and theatre events
Psycho Tropics
What happens when the local icons are mixed with multimedia artist Steve Lawler's (aka Mojoko) whimsical genius? The answers lie in Psycho Tropics, the...
Read more
Meows in Museum
Did Mona Lisa actually carry a cat while posing in front of Mount Fuji? Far from it – but the comical depiction's one of 20 mixed-media creations...
Read more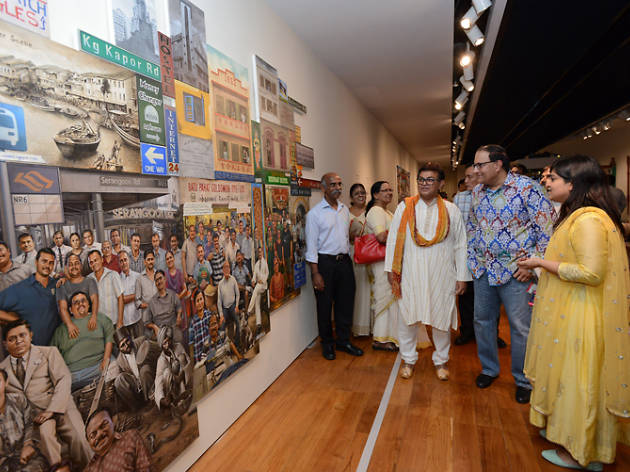 Once Upon a Time in Little India
In celebration of the culturally rich precinct that is Little India, the Indian Heritage Centre presents an exhibition of over 100 contemporary works and...
Read more
Singapore International Photography Festival
The biennial Singapore International Photography Festival (SIPF) was the first of its kind when it premiered in 2008, and this year's fifth...
Read more
Death by Design
The collective exhibition features a series of projects that explore the role of design in – what else, death. It takes on the still-taboo...
Read more
Artist and Empire: (En)countering Colonial Legacies
It's said that for every moment in time, there's a representation of it captured in the form of art. The British Empire is no exception, and in...
Read more
See more art and theatre events
Top art museums and galleries in Singapore