Join us
Work for Time Out Singapore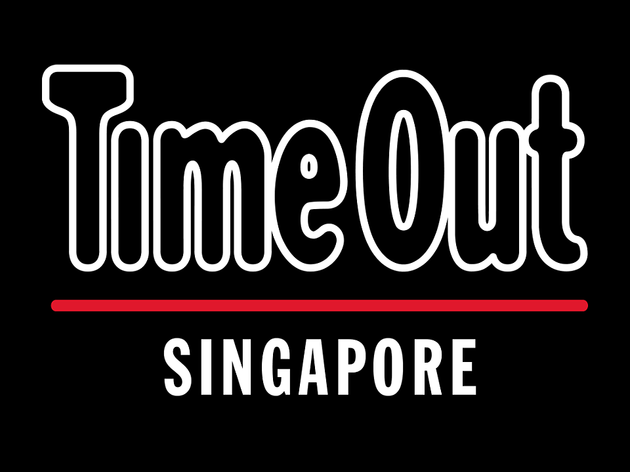 We're hiring!
Time Out Singapore is currently looking for energetic, talented and creative people to join its rapidly expanding team. We are hiring a junior writer this month – however, we're also looking out for freelance writers and interns, plus events and operations personnel.
About Time Out
Time Out is the trusted global platform that inspires and enables people to experience the best of the city. Operating in 109 cities, across 39 countries, it has an average monthly global audience reach of over 137 million across all platforms.
No one knows your city like Time Out because we've been discovering the brilliant and searching out the secret and extraordinary since 1968. If you want to know about food, attractions, art, culture, shopping and nightlife, then Time Out is your social companion. With a world-class digital platform and top-quality curated content, Time Out connects brands and local businesses to the city. Now Time Out Market is taking that to the next stage, bringing the best of the city together under one roof enabling people to discover, book, live and share their experiences.
Please apply by sending your CV and a covering letter to jobs.tosg@timeout.com.
Our vacancies
Position: Sales Manager
Publication: Time Out Singapore
Employer: Time Out Group
Reporting to: Nicholas Chan, Regional Commercial Director
Location: Tanjong Pagar,Singapore
• Singapore-based role
• Full-time
• Incredible opportunity to accelerate your career with the world's leading lifestyle publisher
Summary: This is a key media sales role within the Time Out Singapore sales team, requiring a creative, high-energy and client-facing individual who can drive and monetise both agency and direct client relationships with local partners.
Responsibilities: The role requires you to increase digital, print advertising, event sponsorships and branded content sales via proactive outbound calls, maintaining relationships with agencies, customised and creative solutions in response to agency briefs, and ensuring each client enjoys satisfaction in all aspects of their experience with Time Out. This role bears ultimate responsibility for growing revenue in his/her allocated sectors, client satisfaction and will maintain an active, overseeing presence throughout the planning and execution of any creative solution. Servicing our external customers is an essential part of this role and therefore someone with excellent interpersonal skills is required. Responsibilities include responding to advertising briefs on time and on brief, demonstrating consistently high external call rates, maintaining ongoing relationships and developing new business development opportunities, driving strategic discussion with internal and external stakeholders, achieving sales targets, and being seen to represent the Time Out brand in the Singapore market externally and internally with support from senior management.
Requirements: Candidate should have 3+ years experience in media sales or sales related roles, as well as proven existing relationships within the advertising and media landscape, both agency and direct, at a top media organisation. Also required are a proven track record in stakeholder management at multiple levels, a passion for the media industry and willingness to represent the Time Out brand at networking events, demonstrated success in managing complex deals, excellent presentation and communication skills, appreciation and ability to articulate how integrated marketing solutions deliver solid solutions of clients marketing and communications needs and a solid understanding of how digital technology works and the ability to explain in ordinary and technical terms as appropriate.
The right candidate must work well in a team and have the discipline to work autonomously
To apply: Email Time Out Singapore with your CV and a covering letter to jobs.tosg@timeout.com.
Title: Junior writer
Publication: Time Out Singapore
Employer: Time Out Group
Reporting to: Tim Webb, MD Time Out Asia
Location: CBD, Singapore
Singapore-based role

Full-time

Incredible opportunity to accelerate your career with the world's leading lifestyle publisher
Summary: Time Out Singapore is looking for a junior writer that is talented and enthusiastic to write features for its sections in its print magazine and digital collaterals.
Responsibilities: Write listings and feature stories in a timely manner. Conduct interviews with industry-related personalities. Assist with photo and video shoots. Produce engaging editorial, photo and video content and contribute to other features in print and online.
Requirements: Candidate needs to work to deadline, work well in a team and have a keen eye for detail. Knowledge of the Singapore lifestyle scene is crucial, as is a passion for discovering the best things to do in the city.
What we look for in a candidate: Time Out is a company filled with individuals as diverse as the cities we live in and cover. At the same time there are common characteristics we all share. To join our team you'll want to…
• Either have experience at or want to dive headfirst into a fast-paced digital-first company
• Think globally and commercially
• Have excellent communication and relationship building skills
• Have a high sense of ownership, urgency and drive
• Be a team player
Culture Fit: At Time Out Group we believe in diversity and equal opportunity for all people. We do not discriminate against external or internal candidates on the basis of age; disability; gender reassignment; race; religion or belief; sex; sexual orientation; marriage and civil partnership; and pregnancy and maternity. We believe that diversity develops creativity and enables personal and professional growth where we all learn from each other. We believe in an open culture where ideas are shared candidly and where there is no fear of failure, but rather an understanding that we must experiment and have the freedom to succeed. We believe that everyone has the right to express themselves as they are as this enriches us all. We believe in an open world and the pursuit of happiness, after all, we are in the happiness business.
We are also hiring
Interns
Reckon you've got what it takes to write for Time Out? We're looking for highly motivated, ambitious and creatively charged people for internships in several areas.
For each of the positions, the following criteria are required:
* Strong English writing abilities
* Good organisational skills
* A voracious appetite to learn
* A wealth of ideas
* Able to make a 3-month commitment
* The right to work/intern in Singapore

If you're interested in any of the below positions, send a CV and two samples of your work to nicole-marie.ng@timeout.com with the subject line marked "Internship Applications".

Editorial intern
This is our classic programme, designed to give our interns the most well-rounded editorial experience around. An editorial internship will require you to get involved in all aspects and sections of the magazine, contributing to broad-ranging feature stories, researching and writing. If you're looking to dip your feet into all areas of our magazine, we'd encourage you to apply for this position. Go on.

Marketing intern
Got a nose for marketing? We're looking for someone to join our marketing team, to help develop all the exciting opportunities of the Time Out Singapore brand. Amazing events, witty publicity, innovative social media and circulation concepts: it's all part of our expanding brand. The ideal candidate should speak English with a relevant university degree in marketing or communications. If this sounds like you, get in touch!
Design and video production intern
For those with an eye for design, look no further. Our design and production intern will assist our awesome team of designers with the monthly production of the magazine. You'll also get to experience the realm of photography and videography – assisting with photo shoots and exploring the city and producing videos for Time Out's social channels. The ideal candidate should have a relevant diploma or degree in design and video production and should be a pro at Adobe InDesign, Photoshop, Illustrator and Premiere Pro.
To apply, email: nicole-marie.ng@timeout.com