Restaurants & Cafés
The best restaurants and cafés in Singapore, including restaurant reviews and editors' picks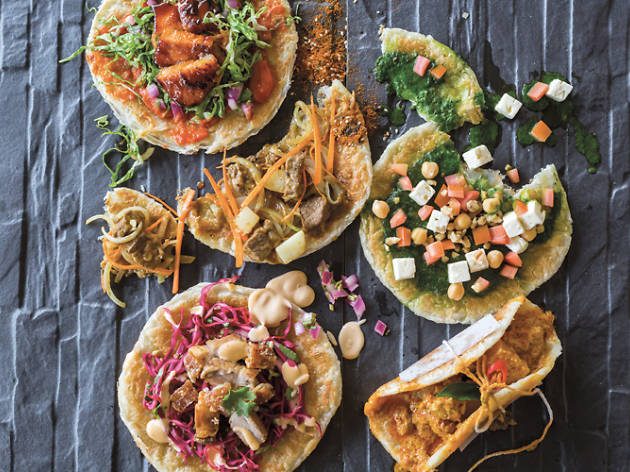 The best restaurants for communal dining
We recommend the best restaurants that welcome big groups of ten people or more
Read more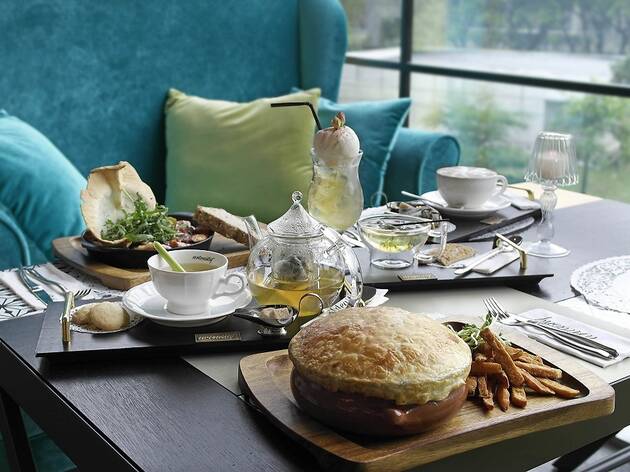 The best tea rooms in Singapore
Tea goes from granny to trendy with unique infusions, new steeping methods and personalised blends
Read more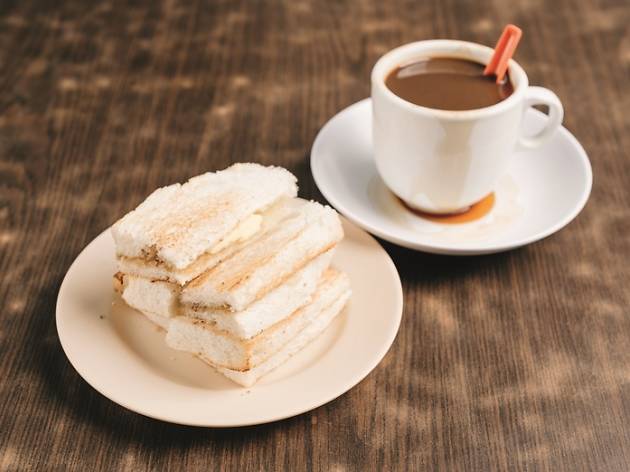 Where to get old-school teh and kopi in Singapore
Frappuccinos and latte macchiatos, what? Here's where to get a steaming cup of traditional coffee and tea in the city
Read more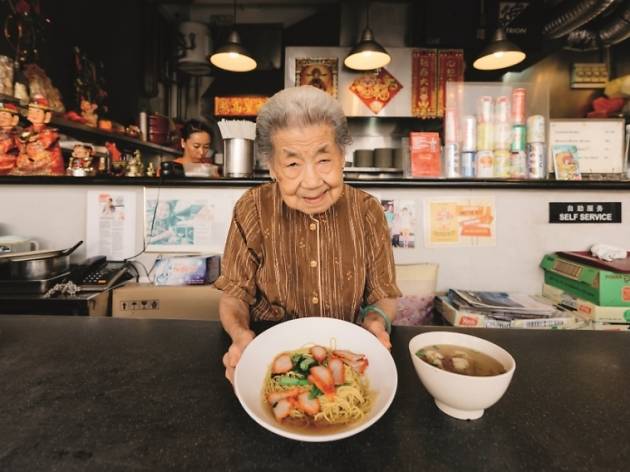 Seven pioneer hawkers who've been around since your parents' time
We chat with seven of Singapore's oldest hawkers who have been feeding us for generations
Read more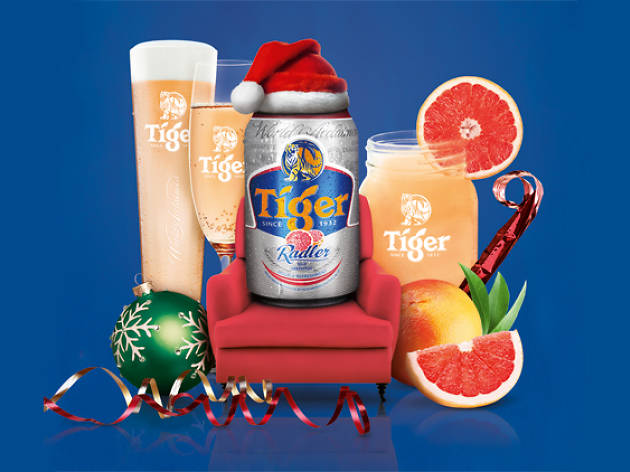 Five occasions to embrace a new beer this season
The new Tiger Radler Grapefruit will add fresh zest to your year-end celebrations
Read more
New restaurants and cafés in Singapore
Birds of a Feather
Western dishes get a Sichuan twist at Birds of a Feather, a new café and bar sprouting up on Amoy Street. Inspired by the laid-back teahouses of Chengdu, the café tastefully makes use of lush greenery and eclectic design pieces to create a space you won't mind unwinding at from morning 'til late. The lunch menu features lighter bites like the roasted chicken and avocado salad with Sichuan pepper ($18-$20), and oriental bolognese ($20). Dinner is a decadent affair, with dishes like the hot and sour chazuke ($28), a light and mildly spicy broth that's poured over a bed of Niigata rice and charcoal-grilled barramundi.
Read more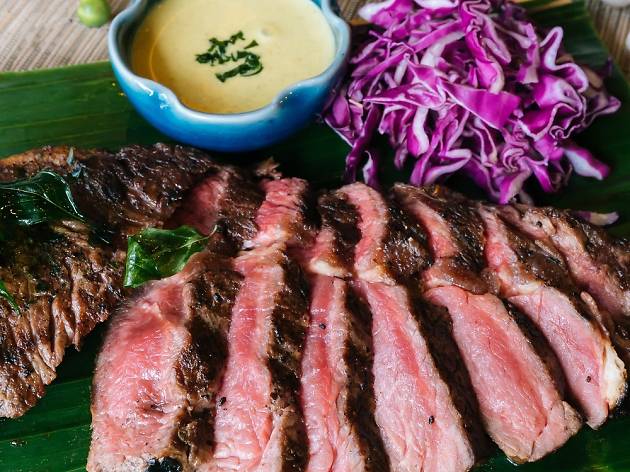 Sawadee Thai (new menu)
For the past few decades, Sawadee Thai has been serving authentic Thai food in Singapore – saving you a two-hour trip to Bangkok when cravings strike. The recently renovated restaurant is modern and comfortable, allowing you to enjoy an array of dishes in a relaxed setting. You'll definitely find the standard tom yum soup and mango sticky rice on the menu, but why not try something different for once? Meat lovers will like the pan-seared black Angus beef rib-eye ($32) that's served with a homemade green curry sauce. As Thais tend to eat their beef medium to well-done, be sure to let your server know your preferred doneness to avoid disappointment. End the meal with the mao shan wang durian sticky rice ($12) that's available year round.
Read more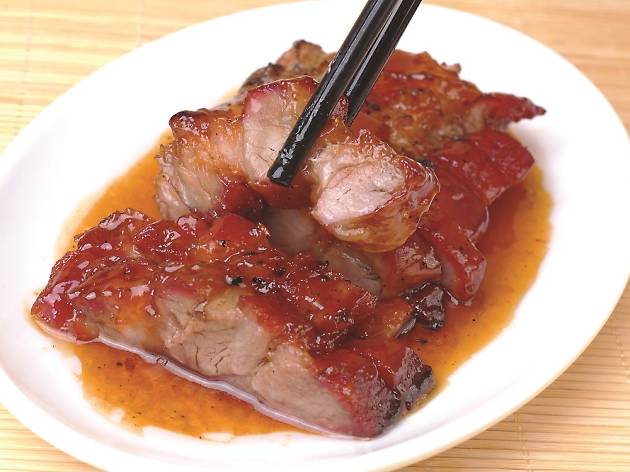 Kam's Roast
Hong Kong's Kam's Roast Goose flagship outlet has been on the Michelin hit list for the past three years – and you can now have a taste of it in Singapore. Unfortunately, since the restaurant is unable to find a reliable goose supplier in Singapore, it will serve roast duck ($16.80-$55) instead. While not as tender and juicy as the original, it's the closest you'll get without having to buy a ticket to Hong Kong. Other types of roasted meats are available, including suckling pig ($34.80-$248) and 'toro' char siew ($22.80), a fattier cut of char siew. Some dishes like the braised noodle with ginger scallion ($6.80) – served with noodles flown in daily from Hong Kong – are available exclusively at this branch.
Read more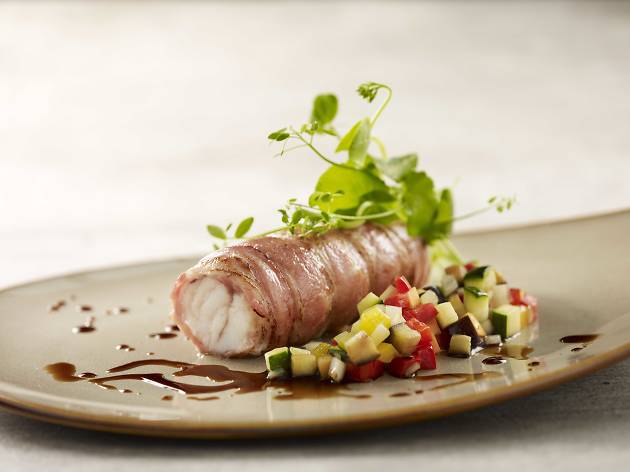 Monti
Taking over the space voided by Catalunya, at Fullerton Pavilion, is this swanky Italian restaurant and bar that's pulsing with life by the bay. Indulge in chef Luigi Calcagno's creations including the Signor Monti ($52), a grilled monkfish fillet wrapped in pancetta, and the risotto cacio e pepe ($39) that is finished in a wheel of Parmigiano Reggiano, topped with black truffle tableside. Every night when the clock strikes 9pm, resident DJs Adam Sky, Stephen Day, Tirso Garcia and Victoria perform sets that'll take you from dinner to cocktails, easy. Try the signature Mr Monti ($22), a tonic highball made with a white rum base and freshly squeezed grapefruit juice, grapefruit tonic and basil.
Read more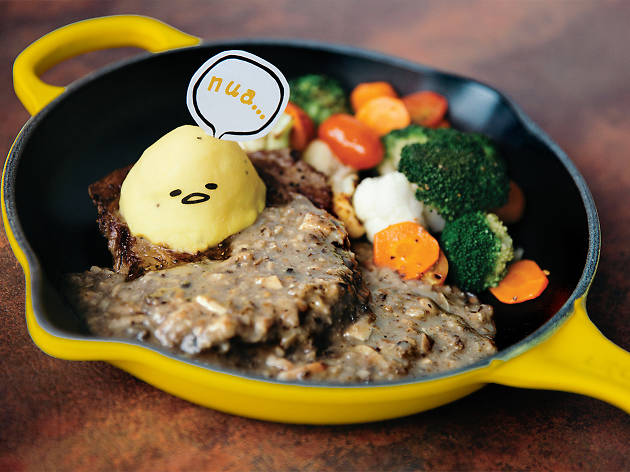 Gudetama Café
Gude news everyone, your favourite lazy egg is getting its own themed café in Singapore. It serves dishes such as the 'I'm Cold' smoked salmon eggs Benedict ($26.90) and the 'Are You Busy?' burger ($27.50) – all stamped with the adorable character's face. To bring the menu to life, the café teamed up with local bento artist and blogger Little Miss Bento to co-create the menu and style the dishes, while the food is a joint effort between Joe and Dough and The Soup Spoon.
Read more
Cheek by Jowl (new menu)
The modern Australian restaurant has streamlined its menu: there's now only a five-course lunch ($58) and dinner ($88). Dinner starts with baby potato stuffed with smoked eel purée snack that we're told to eat using our fingers. It's touches like these that remind us that Cheek by Jowl is not a fine dining restaurant – it's a place that serves fun, yet fine, food. The mains of roasted scallops, for example, arrive perfectly golden-brown on the outside and just cooked through in the middle.
Read more
See more new restaurants and cafés
Latest restaurant stories